Rush Guest Appearances
---
Guest Appearances As Performer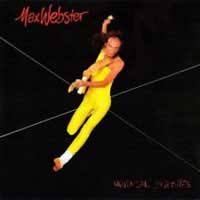 "Battle Scar", Rush with Max Webster on Universal Juveniles, October 1980, and Best Of Max Webster, 1989
"Toronto, July 28, 1980. An intense thunderstorm raged outside all day long, while indoors a storm of a different kind was brewing. In the studios of Phase One, two complete sets of equipment crammed the room, and two complete bands filled the air with a Wagnerian tumult, as Max Webster and ourselves united to record a song for their album, called Battlescar." - Neil Peart, Moving Pictures Tourbook
"We set up both bands live and we had this producer Jack Richardson standing in the middle with a baton, sort of conducting us. We were all in a circle and he was in the middle, and we just recorded the tune." - Geddy Lee, Visions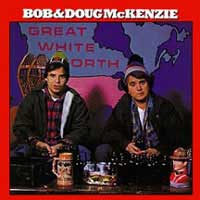 "Take Off", Geddy Lee (vocal) on Bob and Doug McKenzie's The Great White North, 1981
Released on Anthem Records, this song was originally to have been included on Rush's Chronicles compilation album. "Take Off" was also a top 20 single, edited to remove the playful banter before and after the musical section, while the album made the US Top 10, higher than any Rush record. In 1983 the McKenzie Brothers drove a van with a Rush bumper sticker in the motion picture Strange Brew.
"Doug explained how Geddy was recruited. 'We were friends in school, and we were doing the record, so I called him up. We paid him a few bucks. He came in, put on his toque and sang it.' Geddy commented on the record. 'Canada has finally found an identity. I just came in, they paid me my 10 bucks to come in and sing a few words. It was different from any session I've ever done. These two guys were coaching me... telling me what to do.'" - Visions
"I went to school with Rick Moranis, and basically grew up with him. When they were doing the album, they called me up and asked me if I'd sing on one of the tracks. So I went down and it took me all of half an hour to do. It was fun; strictly a fun thing to do with some pals. Nobody had any idea it would get as big as it did." - Geddy Lee, Success Under Pressure
"He's a really nice guy. Very thoughtful and introspective. Rick went to school with him, which is why he appeared on that album. It was like, 'We don't sing. So we need a singer for our song. So why don't we ask Geddy?'" - Dave Thomas, LaTimes.com, October 25, 2009
"Geddy Lee and I went to the same grade school. He moved away when we were still young but I remember him like I do all my friends from back then. Then in 1982 Dave Thomas and I were approached to do a record as the McKenzie Brothers on Anthem Records, the same label that Rush was on. So when we did the album we wound up having Geddy sing the vocal lead for the first single, 'Take Off.' That was the first time I had seen him since we were kids and the first time he had this enormous success. I've seen him subsequently a number of times and he always says, 'That's the only number one record I've ever had!' Which is insane to me because those guys have sold about a 150 zillion records." - Spin.com, June 7, 2013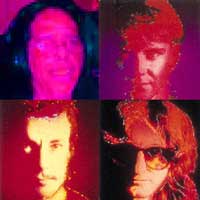 "Tough Break", Rush with Jack Secret (aka Tony Geranios), recorded in Septermber 1981
"Le Studio, September, 1981 - We were getting a little bored with inactivity. During the mixing of Exit...Stage Left there was really not much for us to do except say 'it sounds good' or 'it doesn't sound good'. I had been working down in the little studio, cleaning and renovating an old set of Hayman drums that were kicking around, and had started working on a 'Jack Secret' song with Jack and Skip from the crew. Geddy and Alex soon joined in on keyboards and rhythm guitar, and we later recorded the song ('Tough Break') up in the studio." - Neil Peart, "Stories From Signals", Signals Tourbook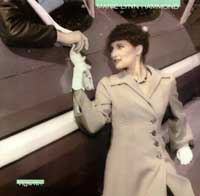 "All the Horses Running" and "Over Queen Charlotte Sound", Geddy Lee (bass) on Marie-Lynn Hammond's Vignettes, 1983, later reissued on Marie-Lynn Hammond & Vignettes, 1999
In addition to Geddy Lee, this album also includes Ben Mink on many tracks.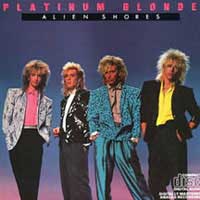 "Crying Over You" and "Holy Water", Alex Lifeson on Platinum Blonde's Alien Shores, 1984, and Seven Year Itch: 1982-1989
Due to personel changes, Platinum Blonde renamed themselves The Blondes for their 1990 album Yeah, Yeah, Yeah, which includes thanks to Alex in the linernotes. Alex later co-mixed a self-titled unreleased album for yet another incarnation of the band titled No. 9 (see separate entry below).
"...Platinum Blonde managed to infuse well-crafted intelligent modern rock with pop hooks that literally grafted themselves onto the airwaves. One of the first to acknowledge this fact was Rush guitarist Alex Lifeson who validated their efforts with solos on 'Crying Over You', 'Holy Water'; and a working relationship that continues to the present with Mark's new group, No 9." - Seven Year Itch linernotes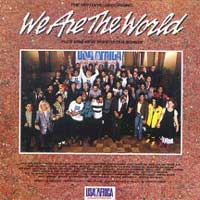 "Tears are Not Enough", Geddy Lee (vocal) with Northern Lights, the Canadian contingent of We Are The World, April 23, 1985
Recorded in Toronto on February 10, 1985, Geddy sings one line: "You know that we'll be there."
"Our office got a call from David Foster, and he wanted me to come down and sing on it, and I was happy to. We were writing Power Windows at the time. I enjoyed it a lot, it was a nice chance to meet a lot of Canadian musicians that I had never met before and it was a real interesting experience singing ensemble with about 50 other people which I had never done before. So, the whole day turned out to be a very worthwhile experience for me and I'm glad it raised some money for a good cause. - Geddy Lee, "Rockline", November 18, 1985
"I get so impatient with the pop side of causes, the whole sensibility of, 'Let's get together and change things' because these people just do not know what they're talking about and don't take the trouble to find out how they can really change something. It's a Sixties mentality - it had no action then, and has no action now. It's just sound and fury. And, let's be honest, how many of these people are only lending their names as a career move?! Geddy was involved with the 'Northern Lights' charity record here in Canada, although Rush weren't invited to participate in the 'Live Aid' event - mainly because if you look at the guest list, it was very much and 'in-crowd' situation. We didn't refuse to take part because of any principles...Some of those involved in 'Northern Lights' were actually quoted as saying that their managers told them to get down to the recording sessions because it would be a good career move! What a farce!...It's not a lack of food, nor a drought that's causing the problems, but civil war! People are starving others deliberately and how do you change that via a rock concert?! I don't decry charity causes, but if someone were to ask me to do a concert in aid of Ethiopia I'd say NO! I would quite happily donate some money or do anything else that might help, but I believe you have to get involved far more then just giving money to salve your conscience... even that type of charity is so negative because it's self-serving and shallow." - Neil Peart, Metal Hammer, April 25, 1988
"It was interesting. It was fairly comical to watch all these people being one by one brought to the mic and ordered around by David Foster. At the same time, it was a lot of fun to meet people like Neil Young and Joni Mitchell who are artists that I have had a lot of respect for, for many years, but I would say it was a very odd pairing of human beings...I remember [David Foster] asking Joni Mitchell to sing her line over and over again, and, to everyone standing around, every performance was wonderful, and yet he insisted on making her sing it over and over again--to most people's amazement. And then when Neil Young came in, he sang it once, and David Foster asked him to sing it again because it was a little out of tune, and Neil Young replied to him that that's his style and he's not going to do it again, to which a great swelling of pride welled up in all the onlookers!" Regarding singing his line, 'And you know that we'll be there', "It was one take." - Geddy Lee interview with Vancouver Radio's "The Nardwuar The Human Serviette Show", December 4, 1998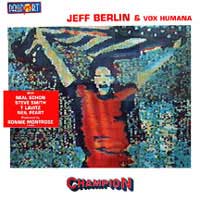 "Champion" (drums) and "Mirabi" (co-drummer with Steve Smith), Neil Peart on Jeff Berlin & Vox Humana's Champion, 1985. Mirabi is also on Crossroads, June 9, 1998
"A lot of people have compared my work with Bill Bruford to Neil and Geddy Lee's style as a rhythm section. Geddy used to listen to the Bruford band a lot and said some nice things about me in the press, so when Rush were playing out my way, I called him up, and he invited me backstage. So I was hanging out with the band, just enjoying one another 's company. And remember when you were in summer camp and would exchange phone numbers before leaving for home? That's what we did. I had some tunes in mind for Neil, phoned him up, and he spent a day and a half with me recording his parts." Jeff Berlin, Bass magazine, December 1985
"On one track, I got to play together with Steve Smith. Steve actually did most of the playing, I just came in on the choruses for that 'thunderous double-drum effect.' That was a lot of fun and a real exciting challenge. It was a major milestone for me to walk into a situation like that with no rehearsal. All I'd ever heard of the music before was a living-room demo with a beat box." - Neil Peart, Modern Drummer, January 1986
"[Mirabi] is tremendous. Jeff is one of the best bass players living today. His knowledge of the instrument is overwhelming. He doesn't have any gaps. he can run up and down that thing and knows where he can go. He knows what his options are. His precision and delivery is so precise he blows me away. He can play so many notes and make them sound so fluid. It's not easy to play but it's easy to listen to. His choice of notes and his taste is impeccable. That's what makes a great musician in the end anyway-how much taste they have and how they apply what they learn. He's got great taste. This song is taken from Cannonball Adderly and shows how he can do it all. Some of the things he did with Bill Bruford show him off even more. I think what he's trying to show on this solo album is that he's not just a bass player, he's a band leader and a composer as well. He can write arrangements for every instrument. He's saying, I'm a musician in the total sense. I consider to be a total musician. He's a mindblower." - Geddy Lee, Guitar For The Practicing Musician, June 1987
"I had a visit from Jeff Berlin, who's a friend, on the tour and I had the opportunity to watch him goofing around backstage with a bass, and was just amazed at his knowledge of bass chords. That's something I had never really exploited in my playing, so he inspired me to play around more with it. He probably doesn't know it, and would be embarrassed to hear it. I ended up using bass chords on 'Force Ten' and 'Turn The Page'. Not so much in the sense of strumming them as using my thumb more, almost like a finger picking style of playing, which is something that I'm still working on. Just plucking with my thumb and going back and forth between the thumb and the first two fingers and pulling. Almost like a snapping technique. It's opened up a bit more range for me. There's more melodic possibilities and rhythmic possibilities too, which is an important role for the bass player. If you can establish not only a melody but a rhythmic feel, that's an extra tool." - Geddy Lee, Bass Player, Nov/Dec 1988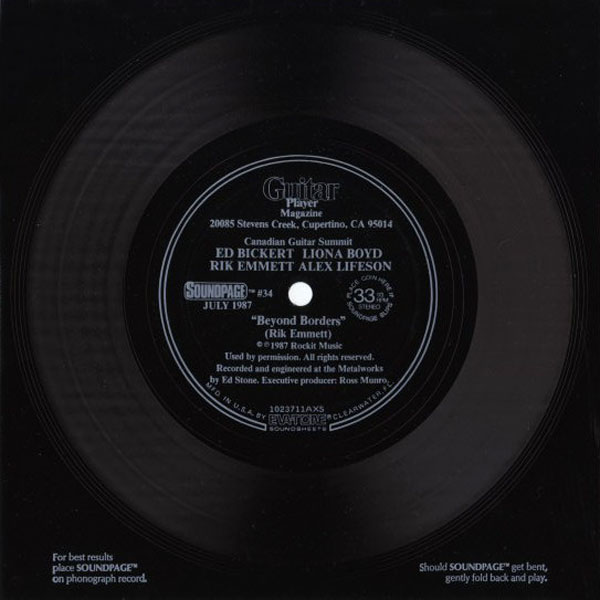 "Beyond Borders", Alex Lifeson with the Canadian Guitar Summit, a 45 rpm flexidisk included in Guitar Player Magazine, July 1987
Written by Triumph's Rik Emmett as a fusion of rock, jazz, and classical guitar, performers include himself, Alex, Ed Bickert and Liona Boyd (who gave "special thanks to Alex Lifeson" on her 1991 album Dancing On the Edge).
"I approached my role from an atmospheric standpoint, and I tried to tie things together and do little things that I wouldn't normally do on a Rush record... When I got involved with this project, everything was just about finished, which enabled me to sit back and put my feet up and play whatever I wanted." - Alex Lifeson, Guitar Player, July 1987.
"One of the things I learned about Alex was the way he conceptually approaches a recording; he's able to look at a piece of music from the outside in, rather than from the inside out, which is my way of doing things. He thinks a lot in terms of flavors, colors, textures, and atmospheres. He refers to all of the little details that can be added to a performance to make a chill go up your spine as the 'GB factor,' which stands for goose bumps. In fact a couple of times during the mix he showed me how he was actually getting goose bumps on his arms from listening to the playback." - Rik Emmett, Guitar Player, July 1987
"After I heard Alex and Rik Emmett, I thought there must be something special in the Canadian water." - Steve Morse, Major Impacts linernotes.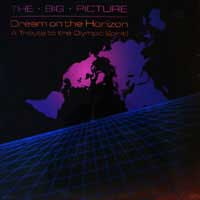 "Hands of Man", Alex Lifeson with The Big Picture on Dream On The Horizon: A Tribute To The Olympic Spirit!, 1988
Recorded for the 1988 Winter Olympics held in Calgary, Alberta, Canada, Alex performs on two versions (vocal and instrumental version) of "Hands of Man" along with Rik Emmett and Liona Boyd (these three, along with jazz guitarist Ed Bickert, made up the Canadian Guitar Summit the previous year), with vocals by Joel Wade (who would later sing background vocals on Triumphs' Surveillance, 1989, and Rik Emmett's Absolutely, 1990). "Hands of Man" was also written by Boyd, who apparently sang the song during the opening ceremonies of the Olympics in Calgary on February 13th, 1988, along with special guests Lifeson and Emmett. Boyd later gave "special thanks to Alex Lifeson" on her album Dancing On the Edge, 1991. During the instrumental, Rik solos first, followed by Alex.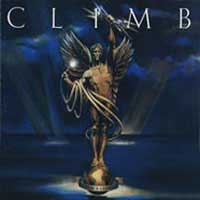 "Who's Missin Who", Geddy Lee (vocal) on Climb's Take A Chance, 1988
Geddy sings one line early in this Japanese release by professional baseball player Warren Cromartie's band, Climb (Cromartie is the drummer). Prior to a successful career in Japan, Warren Cromartie played for the Montreal Expos from 1974-1983. It was during that period that he became friends of Rush. Rush fans may remember the secondary school on the Signals back cover was named after him, and both he and the Expos are thanked in the Signals linernotes.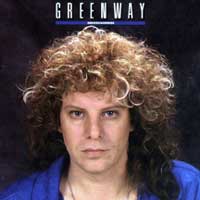 "In The Danger Zone", Alex Lifeson (guitar solo) on this track only from Greenway's Serious Business, 1988.
A solo album from April Wine's Brian Greenway, Greenway is on vocals, guitar and keyboards; Aldo Nova helps out on keyboards and programming, and Alex Lifeson performs the guitar solo.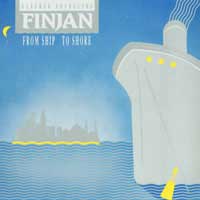 "Look!... Here Comes The (Fat) Uncle", Geddy Lee on Klezmer band Finjan's From Ship To Shore, 1988
Geddy has a small speaking role in this album by the Winnipeg band, which was produced by Ben Mink. Geddy plays the part of the Yiddish nephew, by the name of Grshn Lzr. The song is credited to Ben Mink, Jack Soberman and Joe Mendelson.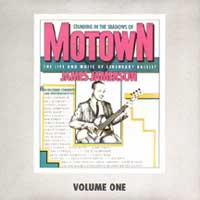 "Get Ready", Geddy Lee from the cd accompanyment to the book Standing in the Shadows of Motown: The Life and Music of Legendary Bassist James Jamerson, May 1, 1989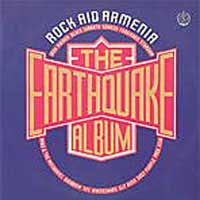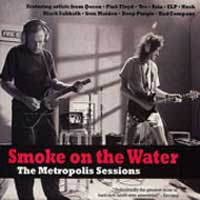 "Smoke on the Water", Alex Lifeson with Rock-Aid Armenia on The Earthquake Album, 1990, reissued as Smoke On The Water: The Metropolis Sessions (CD | itunes), November 22, 2010
A benefit for the victims of the earthquake in Armenia on December 7, 1988, "Smoke on the Water" was newly recorded by an all-star group of performers; Rush's original studio recording of "The Spirit of Radio" is among the other tracks on the album. Also released as a single, at least five mixes of the song were original released: Album version, Mayem Mix, Mega Rock Remix, Radio Mix, Extended Mix (same as Album version). "Smoke On The Water" was recorded over five sessions from July 8th to September 24th, 1989. Neil Peart had agreed to take part but was unable due to scheduling conflicts. Alex was in attendance for the final session on September 24th:
"The one person from Rush who thankfully was able to make it was Alex Lifeson. He felt that there was enough solos on the record so he prepared some guitar lines that would underpin the song and give it some groove. You can hear his playing at the start of the guitar solos, in the Paul Rodgers verse and he's the one playing the crash chords at the end of the song. He did it all in one take. John Brough and I were producing the session that day and we were duly impressed. When Alex left the room we just stared at each other and raise our eyebrows in awe." - Jon Dee, Founder of Rock Aid Armenia, RockAidArmenia.com
Smoke on the Water includes the following artists: Lead guitarists: Richie Blackmore (Deep Purple), Dave Gilmour (Pink Floyd), Tony Iommi (Black Sabbath), Alex Lifeson (Rush), Brian May (Queen) and Geoff Beauchamp. Vocalists: Ian Gillan (Deep Purple), Bryan Adams, Bruce Dickinson (Iron Maiden), Paul Rodgers (Free, Bad Company). Bass guitar: Chris Squire (Yes). Keyboards: Jon Lord (Deep Purple), Keith Emerson (ELP), Geoff Downes (Asia, ex-Yes). Drums: Roger Taylor (Queen).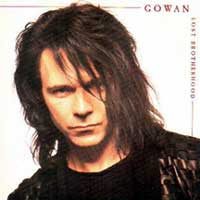 Alex Lifeson on all tracks on Gowan's Lost Brotherhood, July 24, 1990
Released by Anthem Records, the album includes Red Rider guitarist Kenny Greer. The title track is also on Best of Gowan, 1997. Originally a member of 70's Toronto progressive rock band Rhinegold, after their breakup Larry Gowan went solo before eventually replacing Dennis DeYoung as lead singer of Styx.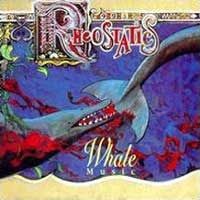 "Guns" (co-drummer), "Rain Rain Rain" (percussion) and "Palomar" (percussion), Neil Peart on The Rheostatics' Whale Music (CD/iTunes), May 1, 1992
Neil is seen wearing a Rheostatics' t-shirt in the Counterparts tourbook.
"...the Rheostatics recorded with Rush's Neil Peart in 1992. He came down to Reaction Studios while we were making Whale Music and set up a little yellow jazz kit in the corner. The Barenaked Ladies were there, too; they'd laid in their background vocal to 'California Dreamline' earlier in the day and together we watched Neil warm up, a chimeric figure in his beaded African hat under the low studio lights. Head lowered, torso centred, feet kicking, his hands glancing over the drums, Neil played all afternoon. His touch was soft when it had to be, but propulsive, too, like a distance runner tugging the flow of blood to his heart. It's one thing to see your hero perform from a distant seat in Maple Leaf Gardens, but it's something else to feel close to his work, as I did that day. At one time in my life, I'd dreamed of what it would be like to simply attend a Rush concert, and there I was at the studio, not 20 feet from where he was crafting a part for a song that would appear on our album.....As Neil commanded his kit, he painted my adolescence before me, evoking everything about it." - The Rheostatics' Dave Bidini, Toronto Star, January 6, 2002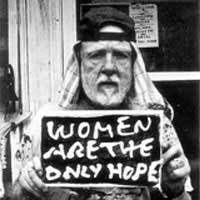 "I Nominate Dr. David" and "Some Dumb Machine", G.L. Weinrib (aka Geddy Lee) (bass) on Mendelson Joe's Women Are The Only Hope, 1992
Geddy Lee, credited as "G. L. Weinrib", performs on only two tracks as confirmed by a postcard from the artist; violins, mandolin, electric guitar and mixing are credited to Ben Mink (who also received "special very special thanks" on this album, and is also known for collaborationg on My Favorite Headache and for performing on Signals' "Losing It"). A close friend of Geddy, Joe Mendelson opened for Rush during the Caress of Steel tour, and is a well known folk musician, painter, writer and left wing political activist. Anthem Records released two other Mendelson Joe albums commercially, Born to Cuddle, 1988, and Addicted, 1991. Women Are The Only Hope was never commercially released, but can be downloaded from itunes.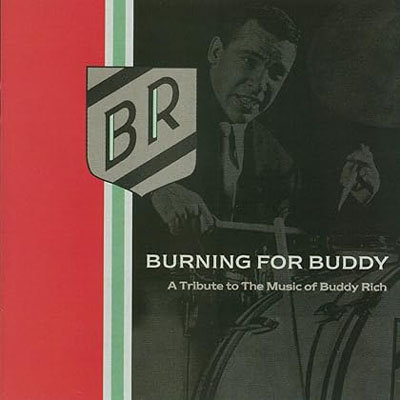 "Cotton Tail" (drums) and "Pick Up the Pieces" (percussion), Neil Peart (also producer) on Burning for Buddy Vol. I, October 4, 1994
"After all the drummers had laid down their tracks, Peart had 39 completed songs on tape - considerably more than he needed for the single album he had originally envisioned. For that reason, Atlantic records decided to produce three separate CD's with release dates staggered several months apart, and then compile the three albums into a single boxed set at some point in the future." - DRUM!, November 1994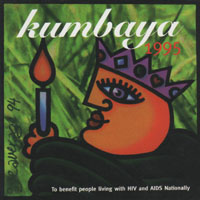 "All Along the Watchtower", Alex Lifeson on Kumbaya 1995
"All Along The Watchtower" includes Alex Lifeson, Tom Cochrane, Lawrence Gowan, Molly Johnson, John Webster, Bill Bell, Gordie Johnson, Stich Wynston, Gary Lowe, Don Freed, Michael Rosen, Richard Underhill, Annette Ducharm and Kim Stockwood. The first vocal is Cochrane and the second vocal part is Gowan. Bill Bell collaborated with Alex on his solo project, Victor (1996).
Recorded live at Toronto's Molson Amphitheatre on September 4th, 1994, this was the second Kumbaya Festival, an AIDS benefit also held in '93 and '95 (Alex performed at all three): in 1993, Alex performed on "I'd Rather Drink Muddy Water" by Johnnie Taylor; in 1995 he performed on "Wishes" by The Boomers with Ian Thomas.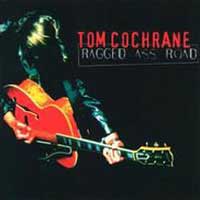 "Just Scream", "Crawl" and "Will of the Gun", Alex Lifeson on Tom Cochrane's Ragged Ass Road (CD / iTunes), November 7, 1995
Alex is credited with guitar on "Crawl" and "Will Of The Gun", and the guitar solo on "Just Scream". Tom Cochrane was formerly lead singer with Canadian rock group Red Rider. Cochrane's guitarist, Bill Bell, collaborated with Alex on his solo project, Victor (1996).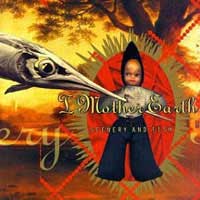 "Like A Girl", Alex Lifeson on I Mother Earth's Scenery and Fish, July 9, 1996
Produced by Vapor Trails producer, Paul Northfield. "I played on one of the songs on [Scenery and Fish], and the material is really strong. It's going to be a really good album for them, I think." - Alex Lifeson, "Rockline", January 15, 1996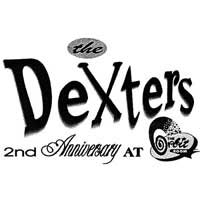 "Born Under A Bad Sign", "All Along The Watch Tower" and "For What It's Worth"/"White Rabbit", Alex Lifeson (aka Big Al Dexter) on Second Anniversary At The Orbit Room, 1997 (recorded November 15, 1996)
Recorded live at The Orbit Room (a bar in Toronto co-owned by Alex Lifeson), this recording was sold through the now defunct Rush fanzine "A Show Of Fans" in 1997, in a limited edition of 200 cassette tapes. The Dexters were the house band which retired in 2004. Alex often made guest appearances, as captured on the other official release Hip To The Tip: Live At The Orbit Room (see below), which also includes a recording of "Born Under A Bad Sign".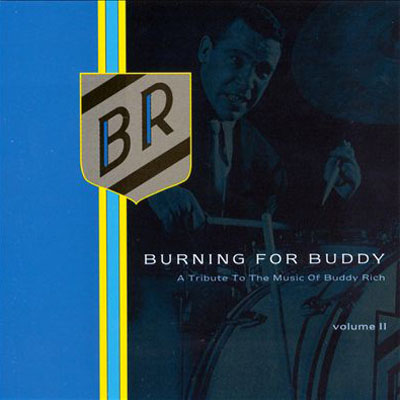 "One O'Clock Jump", Neil Peart (drums and producer) on Burning for Buddy Vol. II, June 24, 1997
During the Vapor Trails and R30 tours, Neil performed along with the last 45 seconds of "One O'Clock Jump" to close his drum solo.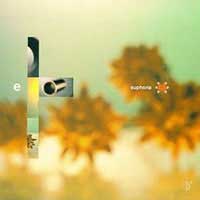 "The Road", Geddy Lee (bass, keyboards, co-producer and co-writer) on Euphoria's eponymous debut album, July 13, 1999
Geddy also received special thanks in the album's liner notes. Euphoria is the brain child of Toronto musician Ken Ramm. In the January 1986 issue of Modern Drummer magazine, while discussing his appearance on the Jeff Berlin's Champion, Neil Peart said he "... did a similar thing with a musician named Ken Ramm in Toronto. That record was released in Canada." However, an email from the artist confirms "the track with Neil Peart that he mentioned in Modern Drummer (January'86) is entitled 'Economy In Motion'. It was never released."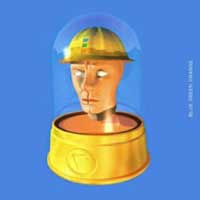 "Good for Sule", Geddy Lee (bass) on I Mother Earth's Blue Green Orange, July 13, 1999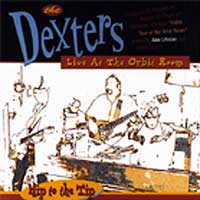 "1967 Again" and "Born Under A Bad Sign", Alex "Big Al Dexter" Lifeson on The Dexter's Hip To The Tip - Live At The Orbit Room, April 2000
The enhanced disk also includes a video tour of the Orbit Room with "Big Al" Dexter, plus other features.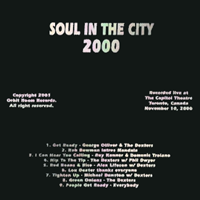 "Red Beans and Rice", Alex Lifeson (aka Big Al Dexter) with The Dexters on Soul in the City 2000
Recorded live at the Capital Theatre, Toronto, Canada, November 10, 2000. This limited edition CD comes in a simple black cardboard envelope, without artwork.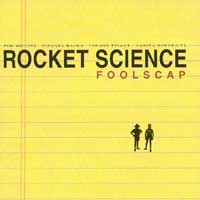 "Space Suit", Geddy Lee (background vocals and producer) on the Rock Science demo EP, 1999, reissued on Foolscap, October 9, 2001
Co-produced and recorded by Geddy Lee in his home studio, Rocket Science features his nephew Rob Higgins on bass and vocals. Guest appearances on the album include Ben Mink, the gals from Sticky Rice and of course, Geddy Lee (backing vocal on "Space Suit", previously available on Rocket Sciences' 5 song EP).
"It is rock, rock with a kind of technical edge to it. I have a home studio and we have been working here and gone into the smaller studios around town to do some sessions now and again. It has been fun for me and I think fun for them as well." - Geddy Lee, JAM! Showbiz, January 18, 2000
"...he knew things that we wanted and just tried to help us get them...he likes things a little weird and out there." - Rob Higgins, on recording with 'Uncle Geddy', Chartattack.com, June 28, 2001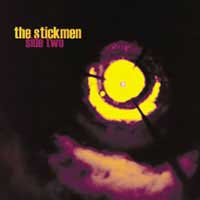 "Hey Bop A-Rebop", Alex Lifeson with The Stickmen on Side Two, December 12, 2003
Formed in January of 2002, The Stickmen features founder Bernie LeBarge of The Dexters, and is the regular band at the Orbit Room on Friday nights. Alex Lifeson, co-owner of The Orbit Room, performs only one track.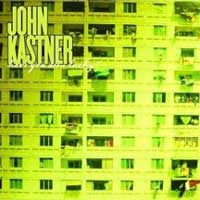 "Everybody's Broken" and "Testify All Over Me", Alex Lifeson on John Kastner's Have You Seen Lucky, May 11th, 2006
Alex performs on these two tracks only from Kastner's first solo album. Previously, Lifeson remixed the "Facination Unknown" single for Kastner's other band, All Systems Go! (see separate entry below), and later performed live with Kastner and Blue Rodeo's Jim Cuddy at the June 2005 White Ribbon benefit concert.
"A cross between everything I've done over the past 20 years. Alex from Rush plays guitar on it and Lee Ving from Fear sings on it - so it's really all over the place. That's my crazy 70's upbringing in a nutshell". - John Kastner, Skiddle.com, May 18, 2006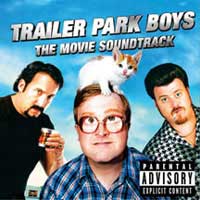 "I Fought The Law", performed by The Big Dirty Band (including Geddy Lee and Alex Lifeson), and "Liquor & Whores" by Bubbles & The Shit Rockers (including Alex Lifeson) on Trailer Park Boys: The Big Dirty Soundtrack, October 3, 2006
The Big Dirty band is comprised of Geddy Lee (bass), Alex Lifeson (guitar), Thornley's Ian Thornley (vocals and guitar), Three Days Grace's Adam Gontier (vocals), Die Mannequin's Care Failure (vocals) and former Tea Party drummer Jeff Burrows. The soundtrack also includes Rush's "The Spirit Of Radio". A video for "I Fought The Law", directed by long time Rush photographer Andrew MacNaughton featuring Geddy and Alex performing with the rest of the Big Dirty Band, was cut between scenes of the film. Trailer Park Boys fan Alex Lifeson is seen in a cameo role as a police officer in the movie, which also includes many Rush references. As part of the film's promotion, Lifeson hosted a Canadian TV special titled "Trailer Park Boys 101". For additional information regarding this release, click here.
"Canadians all know the ubiquitous Trailer Park Boys, Finally, a movie is in the works. Al Lifeson of Rush fame produced an amazing version of 'I Fought The Law', which I had the opportunity of recording and mixing. The track features Al and Geddy, Adam from Three Days Grace, ex- Tea Party Jeff Burrows, Ian Thornley and a young promising talent from Die Mannequin named Care - she really tore up her parts in the vocal track. Also, Bubbles was in the studio to record an absolutely hilarious track called 'Liquor & Whores'." - RichardChycki.net, August 31, 2006
"Jeff Burrows is still pumped about getting the chance to play drums with Alex Lifeson and Geddy Lee of Rush. Last month, the ex-Tea Party drummer joined Lifeson and Lee to record a song for the new Trailer Park Boys movie, The Big Dirty. 'When they called me about it, I was in Vancouver working on my new band,' said Burrows, 38. 'How could I say no?...That was the band that convinced me I wanted to be a rock musician,' he said. The song they did was the often-covered "I Fought The Law", by the Bobby Fuller Four. What could Burrows and two-thirds of Rush bring to it that others like The Clash and Green Day couldn't? 'It's got a real Rush feel to it because of Lifeson's guitar,' he said. Burrows was asked to play because Neil Peart was unavailable...Peart is one of Burrows's idols, so filling in for him was a daunting task, he said." - Windsor Star, Septermber 8, 2006
"Rush didn't just sign off on the inclusion of 'Spirit On The Radio,' they agreed to put the whole CD out on their own freakin' label while Geddy Lee and Alex Lifeson hit the studio with contemporary Can-rock acolytes from the Tea Party, Three Days Grace, Thornley, and Die Mannequin to grind out an exclusive version of 'I Fought The Law'" - Toronto Star, October 1, 2006
"Another dedicated non-wanker who's had a big effect on Failure is Alex Lifeson. In one of those 'Here ya go, kid' moments, the legendary Rush guitarist presented her with one of his Paul Reed Smith guitars, just when she needed it most. 'There was like a six-month period where if I didn't have that guitar I don't know what I would have been doing,' she says. 'He gave me that guitar and a bag of pedals, and more importantly some real nice messages that trip through your head.' The helpful advice and colossal freebies from good samaritans like Lifeson, her 'musical sugar daddy', have helped Failure turn her once-troubled life around to the point where you question the validity of her stage name. But she has no regrets about choosing that moniker-or anything else." - Straight.com, November 19, 2009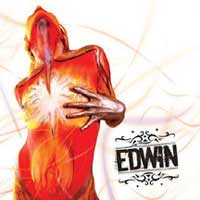 Alex Lifeson on "Never Over" and additional tracks on Edwin's Better Days (cd / iTunes), October 3, 2006
"Rush guitarist Alex Lifeson is on several tracks, including 'Never Over' which should be a single...Edwin and Lifeson go back 10 years. The Rush guitarist invited Edwin to sing on his 1996 solo project, Victor, and that same year played on "Like A Girl" from I Mother Earth's second album, Scenery And Fish. 'He's only done me favors. I don't think I've done him any,' Edwin laughs. 'He was kind enough to let us work at his studio for a week and let us use everything we wanted - his guitars, his amps, whatever we wanted. He was great about it and he also did us the favor of coming in and doing some cameo guitar playing on a few songs. We ran the songs and he played what he felt, so we used his guitar stylings throughout the record.'" - Jam! Showbiz, May 10, 2006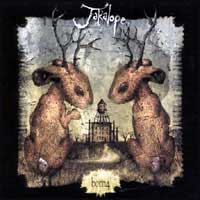 "Star 24 (No Apologies)", Alex Lifeson on Jakalope's Born 4, October 3, 2006
"With Dave Rave Ogilvie (Skinny Puppy, Nine Inch Nails, Marilyn Manson, David Bowie) once again at the helm of the project, Jakalope returned to the scene of the crime, recording Born4 at Vancouver's famed Warehouse Studio. NIN god Trent Reznor signed on as co-producer without question. Ogilvie and Phil Caivano (Blitzspeer, Monster Magnet) locked themselves away to create the music, coming together with Katie B for the lyrics and melodies...'Star 24 (No Apologies)' features Alex Lifeson of Rush." - Jakalope, June 2006
"It was so neat hearing what we had started and then hearing what he [Alex Lifeson] added...When you're starting a song you're so involved and when you give it to somebody else who's coming in from the outside they're hearing their own thing and they can quickly add something that you never would have thought of." - Katie B, Jakalope vocalist, VueWeekly.com, November 19, 2006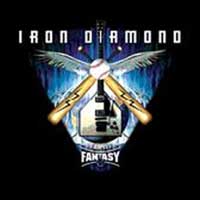 "Guide Me Master", Geddy Lee with ESPN's Iron Diamond (commercial for fantasy baseball), March 2007
The ESPN Baseball Tonight crew, including John Kruk, Peter Gammons and a slew of special guests including Geddy Lee, appear as the rock band "Iron Diamond" in a music-video-esque commercial for fantasy baseball on ESPN. The song "Guide Me Master" is one of four tracks as well as a slew of photos available from their Myspace page. The full band complement is: "John Kruk: lead vocals, ESPN Baseball Tonight Cohost; Peter Gammons: vocals, (home-plate shaped) guitar, ESPN Baseball Tonight Cohost, writer; Bronson Arroyo: vocals, guitar, 2006 MLB All-Star Pitcher; Geddy Lee: vocals, bass, Rush frontman, fantasy baseball genius; Gary Sheffield: drums, MLB slugger with 455 career HR's and counting; Joe Borowski: keytar, closer, 2006 Comeback Player of the Year Finalist; Jennie Finch: vocals, ESPN Fantasy Analyst, Olympic Gold Medalist; Matthew Berry: vocals, Senior Director of Fantasy for ESPN.com; Eric Karabell: vocals, ESPN Fantasy Analyst, ESPN Radio Host; Buster Olney: vocals, ESPN the Magazine Senior Writer."
"John Kruk [Phillies portly outfielder-turned-ESPN analyst] was working the hardest of anyone. He had this leather suit; he had a bodysuit on underneath the leather that had all these fake tattoos, plus he had this breakaway business suit on. They would raise him on a platform, and he would tear it off, and of course it kept sticking, so he had to do it over and over and over again. I really felt for him-they put him to the grind. I think they were a little surprised that a long-haired Canadian musician was so deep into baseball. The shock value was working for me." - National Post, April 23, 2007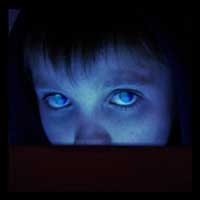 "Anesthetize", Alex Lifeson on Porcupine Tree's Fear Of A Blank Planet (cd/iTunes), April 24, 2007
"I really didn't know Alex Lifeson knew anything about Porcupine Tree until I read an interview with him in a British magazine. He mentioned really liking Porcupine Tree, and I fell out of my chair when I read that because I grew up listening to Rush and I've always thought Alex was one of the most underrated guitarists in rock. So, I got in touch with him through the journalist, who had also done an interview with me around the same time, coincidentally. And we were right in the middle of writing at that time, so it was kind of an obvious thing to invite him to play on the record. It's like it's come full circle for me now, as the people I grew up listening to are now playing on Porcupine Tree records. So you can imagine the buzz, its incredible!" - Steven Wilson of Porcupine Tree, Prog Archives, April 22, 2007
"Alex Lifeson from Rush was in Canada recording his album when we wanted to record him, so we just sent him the files. But you go to these guys because you know and like what they do, so you tell them to do a few takes of their thing and you then have the luxury of compiling your favourite bits!" - Steven Wilson, SoundOnSound.com, June 2010
"I was in the process of writing and pre-production for Rush's Snakes & Arrows, but I loved the song and it gave me room to stretch out. I've yet to hear what Steve did with my work, but I'm sure to like it. Porcupine Tree are a great band and it was my pleasure to play a small role on Fear Of A Blank Planet." - Alex Lifeson, Classic Rock, July 2007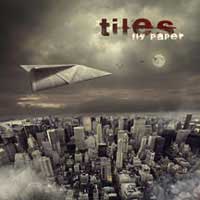 "Sacred & Mundane", Alex Lifeson on Tiles's Fly Paper [cd/itunes], January 29, 2008
Alex Lifeson reunited with producer by Terry Brown (aka Broon) for the first time in 25 years to record this song.
"Terry had approached Alex about making a guest appearance - and played him some of our new songs. Alex liked what he heard and said he would have a chance to do 'something' before Rush began rehearsals for their 'Snakes and Arrows' tour. The window of opportunity arrived this past March - and Terry went to Alex' studio where the two proceeded to work their magic on 'Sacred and Mundane.' Listening to Alex' parts for the first time was amazing - and the amount of work he put into the song was beyond what we could have hoped for. He came up with a counter-riff that literally 'became' the song; he added acoustic guitars to the refrains; played an acoustic Celtic counter-melody in the bridge; came up with a cool backwards solo in the breakdown section; and added an assortment of guitar textures and effects from start to finish. Terry and Alex spent almost 12-hours recording." - Chris Herin, guitarist, Tiles-music.com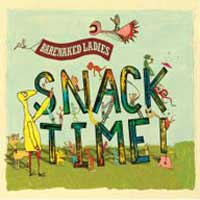 "Snacktime", Geddy Lee on the Barenaked Ladies' Snacktime, May 6th, 2008
The title track of this children's album includes spoken guest appearances from various celebrities including Geddy Lee who is heard saying, "Hi I'm Geddy, and my favorite snack is barbecue potato chips." In addition, the final track, "Here Come The Geese", subtly quotes "Subdivisions"; when listing all the places one can find migratory geese, it includes "in the high school halls, in the shopping malls...".

Known to be Rush fans, "BNL" has been known to perform Rush covers live, and during their 2001 tour, drummer Tyler Stewart used a caricature of Rush's Star Man on his bass drum. See also Gordon.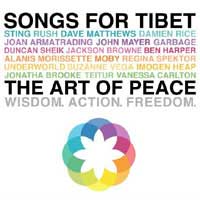 "Hope, Live For The Art Of Peace", Rush on the Songs For Tibet: Art Of Peace benefit album, August 12th, 2008
Recorded May 25th, 2008, in Regina, Saskatchewan on the "Snakes & Arrows" tour, this live version of "Hope" was nominated for the Best Rock Instrumental Performance Grammy in 2009 (their sixth nomination). The winner was "Peaches En Regalia" by Dweezil Zappa, from Zappa Plays Zappa.
"'This album will focus people's attention on the importance of Tibet, the gifts of its culture, and the crisis the Tibetan people are facing today,' said one of the album's organisers, Michael Wohl. The album is due for global release on iTunes on August 5, three days before the opening ceremony of the Beijing Olympics. It will then be available through other outlets the following week, the statement said. Wohl, from the Art of Peace Foundation, said the timing of the release was deliberate. 'We wanted to express our support for the Tibetan people and their message of peace through music, a fundamental means of expression, at a time when the eyes of the world are on China.'" - AFP News, July 22, 2008
"We also received a recording that Rush just did a few weeks back for us at a concert. Alex Lifeson did a rendition of 'Hope' that really breathes and let's you appreciate the subtleties of the composition. It differs from the studio version in tempo and tone. This was a fantastic contribution on so many levels (our only acoustic instrumental)." [According to the Art Of Peace website, the song was recorded May 25th, 2008, in Regina, Saskatchewan]. - ArtOfPeaceFoundation.org, July 26, 2008
"'I think this is our sixth [Grammy] nomination - we're, like, the Susan Luccis of rock 'n' roll...We try not to put too much emphasis on that kind of stuff, but at the same time it's always a huge compliment, so you do get excited when something like that happens. It's certainly better than being ignored'...Rush was on tour for their 2006 studio disc Snakes & Arrows when they were approached by Rupert Hine, who had produced the band's 1989 album Presto, about contributing a track to the Tibet compilation. 'We remembered this acoustic track Alex plays live and is different every night, he sort of improvises on it, so we thought that would be an easy and beautiful solution to the problem,' Lee said. 'We just recorded it live and sent it to them.'" - Toronto Sun, February 8, 2009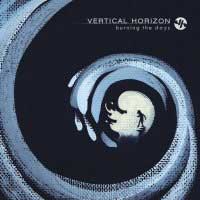 "Welcome To The Bottom", "Save Me From Myself" (drums) and "Even Now" (drums and lyrics), Neil Peart on Vertical Horizon's Burning The Days, September 22, 2009
The April 2007 issue of Drumhead Magazine included an interview with Vertical Horizon frontman, Matt Scannell, where he discussed his friendship and collaboration with Neil, and also discussed how Vertical Horizon was influenced by Rush.
"Late in 2005, Matt and I started working on a song together, with lyrics I wrote especially for Matt's voice - literal and metaphorical. Matt suggested I might like to play drums on that song, and when I agreed to that, he started sending me demos of other songs he thought I might like to play on. (Trickster!). So while I was in Toronto working on Rush songs, I was also 'moonlighting' on three of Matt's songs, playing to his demos and working out drum parts for them...Through the miracle of modern technology, I was able to e-mail those recorded sketches to Matt, and collect his comments as I went along. Thus it came to pass...on June 14, 2006, at Capitol Records Studio B in Hollywood (Hollywood and Vine, in fact), I recorded three songs for Matt's upcoming Vertical Horizon album...The following day I told Matt that session had been one of the greatest challenges, experiences, and - now - rewards of my life. That's the way I have always felt about making Rush albums, and I have every faith the same will be true when Alex, Geddy, and I reconvene in September." - Neil Peart, NeilPeart.net, June 17, 2006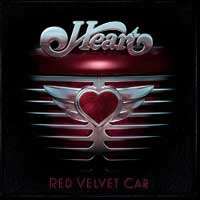 "Death Valley", Geddy Lee jokingly credited with "whistle" on Heart's Red Velvet Car, August 31th, 2010
Produced and engineered by Ben Mink and David Leonard respectively, both of whom have the same credits on Geddy Lee's My Favorite Headache, Geddy is jokingly credited with "whistle" in the linernotes for the track "Death Valley".
"...an inside joke between Ben Mink and Nancy Wilson...Nancy heard some high pitched thing in 'Death Valley' and Ben said 'it's probably Geddy whistling'. They gave Geddy credit. That's the story." - Dave Leonard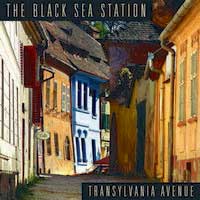 "When I Close My Eyes" (bass) and "March of the Shikker" (vocals), Geddy Lee on Transylvania Avenue (cd/iTunes) by Klemzer band The Black Sea Station, March 29, 2011
Produced by Ben Mink, Geddy also appeared on the Mink-produced Klemzer album Ship To Shore by Finjan released in 1988 (see previous entry above).

"Geddy had a little time on his hands, so he decided to get back to his roots and jam with some of North America's finest purveyors of Klezmer and Rumanian music, Black Sea Station. On ["March of the Shikker"], that's Geddy speaking in Yiddish. Not exactly 'rocking' in the sense we're used to, but it's Geddy Lee. The man is a living god. He can do what he wants." - Jewcy.com, May 18, 2011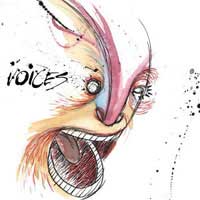 "Voices at 4 AM", Alex Lifeson on Tom Cochrane's Voices EP, December 2, 2011
A collaboration between Tom Cochrane, Andrew Cole, Ken Greer and Alex Lifeson.
"The idea for Voices at 4 AM came about when I went up to the cottage with Tom Cochrane and he was playing me a piece of music Ken Greer and he had been working on as part of the No Stranger album. Tom, did not want to use these cuts because they did not really fit the No Stranger disc. I told him this was great stuff and could I pull it apart and work with it. He said go ahead, what's the worst that could happen. [Alex Lifeson] is friends with Tom but of course he is super busy. I honestly have to say I really pursued him to play because I thought his huge guitar sound along with Ken Greer?s work would propel the track once we started to get it down. And my persistence paid off. [Chris Potter, mixing engineer] changed the whole vibe of the song, and it blew Tom Cochrane's mind. When we got the whole vocal thing about to go, I asked Tom to sing it, but he said no it's yours now. But once I got Alex to play and sing Tom went with the chorus and for me it was like watching two old friends create magic. That is basically the story of Voices at 4 AM. What I'm going to do is record let's say five EPS' all called VOICES with 5 different artists and myself as a producer vocalist with the artist." - Andrew Cole, John Emms Music Review, December 17, 2011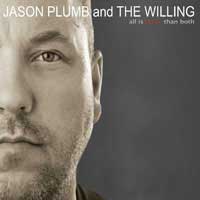 "Losin'", Alex Lifeson on Jason Plumb And The Willing's All Is More Than Both, March 27, 2012
Alex performs the guitar solo on the track; in September 2011, producer Michael Phillip Wojewoda posted this live video of Alex in the studio recording the guitar.
"The Alex Lifeson thing, that happened by absolute fluke. We started going through the songs and wondering which iconic Canadian guitarist could make an appearance on the record...I thought, 'Well, Alex Lifeson, that would be really amazing. If we could get (him) that would be a real coup.' And he actually just happened to walk into the control room some days later." - Jason Plumb, Calgary Herald, May 9, 2012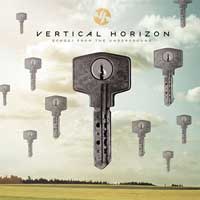 "Instamatic" and "South For The Winter", Neil Peart on Vertical Horizon's Echoes From The Underground [cd/itunes], October 8, 2013
Click here for a video of Neil Peart recording "Instamatic" with Matt Scannell on April 16, 2012.
"It was an absolute blast to record. Neil's drum performance is simply stellar. Lyrically, it's just your average spy thriller/espionage/blackmail/love song." - Matt Scannell on recording "Instamatic", Billboard.com, October 2, 2013
"Recording with Neil Peart, the legend, is actually just like recording with Neil Peart, one of your best friends. He's one of my favorite human beings. But what you quickly realize with Neil is that he's just a guy who has a job, and he's really good at his job. When we were doing our last record, Burning the Days, he and I decided to try to write a song together. It was a song called 'Even Now' and it went really well and he ended up playing drums on it. On Echoes From The Underground he plays on 'Instamatic' and 'South for the Winter.' One thing people might not realize about Neil's drumming is how much he plays for the singer. It's uncanny how sensitive he is to the voice. He wants to build you up as a singer and build up the vocal performance. As the singer in the band, it's really incredible to hear him propel me forward and raise me up. 'Instamatic,' to me, is one of the greatest performances of his incredible career. It's a master class in rock drumming and I was thrilled beyond belief to have him appear on our record." - Matt Scannell, GuitarPlayer.com, August 19, 2014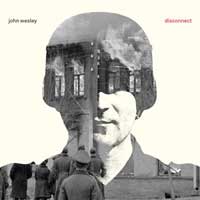 "Once A Warrior", Alex Lifeson guitar solo on John Wesley's Disconnect (cd/itunes), March 31, 2014 (April 1 US)
"7 years ago I was fortunate enough to meet and spend some time with one of my early guitar heroes, Alex Lifeson of RUSH. He's been a HUGE influence on my guitar playing throughout the years, and he's also one of the kindest human beings you'll ever meet. Now, 7 years later, he's performed a MIND-BLOWING guitar solo on my song, 'Once a Warrior.' I'm so happy to have Alex on my new album, 'Disconnect,' and I can't wait for you to hear it!" - John Wesley, Facebook, February 6, 2014
"[Alex Lifeson] played on the Porcupine Tree track 'Anesthetize' and I would cover his solo live. During the 2007 tour, we learned Alex was going to attend the Toronto show. So many of my formative guitar influences came from Rush records. I remember warming up before the show thinking, 'Oh my god, he's going to watch me play and know I stole everything from him.'? [Laughs.] But he was a lot of fun and gracious, and we became friends. At a subsequent Rush gig he asked me what I was up to and I said, 'I'm finishing up Disconnect.' He said, 'Got any space left for me?'? I looked at him and said, 'Why, yes I do.' Dean and I then went back and created solo space in the track that would really allow Alex to breathe and do what he wants, while still serving the song. I sent the piece to Alex with no instructions other than, 'Just play.'?Two weeks later, he sent it back and I thought it was such an appropriate solo. He really listened to the song, and you can hear its melodies reflected in his solo. He didn't just blast something out over the chord changes. He created something that really fit." - John Wesley, Guitar Player, October 2014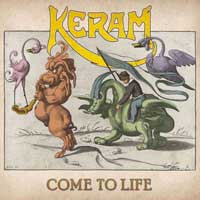 "Mary Magdalene," "Moving Dark Circles" and "The Devil Knows Me Well," Alex Lifeson on Keram Malicki-Sanchez's Come To Life, May 28, 2014
Also executive produced by Alex Lifeson, Canadian actor and musician Kerman Malicki-Sanchez met Alex while working on the film Irvine Welsh's Ecstasy, where Alex played the role of Dr. Figg.
"Alex did more than just play on the record, he became a mentor and executive producer, and in turn brought mixer Rich Chycki (RUSH, Aerosmith, Jonny Lang, Pink) on to mix 'Mary Magdalene' which set a new standard for the rest of our mixes and mastering engineer Andy Vandette (Metric, David Bowie, Porcupine Tree) to master the songs, thus some of the most important people responsible for making Rush records sound like they do." - Indiegogo.com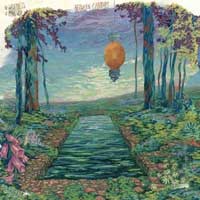 "Shift", Alex Lifeson guitar solo on Wilderness of Manitoba's Between Colours, September 16, 2014
---
Guest Appearances As Producer, Etcetera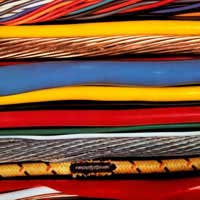 Wireless, No Static, 1980
Produced by Geddy Lee, his first production effort. Released by Anthem records, Wireless was also managed by SRO. This album was engineered by current Rush producer Paul Northfield and mixed by Terry Brown (the production team behind Permanent Waves), with additional voice credit to "Dirk", and "special thanks to Rush and crew" given in the liner notes. The album was recorded in December 1979 at Le Studio, where Rush had recently wrapped up recording Permanent Waves (Rush gave thanks to "Wireless & crew" in the Permanent Waves liner notes). Earlier that year Wireless was one of the opening bands on Rush's "Tour of the Hemispheres", in support of their 1978 album Positively Human, Relatively Sane (which also included a thank you to Geddy Lee). In addition, Wireless had opened for Rush on the All The World's a Stage tour.
Boys Brigade, Into the Flow, 1983
Produced by Geddy Lee. "Formed in 1981 in Toronto where they began as a pick-up act doing speak easies and underground clubs before debuting on Queen Street. Rush's light designer, Howard Ungerleider, took the band on as manager thereby putting them in direct contact with Rush's label, Anthem. Rush bassist, Geddy Lee, took an interest in the band and subsequently produced their debut album in 1983. The album spawned two hit singles "Melody" and "The Passion of Love". Critics predicted a long and prosperous career for the group but alas, their sheer size (three percussionists) and conflicting personalities led to a melt down." - Jam Showbiz Canadian Music Encyclopedia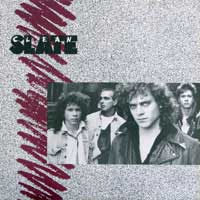 Clean Slate, eponymous five song EP, 1988
Alex Lifeson's first production effort, he is also credited as re-mix engineer. Released by Anthem Records with photography by Andrew MacNaughtan, this Toronto band was also managed by Ray Danniels (SRO Productions).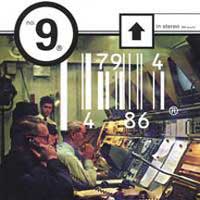 No. 9 (Platinum Blonde), eponymous album, 1999
Co-mixed by "Lerxst", with a "Thank you to Alex." Although the album was never officially released, a few copies were made and released independently. Three of the tracks from No. 9: "Superheros", "Alright" renamed "Right Alright", and "My Time" renamed "Stealing My Time", were remastered and may eventually appear on Are You Sitting Comfortably originally scheduled for release in late 2002. Previously, Lerxst performed on "Crying Over You" and "Holy Water" on the original Platinum Blonde's Alien Shores, 1984 (see separate entry above).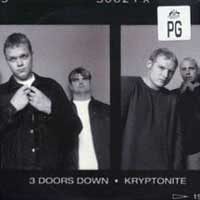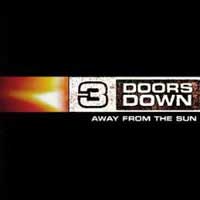 "Wasted Me", "Dangerous Game" and "Dead Love", Alex Lifeson with 3 Doors Down
In Spring 2000, shortly after the release of Better Life, Alex Lifeson produced three 3 Doors Down tracks: "Wasted Me", "Dangerous Game" and "Dead Love". Although "Dead Love" remains unreleased, "Wasted Me" was released as a b-side while "Dangerous Game" was later released on their second album, Away From The Sun. Although the single states that "Wasted Me" was produced and mixed by Alex Lifeson, as quoted below it seems that at least two of the three tracks may also include Lifeson on guitar (although some 3 Doors Down fan sites state that he played on all three tracks).
"We just recorded three songs with him. There's not anything set for what we're going to do with them just yet, but it was three songs: 'Dangerous Game,' 'Dead Love,' and 'Wasted Me.' And we got the chance to work with him and record those three songs down in New Orleans, at the American Sectors studio down there, and man, he was a super guy. You would never know where he's been or what he's done just from looking at him. And he's such a nice guy, as cool as they come. He's got no ego--and he deserves one, you know what I'm saying? We got to kind of know him a little bit and became friends, and invited him to our CD release party in Biloxi. And he actually got up onstage and jammed on a song with us. That was pretty fun. I can die now. He played 'Dangerous Game' with us that night. It was definitely an honor. I was tripping." - 3 Doors Down vocalist Brad Arnold, Yahoo Music, November 24, 2000
"And he actually did two guitar tracks on the B side. The coolest thing I ever really did, because I did an acoustic set with him and it was me on one side of the mike and him on the other playing the same thing at the same time, doubling it in one track. And that was like a pinnacle of idolizing him. It was a milestone in my life. - 3 Doors Down guitarist Chris Henderson, rockpublication.com, October 25, 2001
"That was one of the coolest experiences I ever had. I'm from south Mississippi. We grew up with Rush. I'm a huge fan. Matter of fact, I'll tell you a Rush story. I had a girlfriend. I was engaged to her. We broke up after five years of being together. She went off and did whatever to get over it. I put in Rush Chronicles, got in my truck and drove around for five days. That's how I got over that relationship. After I listened to that record, I said, 'I don't need this crap. I've got Rush.' So needless to say, when Alex Lifeson's name came up as a producer, I was in, Jack. I didn't need to hear anybody else's name. I can't explain how nice a guy and how smart he was. How cultured he was and how great a musician he is. I can't put into words how much his influence brought to my life before I met him and after I met him. There's not a week that goes by that I don't think of that experience. I spent three weeks with him in the studio. He taught me that the technical aspect of being a producer is not the most important part. The most important part is the song and how to delegate. If you want to change someone's art, they are going to fight you on it. If it's all about the art becoming better, you've got to get your point across. That's what Alex taught me. Instead of saying 'I'm a producer. I'm from Rush. You need to listen to me.' He wasn't like that. He came in and was like,' Think about it like this: What does the fan think? From a radio listener's perspective, you have about 13 seconds. They hit that seek button. That's the way it works. He taught us that." - 3 Doors Down guitarist Chris Henderson, MemphisFlyer.com, November 11, 2014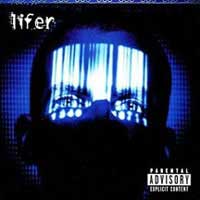 Lifer, eponymous second album, August 14, 2001
Produced by Alex Lifeson. Lifer, formerly 'Strangers With Candy' (who under this latter name released their debut album No Need in 2000), landed a six-album record deal with Universal/Republic Records after winning first-place in February 2000's MTV Ultimate Cover Band Contest. A critical failure, the band disbanded after the bassist and guitarist left the band to join the group "Breaking Benjamin".
"We wanted a player, rather than just a standard producer," and said that the band expects to "sell a couple hundred thousand more copies" of their album because of Lifeson's reputation as a musician and performer. "We can only do so much with our songs, but he helped to clean up all of them." - Lifer guitarist Aaron Fincke regarding their choice of producer, The Crusader Online (Susquehanna University Newspaper), November 17, 2000.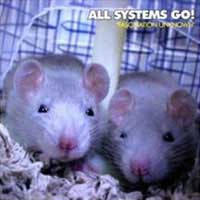 "Fascination Unknown (Alex Lifeson Remix)" by Canadian punk band All Systems Go on the "Fascination Unknown" single, March 25, 2003
According to Anthem Records, this "was just something fun he did that was for his own enjoyment and not be confused with 'work'". Alex later teamed up with All Systems Go guitarist/vocalist John Kastner and Blue Rodeo's Jim Cuddy to perform two covers, The Beatles' "Rain" and Neil Young's "Don't Cry No Tears", at the White Ribbon benefit concert against violence against women held at The Phoenix in Toronto on June 7, 2005. Alex then performed on Kastner's Have You Seen Lucky released May 11th, 2006 (see separate entry above).
"Alex is simply a good friend of mine. We're both from Canada and have been friends for a long time. Because he also has a studio, I thought it would be a good idea to send him our single. He then re-mixed the track in his studio and sent me the result...his version is much different than the original. His mix has this Rush Feeling, meanders and has more effects. That's also precisely what I wanted, so yes, I am very satisfied." - All Systems Go guitarist/vocalist John Kastner, purerock.de, March 6, 2003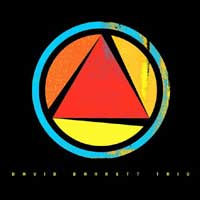 The David Barrett Trio epynonymous debut album, February 26, 2013
Produced by Alex Lifeson. Here is a pre-production session with Alex developing the ending for "Great Eastern Sun," the album's closing track (click here for part 1; part 2).
"In Jan. 2010, Alex listened to my latest acoustic album The Dead Arm and had some constructive criticism, but also offered to produce with the idea that I'd benefit from such an experience. Alex really insisted I use a band because he felt the music would develop more fully that way. I'm truly inspired because I'm working with a great rhythm section as a power trio, and my favorite guitar player is producing. I have Alex to thank not only for the production team, but also for renewing my interest in loud electric guitar, which is what I do best. I met Alex Lifeson's son Justin back in the early 1990's when I was recording with Mark Holmes at Jeff Healey's studio in Toronto. Justin's a great guy and an old Platinum Blonde fan, so he knew Mark from back in the day and dropped by the studio one evening to say hi. We became friends, and I got to know Alex sometime later. Over the years Alex has helped me out with gear, recording projects, and we've even jammed in his basement a couple times. The engineer on this project is Rich Chycki, and coincidentally, Rich was the house engineer at the Healey studio on all the sessions I did with Amanda Marshall and Mark Holmes. Rich also produced my first solo guitar record in 1995 called, Staring Into The Sun. I recommended Rich to Alex, ten years before he actually became Rush's main recording and mixing engineer!" - Rockethub, September 27, 2011
"Exactly a year ago, I played my new solo album The Dead Arm for guitar hero and mentor Alex Lifeson. He liked it and mentioned that maybe we should consider doing something together in the future. I agreed. He advised me to write a ton of music which we would then later sift through and pick the best tunes to develop. His other advice was to include some other musicians to further develop the songs. I asked Sascha Tukatsch to play drums and Jason Farrar to play bass. We arranged the music and worked really hard on it. Their contributions and enthusiasm have been truly outstanding! After the Rush Time Machine tour ended and Big Al was rested, we went into his studio and recorded three tunes: Hollowbody, Sonar, and Disappearance. Rich Chycki engineered. Rich produced my first solo album back in 1995, everything I've learned about recording I've learned from Rich, I don't think there's anyone better. And Big Al's approach to arranging, performance, and production was truly illuminating. We also had a lot of laughs in the studio, more than I can remember on any sessions I've ever done." - David Barrett, January 10, 2011
"Alex brought so much to the table at every stage of the process. When he first offered to produce, I gave him a bunch of demos that had layers and layers of guitar parts that sounded good, but he said, 'Look, you're going to need to be able to play this material in the trio setting, so we're going to have to edit stuff down to what's most important.' ... The funny thing is, it wasn't just about the logistics of the format. As soon as I started writing with the trio in mind, the material got way better and the arrangements just came together, which is exactly what Alex said would happen. Another thing he's a master at is knowing how to take an otherwise pedestrian-sounding riff and change one little element - maybe the key or the time signature - to give it an extraordinary quality. A wonderful example of this is the end of 'Great Eastern Sun'. The last section was originally going to be based on the same riff as a previous section, but Alex suggested we change the time signature by adding bars of 5/8 in certain places, and then he had us put the riff in a minor key. Before long, the song had evolved into what I believe is the best track on the record. Also, at the end of 'Sonar' there's this abrupt key change and solo, suggested by Alex, that wasn't on the original demo. Aside from his input on arrangements, Alex also had a big influence on how I tracked my parts. In the past, I had always tended to record at low volumes and tried to cut out noise, but he encouraged me to turn things up - sometimes to the point of feeding back in the studio monitors like on 'Hollowbody' - and it really freed me psychologically to be a little more in the moment." - David Barrett, Guitar Player, August 2013