Rush: The Studio Albums 1989-2007
---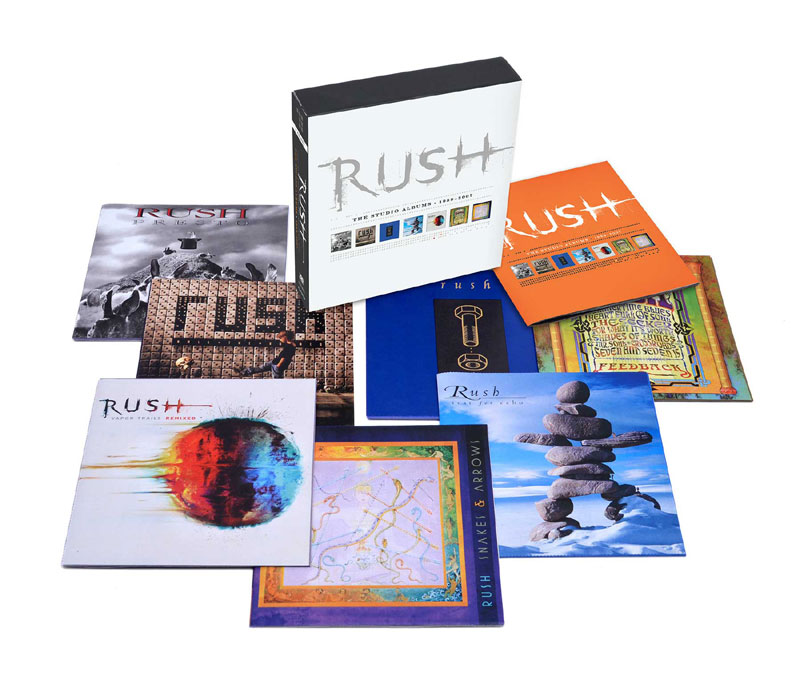 Contents
Presto
Roll The Bones
Counterparts
Test for Echo
Vapor Trails Remixed
Feedback
Snakes & Arrows
---
Linernotes
This Collection © 2013 Rhino Entertainment Company, a Warner Music Group Company, for the U.S. adnd WEA International Inc. for the world outside the U.S. © 2013 Anthem Entertainment.
September 30, 2013
---
Notes:
This boxed set includes a booklet containing only the lyrics to all tracks, but no additional linernotes or remastering credits are listed.
Released the same day as Vapor Trails Remixed.