Rush Tributes and Samplings
---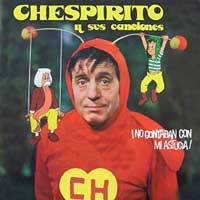 "Los Astronautas" by Mexican star Chespirito on Chespirito y sus Canciones, 1976
Released the same year as 2112, this song opens with the beginning of 2112 Overture. The inspiration for The Simpsons character "the Bumblebee Man", Roberto Gomez Bolanos (aka Chespirito) is a Mexican writer, actor, comedian, and songwriter who is popular throughout Latin America.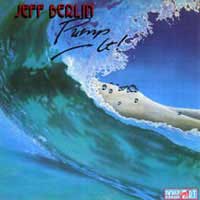 "All the Greats" by Jeff Berlin from Pump It!, 1986
"Dedicated to Neil Peart, Alex Lifeson & Geddy Lee". Neil performed on Jeff's previous album, Champion. Geddy has been quoted in saying Jeff is the "greatest bassist in the world", and has cited Jeff as an influence.
"I had a visit from Jeff Berlin, who's a friend, on the tour and I had the opportunity to watch him goofing around backstage with a bass, and was just amazed at his knowledge of bass chords. That's something I had never really exploited in my playing, so he inspired me to play around more with it. He probably doesn't know it, and would be embarrassed to hear it. I ended up using bass chords on 'Force Ten' and 'Turn The Page'. Not so much in the sense of strumming them as using my thumb more, almost like a fingerpicking style of playing, which is something that I'm still working on. Just plucking with my thumb and going back and forth between the thumb and the first two fingers and pulling. Almost like a snapping technique. It's opened up a bit more range for me. There's more melodic possibilities and rhythmic possibilities too, which is an important role for the bass player. If you can establish not only a melody but a rhythmic feel, that's an extra tool." - Geddy Lee, Bass Player, Nov/Dec 1988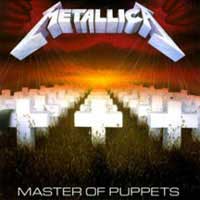 "Welcome Home (Sanitarium)" by Metallica from Master of Puppets, February 24, 1986
This track contains a tribute to "Tom Sawyer" at 4:06 - 4:21 and at 4:43; Rush is also thanked in the albums' credits.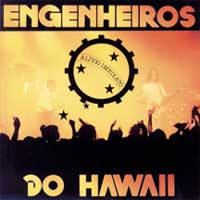 "Longe Demais Das Capitais" (Too Far From the Capitals) (live) by Brazilian band Engenheiros do Hawaii on Alivio Imediato, 1989
Contains a short tribute to "Tom Sawyer" at 4:49.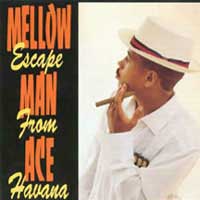 "Hip Hop Creature" by Cuban rapper Mellow Man Ace on Escape From Havana (cd, iTunes), August 29, 1989
Includes sampling of "Tom Sawyer" throughout.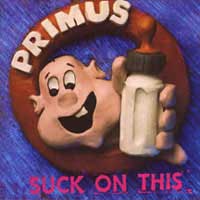 "John The Fisherman" (live with "YYZ" intro) by Primus on Suck On This, November 1989, and They Can't All Be Zingers: Best of Primus, October 17, 2006
The first eight seconds of "John The Fisherman", including the "YYZ" intro, are also used to begin the followup album, Frizzle Fry, seemingly to make it seem as if the wrong album were being played. Known to be Rush fans, Primus toured with Rush on the Roll the Bones and Counterparts tours, and bass player Les Claypool also performed on "The Big Dance" on Alex Lifeson's solo project, Victor. For their 2000 Antipop tour they sold a concert t-shirt with artwork similar to the 2112 cover. Alex Lifeson appeared on their Animals Should Not Try to Act Like People DVD, interviewing the band as "Big Al", wearing black rimmed glasses and fake crooked teeth (the DVD also includes a photo of Les Claypool and Geddy Lee fishing, and a scene backstage where Les shows the camera his Geddy Lee autographed bass). Their third DVD, Blame It On The Fish, includes a 30-min. mockumentary set in 2065, where a 102 year-old Les Claypool reminisces about the band, and mentions Rush and/or Geddy lee on three separate occasions.
"Primus toured with Rush on their Roll the Bones tour. They're the one band that we're all fans of, and Alex is way up there on my personal list of important guitar players. It's him and Eddie Van Halen probably. I was always really into the Moving Pictures album and I love "The Trees" with that classical intro. That's what's great about Alex - he's so well rounded. He plays innovative chords, incredible melodies, and solos that just stick in your head. He combines all that with a great tone and an amazing use of effects - I mean there's no way you can improve that." - Larry LaLonde, Guitar Player, September 2007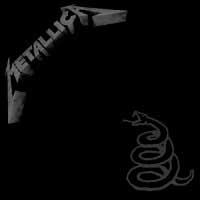 "Holier Than Thou" by Metallic from Metallica (aka "the Black Album"), August 26, 1991
This track includes a nod to "Witch Hunt", with the lyrics "Point the finger, slow to understand, arrogance and ignorance go hand in hand".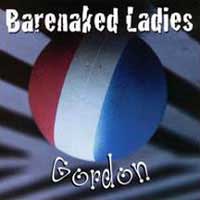 "Grade 9" by the Barenaked Ladies on Gordon, July 28, 1992
Includes tributes to "Tom Sawyer" and "The Spirit of Radio" at 1:57 and 2:32, respectively.

Known to be Rush fans, "BNL" has been known to perform Rush covers live, and during their 2001 tour, drummer Tyler Stewart used a caricature of Rush's Star Man on his bass drum. See also Snacktime.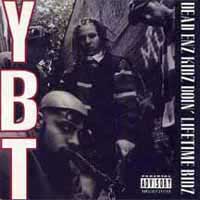 "Time To Make The Donutz" by white rappers YBT (Young Black Teenagers) on Dead Enz Kidz Doin' Lifetime Bidz, January 19, 1993
Includes sampling of "Tom Sawyer" throughout.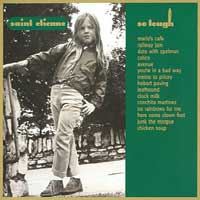 "Conchita Martinez" by indie-dance group Saint Etienne on So Tough, March 9, 1993
Includes sampling of "The Spirit of Radio" throughout.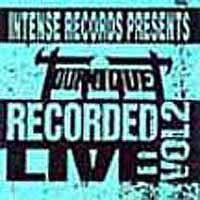 "Phantom Limb" by Christian Metal band Tourniquet on Intense Live Series Vol. 2, 1993
The intro includes a riff of "The Spirit of Radio".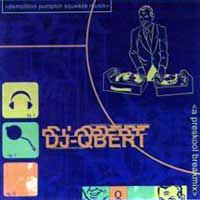 Demolition Pumpkin Squeeze Musik by DJ Q-Bert, 1994
DJ Q-Bert sampled "Tom Sawyer" in the first part of a nearly 10 minute track on this mix tape (later released on CD), which is called "legendary" among turntabilists. In 1995, DJ Q-Bert formed Invisibl Skratch Piklz along with Short-Kut and Mix-Master Mike (who would eventually join the Beastie Boys in 1998, and perform a similar mix during their 1998 tour).
"Crush Kill Destroy" by The Ultramagnetic MC's on The Basement Tapes 1984-1990, May 17, 1995
Includes sampling of "Tom Sawyer" throughout.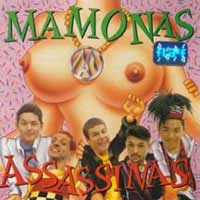 "Bois Don't Cry" by Brazil's Mamonas Assassinas on their eponymous debut album, June 23, 1995
This song includes a brief, almost imperceptible tribute to Rush at 2:10. The tribute was confirmed as a bit of "Tom Sawyer" when the bassist sang "a modern day warrior..." at that point during a Brazilian television appearance. Dream Theater fans will also recognize a tribute to "The Mirror" at 1:24 (not to mention the closing notes taken from "Close Encounters of the Third Kind"!). This humorous (see album cover) rock band was very popular in Brazil, yet only released their debut album before the entire group died tragically when their plane crashed into a mountain in São Paulo after a concert in 1996.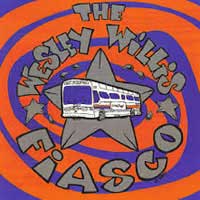 "The Bar Is Closed" by The Wesley Willis Fiasco on Spookydisharmoniousconflicthellride, 1996
Includes sampling of "Tom Sawyer" throughout.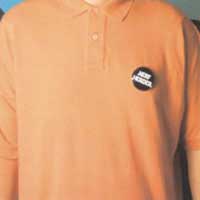 "Golfshirt" by Nerf Herder from Nerf Herder (cd/iTunes), December 2, 1996
Includes the lyric "I'm not the one who was an old time punk rocker, I was listening to Rush...". See also My E.P. and Rockingham.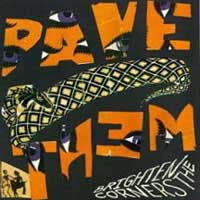 "Stereo" by lo-fi indie group Pavement on Brighten The Corners (cd/ iTunes), February 11, 1997, and Quarantine The Past: The Best Of Pavement, March 9, 2010
Contains the lyric "What about the voice of Geddy Lee? How did it get so high? I wonder if he speaks like an ordinary guy".
"I thought it was fantastic! I thought it was hilarious! I love it, I'm glad they did it. It's totally cool." - Geddy Lee, Radio.com, November 12, 2013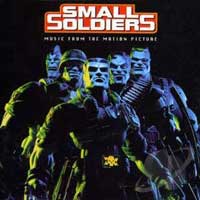 "Tom Sawyer" remix by DJ Z-Trip on the Small Soldiers soundtrack, July 7, 1998 and DJ Z-Trip All Pro soundtrack compilation, July 31, 2007
A promo CD was also released containing an "Alternative Punchit Scratchit Remix" and a "Rock Slamfist Remix".

"I thought it was kind of unique, you don't hear Rush music on many major releases [laughs]... so i thought it was kinda cool, a hip hop version is so different, it was kind of fun." - Alex Lifeson, Big O, October 1998

"I thought the remix of 'Tom Sawyer' was great, and a few stations have even been playing this lately. What pissed me off was that some of our fans were calling up these stations and denouncing the newer version and demanding it not be played." - Geddy Lee (source unknown)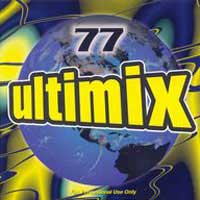 "Do You Wanna Get Rocked" classic rock DJ mix on Ultimix #77, 1999
This 16-minute DJ medley mix of classic rock studio releases includes "Tom Sawyer" from 2:02-2:36.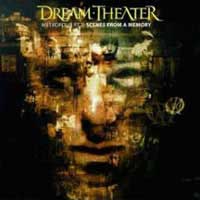 "The Dance Of Eternity" by Dream Theater on Metropolis Part 2: Scenes from a Memory, October 26, 1999
This song includes the closing notes of "Freewill" beginning at 5:56 through the end, as confirmed by the band during the audio commentary of their Metropolis 2000: Scenes From New York DVD (which was followed by John Petrucci yelling "Take Off!"). For Rush references in additional Dream Theater releases, see "Tears" (1996), "Trial Of Tears" (live, 2008), "A Nightmare To Remember" (2009), and "The Looking Glass" (2013).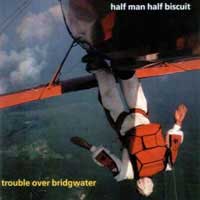 "Irk The Purists" by Half Man Half Biscuit on Trouble Over Bridgwater, May 23, 2000
The singer lists all his favorite bands and albums which "irk the purists", and opens with the lyrics "Give me Love, give me Can, give me Meatloaf, give me Rush, give me Marquee Moon..."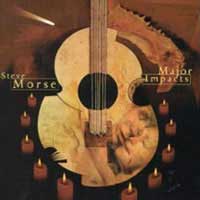 "TruthOla" by Steve Morse on Major Impacts (cd/iTunes), July 1, 2000
Credited to the influences of Jeff Beck, Eric Johnson & Alex Lifeson.
"...this tune actually is the influence of both Beck and Eric Johnson mixed together. However, the intro has a definite Alex Lifeson approach, with the suspended chord arpeggiated and the ninth added. I got to hear Alex play in concert for a number of weeks when my group opened for Rush, and I always liked his tasteful chord voicings. After I heard Alex and Rik Emmett, I thought there must be something special in the Canadian water." - Major Impacts linernotes.
"The Steve Morse Band was on the Power Windows tour, and it is a highlight of my career. I remember Alex as being one of the most relaxed and cordial rock stars I'd ever met. I loved the way he used big chord voicings with open strings included to make a broad backdrop for the tunes. Some of his voicings have become classics of the electric guitar-like his chords in 'Limelight.' Everything about that tour was great. Rush is one of the most original, honestly hard-working, solid-as-a-rock bands. Bands like Rush and Dream Theater are the role models that show bands can exist by constantly pleasing their devoted fan base with great music. Thanks, Alex, Geddy, and Neil!" - Steve Morse Guitar Player, September 2007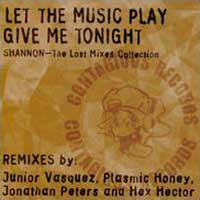 "Let The Music Play - Plasmic Honey 2000 AD Remix" by Shannon on Let The Music Play: Give Me Tonight cd single, August 20, 2000
Clocking in at over 9 minutes, the first minute of this remix of the 80's dance tune samples the opening keyboards of "2112".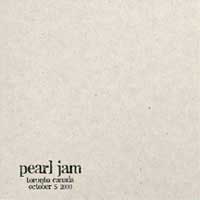 "Wishlist" (live) by Pearl Jam on Live in Toronto, recorded October 5, 2000
Geddy was in attendance when Eddie Vedder changed the lyrics of the song from "I wish I was as fortunate, as fortunate as me" to "I wish I was fortunate, as fortunate as Geddy Lee".
"I went to that show cause I hadn't seen Matt [Cameron] since we finished [My Favorite Headache], and I met some of those guys when we were in Seattle doing the record, so it was nice. I'd never seen Pearl Jam live, they're a terrific band live...so they wanted to embarrass me anyway they could, so they did that. I don't know how many people picked up on it, certainly there was a cross-section of people that definitely picked up on it, so there was a definite buzz in the room at the time." - Geddy Lee, WMMR Interview, December 18, 2000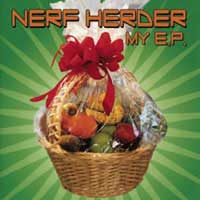 "High School" by Nerf Herder from My E.P., July 3, 2001
The singer laments things he wishes he knew in high school, including "nobody ever got laid, cuz they were wearin' a Rush t-shirt". See also Nerf Herder and Rockingham.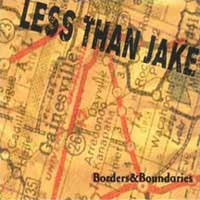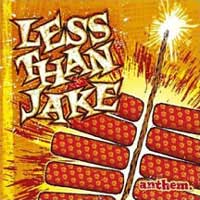 "Look What Happened" by Less Than Jake on Borders & Boundaries, October 24, 2000, rerecorded for Anthem, May 3, 2003
Contains a short tribute to "Tom Sawyer" between 0:27 and 0:44, and again at 3:20.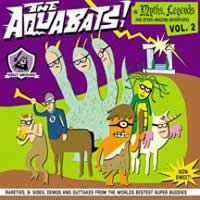 "Pool Party" by the humorous-ska band Aquabats on Myths, Legends, And Other Amazing Adventures, Volume 2, November 28, 2000
This song includes a brief tribute to "Tom Sawyer" at 3:03.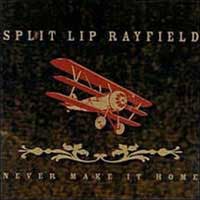 "Kiss Of Death" by bluegrass band Split Lip Rayfield on Never Make It Home, February 20, 2001
In this song where the singer laments buying a car that lasts only two months, he sings "and even though Rush sounded good on the stereo, I had killed that car."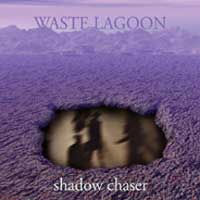 "Lagoona Strangiato" by Norwegian progressive rock band Waste Lagoon on Shadow Chaser, May 22, 2001
With an intro similar to the intro to "YYZ", this is an original instrumental with a title which is obviously a play on words with the band's name and "La Villa Strangiato".
"Our tribute to our favourite band 'Rush' that probably have influenced us the most over the years." - Waste Lagoon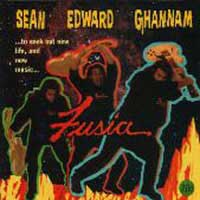 "Starfleet Patrol" by Sean Edward Ghannam on Fusia, 2001
Performed "in the style of Alex Lifeson's work with the band Rush", "Starfleet Patrol" is an instrumental tribute to Rush by Ghannam, who was a member of the progressive rock group Sonic Playground, as well as the Rush tribute band Toronto Airport.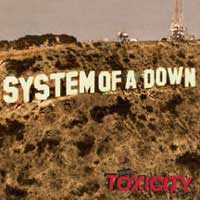 "Prison Song" by metal band System of a Down on Toxicity, September 4, 2001
Some Rush fans believe the closing notes of this song intentionally replicate the close of "2112: The Temples of Syrinx", as this pro-drug song purports that the government wants to make the world a prison...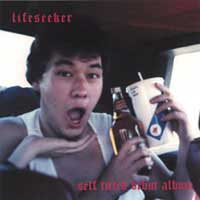 "Gone Guru", by alternative rap band Lifeseeker on their eponymous debut album, July 23, 2002
Includes a sample of the main guitar riff from "A Passage to Bangkok" beginning at 1:07. The song is also heard in the video game Dead Rising.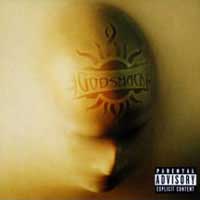 "Serenity" by Godsmack on Faceless (cd/iTunes), April 8, 2003, and Good Times, Bad Times: 10 Years of Godsmack, December 4, 2007
"The song ['Serenity'] was inspired by a book I read by Neil Peart, Ghost Rider: Travels On The Healing Road, and it's about the tragedies he went through. The poor guy lost his wife and kid within a 10-month period, his dog died, and then his best friend went to prison for dealing weed when he was supposed to go out with him and ride his motorcycle to just clear his head and help comfort him. He had been through so much, he just got on his motorcycle, and within 14 months drove 55,000 miles - from Canada to Alaska, to America, to Belize, Mexico, back to Canada — and basically journaled out this thing about how he tried to heal himself and not put a noose around his neck. It's just an amazing book, and the meaning I got out of it was so inspirational, because I'm thinking, 'God, if a guy can get through that kind of @#%$, why should I @#%$ about anything?' That's pretty heavy duty. So I got this beautiful song, and the cool part to the story is, I got to meet Neil Peart and hand him this song and ask him to play drums on it. Though he had to decline because they were touring and stuff, he wrote me back a letter and signed my book, wished me the best of luck, and kind of gave me his approval on the song, because I was really nervous about it. For one, he's one of my drum heroes, and for two, I didn't want him to feel like I was prying into his life on such a sensitive subject." - Godsmack vocalist Sully Erna, Metal Edge, March 2003
"Being able to meet Neil Peart a couple of times, that was, for me... I didn't need to meet anyone else after that. As much as I love the Steven Tylers and the Joe Perrys and the James Hetfields, Neil Peart... that guy changed my life as a musician. I quit school because of RUSH... Other than that, it was, like, really, that's all I did - I studied RUSH. I sat home and strapped on headphones and played Moving Pictures and Exit... Stage Left and Signals and all these great albums." - Blabbermouth.com, October 17, 2016
Godsmack founder Sully Erna is also an accomplished celebrity poker player. He wore a Snakes & Arrows tour tshirt during the 2007 World Series Of Poker televised on ESPN.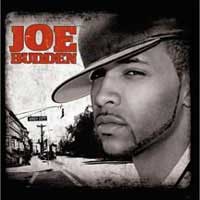 "Intro" by rapper Joe Budden on Joe Budden, June 10, 2003
Though unrecognizable, as credited in the linernotes: "'Intro' contains a sample of 'Lock and Key' written by Geddy Lee, Alex Lifeson, Neil Peart...Performed by Rush."
"2113" by emo-progressive band Coheed and Cambria, hidden track on In Keeping Secrets of Silent Earth: 3, October 7, 2003
"2113" is reportedly an homage to the band's influences. Sometimes described as Metallica meets Rush, Coheed and Cambria are ironically often reviled by some Rush fans due to the singer's voice, which critics have described as "Geddy Lee meets Michael Jackson"!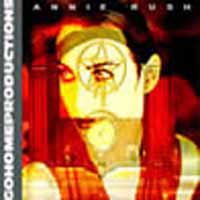 "Annie Rush" by Go Home Productions, 2004
A DJ mash-up of Annie Lennox's "Little Bird" with Rush's "The Spirit Of Radio", Go Home Productions also released "Annie's Stoned Rush", a mash-up of Annie Lennox's "Little Bird", The Rolling Stone's "Satisfaction" and Rush's "The Spirit Of Radio":
"Must admit I'm still pleasantly surprised by the reactions to this. More emails than I care to mention after making it available through the mailing list. It's Annie Lennox 'Little Bird' drunkenly thrown at Rush's 'Spirit Of Radio'. For some stupid reason both tracks work really well together. The version I play out starts with the Rolling Stones 'Satisfaction' then morphs into Rush halfway through." Mark Vidler, Go Home Productions, May 2004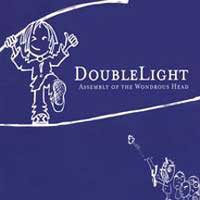 "DoubleLight (for Neil Peart)" by DoubleLight on Assembly of the Wondrous Head, July 13, 2004
A tribute to Neil Peart after his family tragedies of 1996/1997, the performer (Doubleight) was the person who held the "Free Alex" sign at Alex's release following his arrest at the Ritz-Carlton in Naples.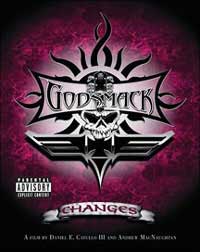 "Batalla De Los Tambores" by Godsmack on Changes, September 14, 2004
This live "drum battle" includes short samples of both "YYZ" and "Tom Sawyer"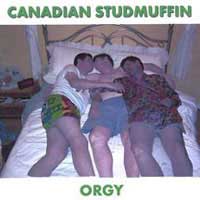 "Me You And Geddy Lee" by comedian Canadian Studmuffin on Orgy, October 26, 2004
This song tells the fictitious story of a jealous boyfriend whose date was taken backstage by Geddy Lee.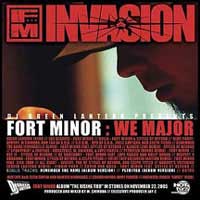 "All Night" by Fort Minor on We Major, 2005
Includes sampling of "Tom Sawyer" throughout. Fort Minor is a solo project by Linkin Park's Mike Shinoda.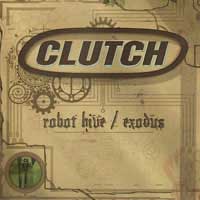 "10001110101" by Clutch on Robot Hive/Exodus (cd/iTunes), June 21, 2005
While the title of this song is similar to a lyric from "The Body Electric", this song include an obvious Rush tribute in the chorus:
Man alive the jive and lyrics, radioactive, don't come near it
Temple of Syrinx having the bake sale of the year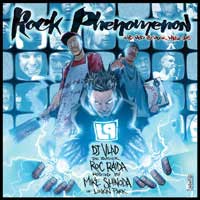 "One Day at a Time vs. Tom Sawyer" mixtape by Dj Vlad and Roc Raida on Rock Phenomenon, March 27, 2006
Includes sampling of "Tom Sawyer" throughout.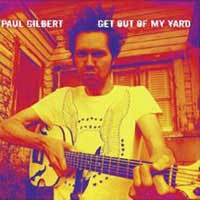 "Hurry Up" by Paul Gilbert on Get Out Of My Yard, July 17, 2006
"'Hurry Up' means Rush!" Gilbert was the guitarist for the band Mr. Big, who opened for Rush on the Presto tour; he was known for playing his guitar with a power drill. Gilbert also collaborated with Mike Portnoy and others for Cygnus And The Sea Monsters - One Night In Chicago.
"My first big arena rock tour was when Mr. Big supported Rush on their Presto tour. One of the best memories of my life is running up and down the stairs of the arena every day while Rush was doing their soundcheck. I felt truly lucky. Some people jog to a Walkman. I could jog to Rush live every day! I love Alex's guitar playing so much. I spent countless hours playing along with Hemispheres, Moving Pictures, and 2112 when I was a teenager. I love his shimmering chords, his giant single-note riffs, and his memorable and air-guitar-inspiring solos. Plus, he had an awesome perm, giant bell bottoms, and a kimono. Damn! My favorite rock instrumental songs are by Rush. When I began to write my own instrumental record, I used late-'70s Rush music as my sonic template. The song 'Hurry Up' was the result. Actually, 'Hurry Up' means Rush!" - Paul Gilbert, Guitar Player, September 2007
"The first arena tour we did was opening up for Rush, who were huge musical heroes of mine. I remember the first day I showed up at the arena; I was led into the catering room where everybody was eating, and Geddy Lee was sitting there eating lunch. I had told myself beforehand just be cool around those guys. Don't freak out or anything. But I couldn't help myself. I ran up to Geddy and said. 'You're the greatest man. I love you guys.' I immediately felt embarrassed." - Paul Gilbert, BossUS.com, 2007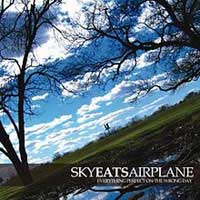 "She is Just a Glitch" by electronicore band Sky Eats Airplane on Everything Perfect on the Wrong Day, August 6, 2006
Opens with a sample of the opening acoustic guitar riff from "Closer to the Heart."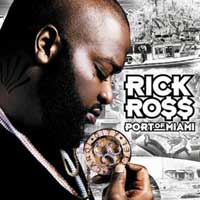 "Street Life" by hip hop artist Rick Ross on Port of Miami, August 8, 2006
Includes sampling of the keyboards from "Afterimage" throughout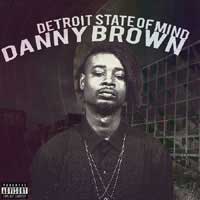 "Mean Mean Pride" by rapper Danny Brown on the mixtape Detroit State of Mind, August 30, 2007
This song opens with the opening drums from "Lakeside Park", and then includes a sampling of "Tom Sawyer" throughout.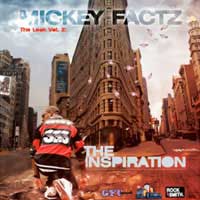 "The Rush" by rapper Mickey Factz on The Leak Vol.2: The Inspiration mixtape, August 27, 2008
Includes a sample of the keyboard interlude of "YYZ" throughout.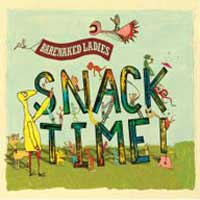 "Here Come The Geese" on Snacktime, May 6, 2008
This track subtly quotes "Subdivisions" by including "in the high school halls, in the shopping malls" when listing all the places one can find migratory geese. In addition, the title track includes guest appearances from multiple celebrities including Geddy Lee, who is heard saying "I'm Geddy, and my favorite snack is Barbecue Potato Chips".

Known to be Rush fans, "BNL" has been known to perform Rush covers live, and during their 2001 tour, drummer Tyler Stewart used a caricature of Rush's Star Man on his bass drum. See also Gordon.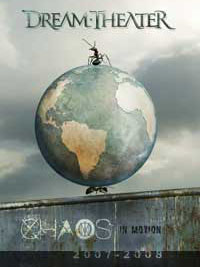 "Trial Of Tears" (live) by Dream Theater on Chaos In Motion, September 30, 2008
The closing medley of this live DVD begins with the opening to "Xanadu". For Rush references in additional Dream Theater releases, see "Tears" (1996), "Trial Of Tears" (live, 2008), "A Nightmare To Remember" (2009), and "The Looking Glass" (2013).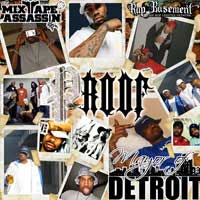 "Cali Trip" by rapper Proof on the Mayor of Detroit mixtape album, October 3, 2008
Includes a sample of the intro of "Xanadu".
"Shreveport" by alternative country band the Gourds on Haymaker!, January 6, 2009
"Shreveport" includes the lyric "Midnight drive down on Jewella Road ... Looks like it's gonna be just me and Geddy Lee tonight".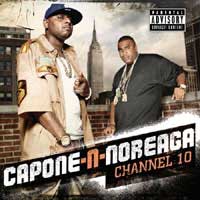 "Bring It Here" by rappers Capone-N-Noreaga on Channel 10 (cd/iTunes), March 17, 2009
Includes sampling of "Tom Sawyer" throughout.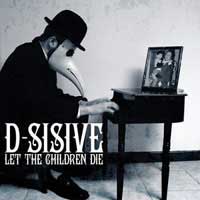 "The Superbowl Is Over" by rapper D-sisive on Let The Children Die, May 5, 2009
Includes a sample of the spoken intro from "The Necromancer".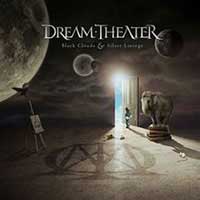 "A Nightmare To Remember" and "The Count of Tuscany" by Dream Theater on Black Clouds & Silver Linings, June 23, 2009
"'The Count Of Tuscany' indicates a big-time Rush influence. They have always had the ability to write majestic-sounding music, very royal and uplifting." - John Petrucci, Guitar World, October 2009
The song also contains the lyric "the air is thick and still," likely a nod to "Witch Hunt". For Rush references in additional Dream Theater releases, see "Tears" (1996), "Trial Of Tears" (live, 2008), "A Nightmare To Remember" (2009), and "The Looking Glass" (2013).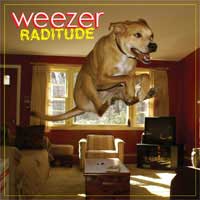 "In The Mall" by Weezer on Raditude, November 3, 2009
The keyboard solo includes a brief tribute to Rush's "Tom Sawyer" from 1:55-2:10. Weezer drummer Patrick Wilson is a Rush fan; here is a video of Patrick attempting the "Tom Sawyer" drum solo. - MTV.com, June 2, 2008.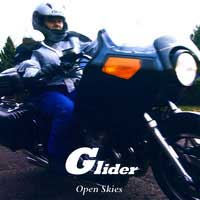 "Time Flies On" by rock duo Glider on Open Skies, January 19, 2010
This song includes a tribute to the song "Armor And Sword", as a father tells of teaching his children "The truths of this world that we all share, and of the Snakes and Arrows we must take care."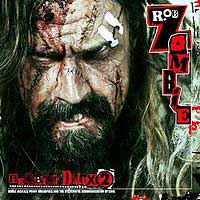 "Werewolf, Baby!" by Rob Zombie on Hellbilly Deluxe 2 (cd/itunes), February 2, 2010
This song includes a tribute to Rush's "La Villa Strangiato".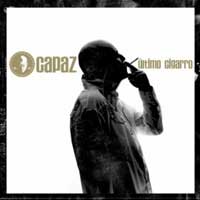 "Fright Night" by Capaz on Ultimo Cigarro, November 10, 2010
This song includes a sample of Rush's "A Passage To Bangkok" throughout.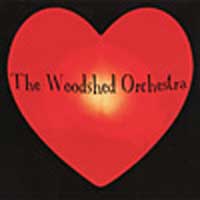 "Geddy Lee" by the Woodshed Orchestra on their eponymous debut album, May 1, 2011
By former Rheostatics' member Dave Clark and his band The Woodshed Orchestra, this is an epic song praising "Geddy Lee" as a Canadian National Treasure (who plays bass in the greatest rock band ever!). Check out the video here.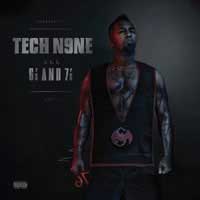 "Rock & Roll Nigga" by rapper Tech N9ne, an exclusive digital bonus track on the Best Buy edition of All 6's And 7's, June 7, 2011
Rapper Tech N9ne gives praise to many classic and hard rock bands in this song including "to ease the pain I listened to Geddy, Alex and Neil Peart." (which he rhymes with squirt). Click here for a sample.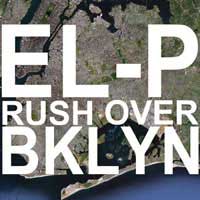 "Rush Over Brooklyn" by rapper MC El-P, October 27, 2011
MC El-P remixed his "Drones Over BKLYN" using a sample of "Tom Sawyer" and released it as "Rush Over Brooklyn" to raise money for a veteran turntablist battling liver disease.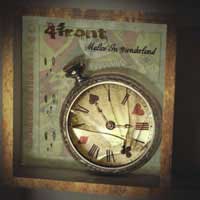 "Many Places in a Rush" by instrumental progressive rock band 4front on Malice In Wonderland, March 1, 2012
The album includes the song "Many Places in a Rush", a tribute to Rush, and features album art designed by Rush's long time art designer Hugh Syme. Both 4front's drummer Joe Bergamini and guitarist/keyboardist Zak Rizvi were with the popular New York based rush tribute band "Power Windows" for 11 years. In addition, Joe is senior drum editor with Hudson Music and co-producer of Neil Peart's Taking Center Stage DVD, who appeared with him in it as interviewer.
"Grace Under Pressure" by instrumental progressive rock band Points North on Road Less Traveled, March 13, 2012
"The track 'Grace Under Pressure' (originally titled 'Blue Zone B') is a prime example of the band's ability to time travel while (musically speaking) keeping one foot in the present. 'Hearing Rush's Moving Pictures, from 1981, was a turning point for me,' says Barnett. The song reimagines Alex Lifeson's 1980s guitar style as a 21st Century invention (think Rush's 'Red Sector A' with a post-Cold War twist). 'The mid-period Alex Lifeson style is where he really focused on chord textures and inner voicings,' says Barnett, who picked up the violin at age five and switched to guitar in his early teens. 'It's not something you hear that often in an instrumental song, because so often those types of songs are about the lead line. In our song the bass is carrying the melody and root notes.'" - Magna Carta Records
"The Looking Glass" by Dream Theater on Dream Theater, September 23, 2013
"The song is definitely a tip of the hat to RUSH. We're such fans - they've been a huge influence on us, and we continue to admire and look up to them. One of the great things about them is how they write really uplifting songs with positive messages, but they always sound cool. It's really interesting. 'The Spirit Of Radio', 'Limelight' - those are big, big songs with big arena-rock riffs in a major key. Even 'Free Will' has that. The songs aren't dark, but they're tough. It's really hard to write something that can cut both ways like that, but that was my goal. 'The Looking Glass' has a few different stylistic changes: There's the RUSH arena-rock major riff, but the verses are tricky as far as time signatures, and the style is a little darker. The pre-choruses are very pretty and flowing - they're in half-time - and the choruses open up and get really hooky. From verse to pre-chorus to chorus to riff, you've got a lot of musical styles, and that helps to keep things interesting." - John Petrucci (guitarist), Music Radar, September 12, 2013
For Rush references in additional Dream Theater releases, see "Tears" (1996), "Trial Of Tears" (live, 2008), "A Nightmare To Remember" (2009), and "The Looking Glass" (2013).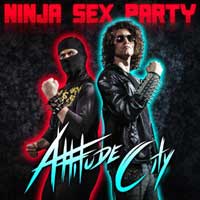 "6969" by comedy band Ninja Sex Party on Attitude City, July 17, 2015
A semi-parody of "2112", this song tells the story of the band heading to "6969" only to find sex has been outlawed. They directly use the line "I know it's most unusual to come before you so...", and one of song's subsections is titled "To Sleep, Perchance to Cream". In addition, the tray insert features a parody of Rush's starman where the star is replaced with a red Star of David (relating to the lead singer's Jewish background, which is often played for humor in their music), but gives credit where credit is due "with love and respect to Hugh Syme and Rush." The official video for the song also features the Counterparts nut & bolt at 3:09, and Rush is thanked the credits.

Ninja Sex Party also covered Rush on their album Under The Covers.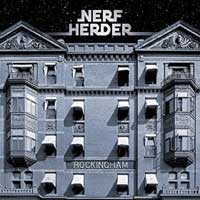 "The Girl Who Listened to Rush" by Nerf Herder on Rockingham, March 11, 2016
As confirmed by the official lyric video Youtube posting, the backing tracks were recorded at New Monkey studios in Van Nuys, through the exact Trident A mixing console used by Rush to record many of their greatest songs. See also Nerf Herder and My E.P..