Rush Takes American Path To Find Stardom In Rock
By Graham Hicks, Brandon Sun, October 23, 1976, transcribed by pwrwindows
---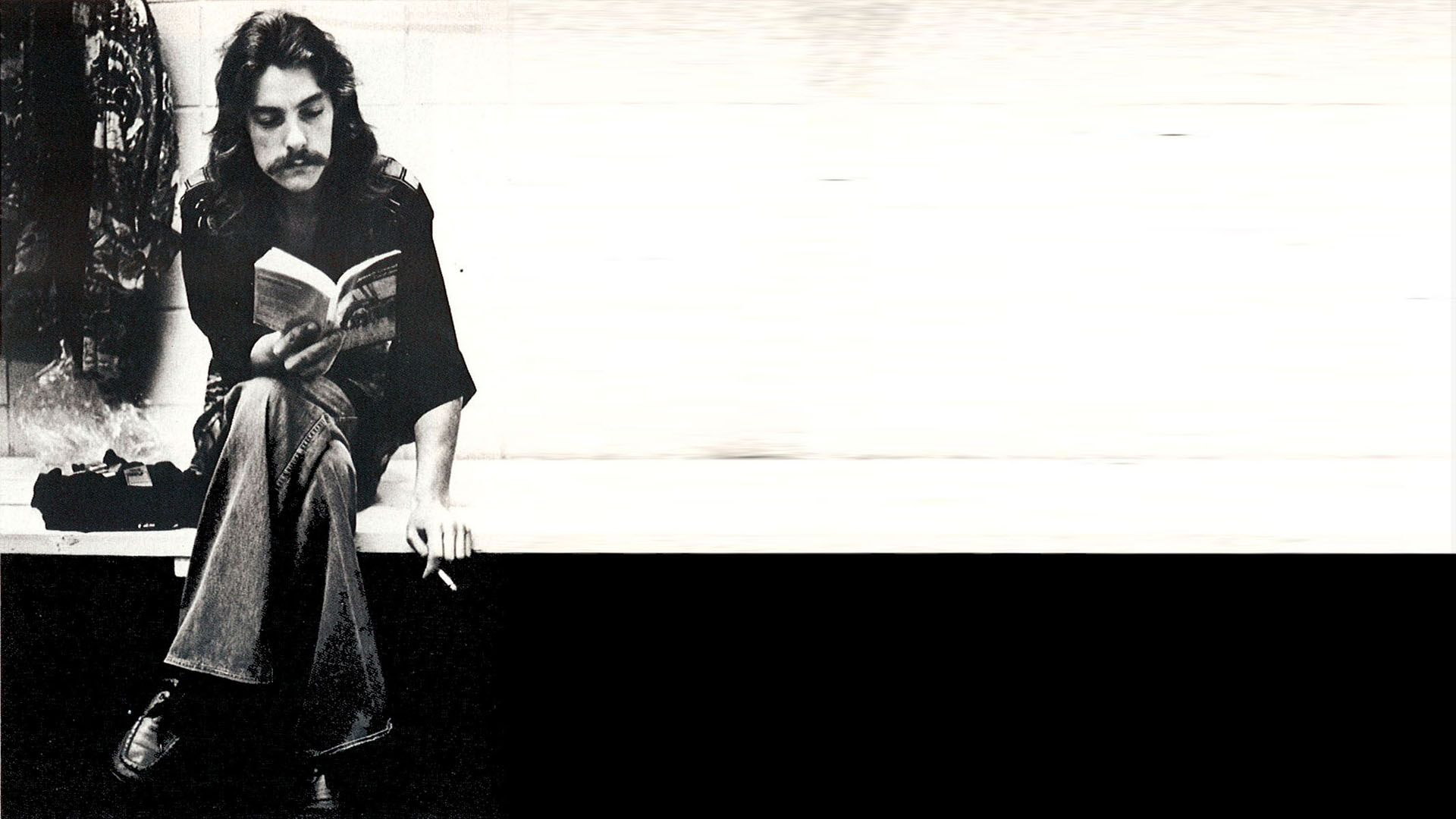 Neil Peart, drummer for Toronto rock band Rush sits in the corner of a cavernous dressing room In Brandon's Keystone Center, usually reserved for visiting Western Canada Hockey League teams.
The long spidery figure is absorbed in a paperback entitled Exxoneration, a fiction story of an attempted takeover of Canada by the United States, written by Canadian nationalist Richard Rohmer.
This is odd.
Odd, because the heavy rock trio has deliberately forsaken Canada in the band's reach for stardom.
Not that the band members (all Canadian) don't like their home and native land. But like fellow Mercury recording artists Bachman Turner Ovedrive, they are looking southward for success.
During the past two years, the band has played almost every major American city, touring seven months of each year.
The effort is paying off. A reader's poll in Circus magazine, a rock music publication aimed at the teenage market, named Rush the second best new band in North America.
Their concept album, 2112, was released in the United States earlier this year. It has sold 300,000 copies. Canadian groups are considered super-successful if they sell 100,000 copies of an album.
On their latest American tour, the band headlined a concert in San Antonio, Tex., drawing 6,500 fans.
The band finally made it to Canada this summer, embarking on an extensive coast to coast tour.
"I guess we're a Canadian band that never really played Canada before," said lead singer and bassist Geddy Lee. "We played in most of the United States before we went east of Ottawa or west of Sudbury." (The band did a brief tour last year, as a warmup act for Scottish rock hand Nazareth-touching down in major Canadian cities.)
"We're proud of Canada," says Peart. "But nationalism has tenuous bounds. It has to be kept in balance."
The tour, Lee says, is to "find out what the band means in Canada." On the homestretch of the tour through the west, the band isn't overly excited with the country. They did enjoy playing in the old stomping grounds of Toronto, southern Ontario, Sudbury and Winnipeg.
The Maritimes were a disaster. The audience were there, but Lee says there was "a failure to communicate."
"We'll play Halifax and Moncton again, perhaps. But not Sidney, St. John's or Charlottetown-the audiences are primitive."
"The halls in Canada are pits. They're terrible for sound-really, just barns or hockey rinks."
In Ontario, Rush enjoyed three sell-out shows at Toronto's Massey Hall-the the first rock band from Canada to have attracted such audiences.
Lee thinks Canadian audiences are, in general, "more subdued" than their American counterparts. "The teens are geared to a different way of life up here. They're not as attuned to styles and fashions as you find in the States."
Though Rush is being discovered in the United States today, it is by no means a new band. Rush worked the pubs and high school dances on the southern Ontario circuit for five long years. Peart joined Rush two years ago. Geddy Lee and guitarist Alex Lifeson are original Rush members.
"lt was frustrating," Lee recalls. "We were turned down by all the Canadian recording companies. We tried to hitch up on cross-Canada tours with major groups, but were always being told Rush had no commercial potential-that was their favorite phrase."
The band finally made and released its own album.
The break came when fans sent a copy to Cleveland radio station WMMW. A program director liked the sound and gave it air-play as an import item.
That was in July, 1974. Interest in the band was expressed by American recording companies, and Rush signed with Mercury.
"Since then it's been tour, tour, tour. We've played hundreds of American towns supporting whoever we could. We figured Canada would come naturally," Geddy says.
"It's all starting to come together this year. 2112 was given good promotion by Mercury, and the U.S.A. tour was timed perfectly. All our past records (Fly By Night. Caress of Steel) are still selling.
Surprisingly, Rush has never had a hit single, "We don't seem to be a singles band. Mercury first signed us, thinking we'd have a string of hits like Bachman-Turner-Overdrive.
"We had to fight for the thematic idea of 2112 (the album is based on Ayn Rand's novel, Anthem). But since 2112 was released, Mercury's given us a great deal of support.
A new album, a live double set entitled All the World's a Stage has been released in the States, and is expected out in Canada very shortly.
Sales figures for the new album, and a future album to he recorded in England will likely determine whether Rush breaks through into the ranks of super stardom.
No matter what happens, Lee thinks the hand has proved something for Canadian, and more particularly Toronto, musicians. "We've shown musicians from Toronto could go to the U.S. A. and make it-record companies are now aware of that. It's possible to be successful outside of your own back yard."