Rush draws on reading material
By Mike Rogers, Lethbridge Herald, October 29, 1976, transcribed by pwrwindows
---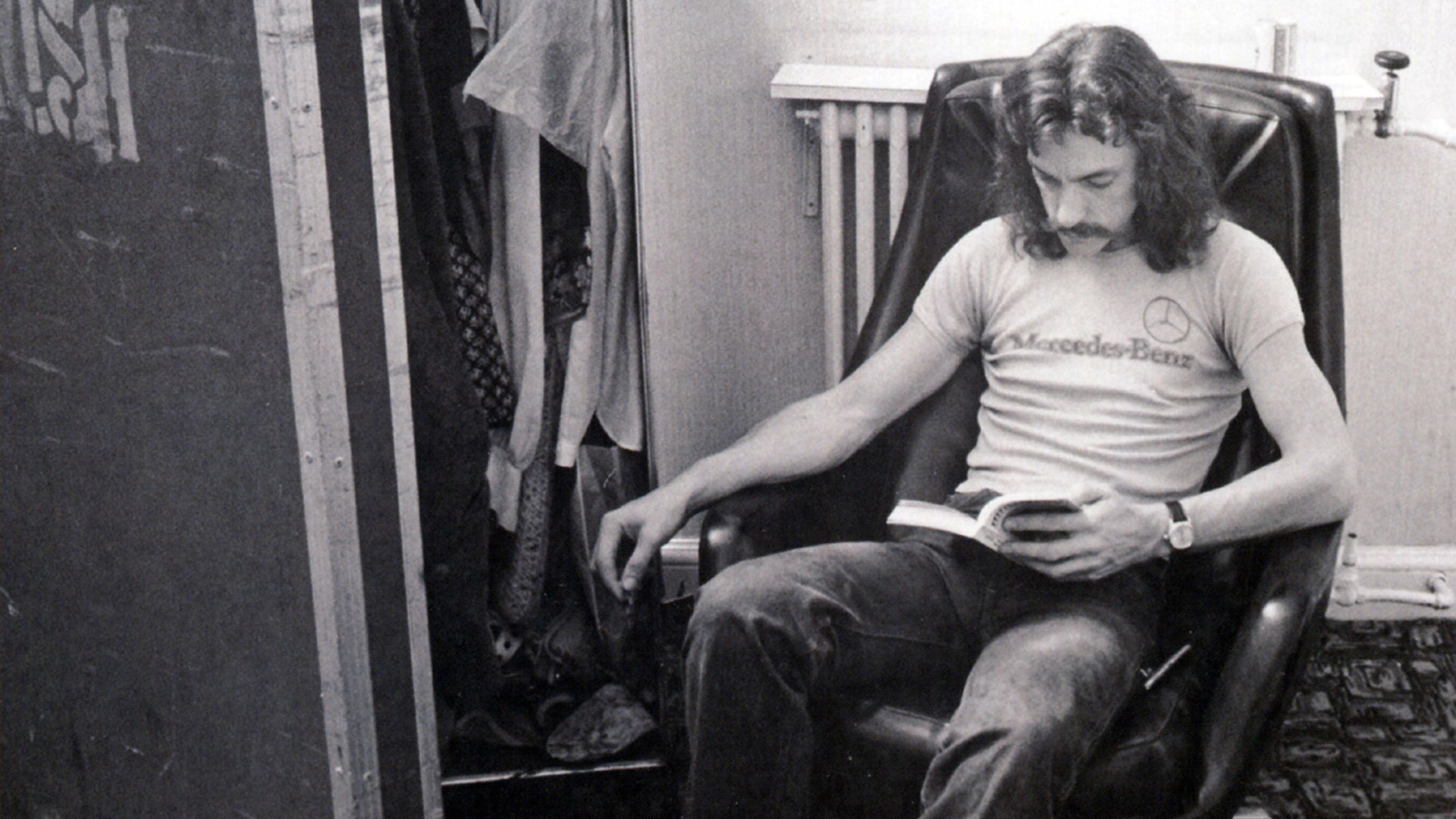 Toronto's Rush is not just another commercial hard rock band and their music may be entertaining but that isn't the only purpose it has.
Some bands are formed purely for entertainment, for fun, for stage shows. Neil Peart, percussionist for Rush believes there has to be more to it than that. The music has to say something.
"I think it has to. We're trying to do something. We feel that we've got to satisfy ourselves first, or we can't hope to satisfy anyone else," says Peart.
"To give the audience something worthwhile, it has to be worthwhile to us," he explains, "so we're not prepared to look for Randy Bachman's lowest common denominator. We don't believe in that at all."
Rush has been together seven years, Peart joining the band about two years ago, in time to work on the Fly By Night album, the group's second production. That album saw a change in their approach, as each member, Alex Lifeson on guitar, Geddy Lee on bass and vocals, and Peart, began experimenting with their music.
"We draw much of our material from books we've read," says Peart. Two of the songs from the Fly By Night album were drawn from Tolkien's Lord Of The Rings books. Those were By-Tor and The Snow Dog and Rivendell.
"From the Caress of Steel album, the song Bastille Day of course comes from Tale of Two Cities. Then it's back to Tolkien with the song The Necromancer," the drummer explains.
Some songs as well, Best I Can, Lakeside Park, and others, come from personal experiences.
"The books I've read sometimes have a direct influence. The source of the idea is so clear I can tell you where the song comes from.
"Sometimes I'll get so caught up in the atmosphere that the author has expressed I'll transfer that atmosphere to something that I write," he says.
But sometimes it's too difficult to say where a song comes from. "Perhaps some small part, a line, a paragraph, leaves an imprint that comes back to me later."
When the Rush trio sits down to formulate a song, they claim no attempt to make it commercially oriented, styled for AM radio.
"We could if we wanted, but we don't. Any song that makes it as a single does it purely on its own merit, not because it was designated to be commercial,
"Our music will always be as good as we can make it," Peart says.