Rush: Sound With A Score To Settle
They've played second fiddle long enough; now they're on their own
By Patrick Harbron, Toronto Globe & Mail, August 23, 1977, transcribed by RushFanForever
---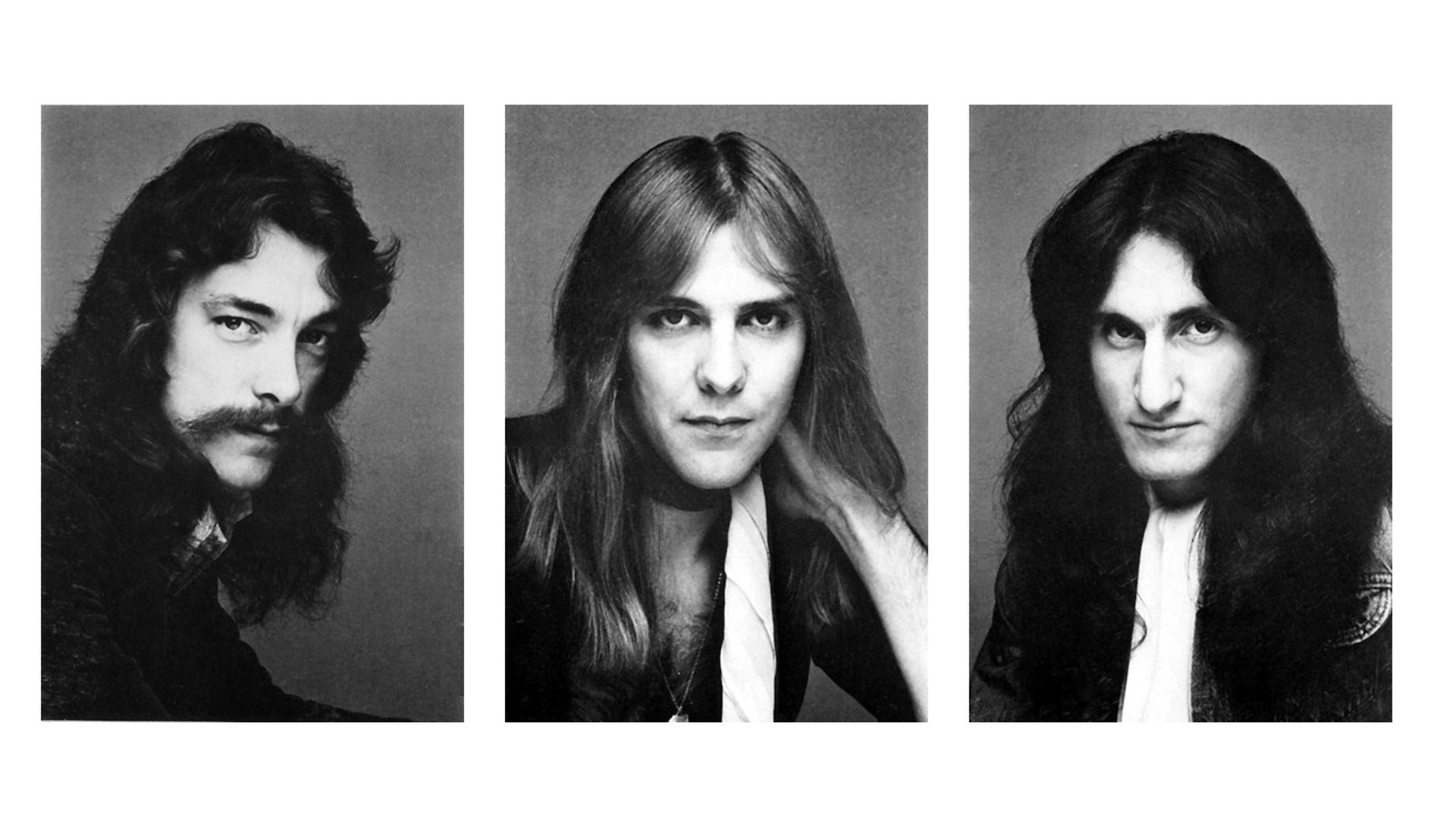 Rush is a rock phenomenon that logically should never have happened ignoring mayor obstacles like limited radio exposure, tight budgets and their Canadian citizenships, Neil Peart, Alex Lifeson and Geddy Lee have stopped playing second fiddle and are making it on their own.
They will have the stage at the CNE Grandstand all to themselves tonight. Soft-spoken, long-haired Peart, the group's drummer, says, "We attach a lot more importance to playing Toronto than say, Minneapolis. Since Toronto is our home, we like to make the shows more of an evet than a concert."
It's been a long road for Rush. Back in 1973, the Canadian music industry was fortifying itself against criticism about Canada's contribution to the world market. Old soldiers like The Guess Who, Lighthouse and The Stampeders were offered as the proof of a thin pudding. A relative newcomer, Bachman Turner Overdrive, did not attempt to outlive its usefulness and has unofficially disbanded. The result, although somewhat by default, is that Rush is now Canada's major rock export.
Even so, the group didn't make it in Canada initially. Canadian record companies, with their 'not tonight, dear, I have a headache' attitude, sent Rush packing, to the United States. Mercury Records in Chicago signed Rush to a long-term recording agreement.
Money, promotional facilities and a tough new management - not bad for three starving musicians from Willowdale. Then the bottom almost fell out when John Rutsey, Rush's original drummer for five years, tendered his walking papers and disappeared into suburbia. From St. Catharines came lanky Neil Peart, two weeks before the group's first American tour.
They toured the midwestern United States as supporting act to mayor American and British groups, and their persistence finally paid off. In the last year or so, four of their five sound-warp recordings have attained gold status in Canada, selling more than 50,000 copies each.
Rush's real forte, though, is the live performance. The trio's show is loud and raucous, coming across like Sensurround with a score to settle. The pacing is precise and straight up front. Selections from their first four albums are churned out back to back and they take full advantage of what have now become obligatory devices in big-budget rockdom: flash bombs, dry ice and huge logos projected on expansive back-drop screens.
"But," says Tom Berry of SRO Productions, the group's management team, and managing director of Rush's personal label, Anthem Records, "we're not looking toward making it a Kiss type show " The intention, he claims, is to lean to subtle stage effects.
Subtle? Here is a band that bears its sound upon the wings of slashing power chords and describes its music as progressive rock, a title that hangs limply in the latter day seventies. But, as much as Rush might appear to be just another rock and roll band that got lucky and louder, a closer look turns up something beyond the power and pyrotechnics.
Onstage, the band members exude raw violence, high stepping and screaming for 90 minutes at a stretch. Offstage, they are as laid-back as Jack Webb. Drummer Peart's interest in science fiction is powerfully reflected in their music, particularly their last album, 2112. Guitarist Lifeson and bass player Lee act as catalysts musically and personally. They are progressing individually as well as musically, they feel. After all, they are no longer a bar band.
Aggressive as they are, there are still several North American markets that stubbornly elude them. Quebec, for instance, is impenetrable; western Canada was unyielding until recently due to AM radio formats which exclude 'progressive rock.' And then there's the difficult nut of New York to crack.
"The FM stations in New York consider themselves sophisticated and don't feel they have to play hard rock if it's not Led Zeppelin," says Berry.
When Rush appears at the CNE (opening a two-month tour of Ontario, western Canada and the States), they will unveil a new stage act and perform material from A Farewell to Kings, their new album, to be released in a week or so. It was recorded at Rockfield Studio in Wales and is described by Berry as "carrying on the moral issues established in 2112, a bidding farewell to kingly virtues." Loosely translated, that means more sci-fi rock and the vivid lyrical imagination of Neil Peart.
"We consider Kings a strong advance from 2112," says Peart, adding, with some apprehension, "We hope we've kept the important elements of other Rush albums."