Toronto's Rush Top Rock Export
By Jim Millican, Winnipeg Free Press, December 7, 1977, transcribed by pwrwindows
---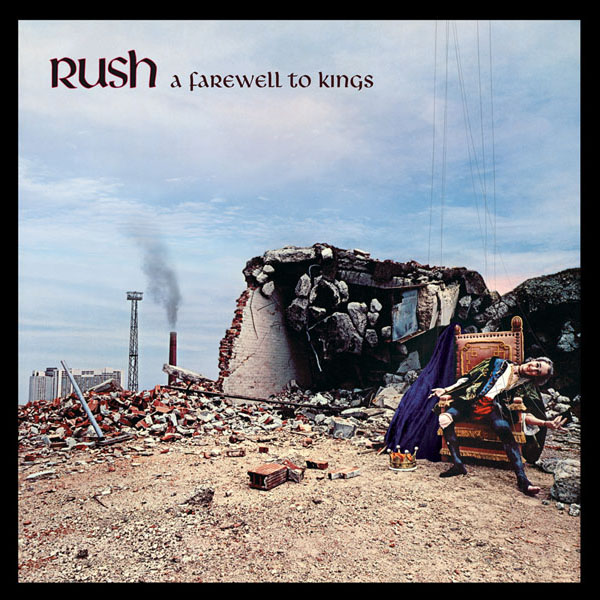 A Toronto power-rock trio called Rush is Canada's No. 1 rock export. Its three members predicted it two years ago but no one was listening.
It's still difficult for many to believe Rush's rise to prominence is a reality. They play the kind of music that leaves your ear ringing, body trembling and mind numb.
In 1973 when Rush formed, the more melodic Guess Who controlled the boards and since then, Bachman Turner Overdrive reigned supreme. Now, with The Guess Who just a memory and Randy Bachman in hibernation, Rush emerges as the reigning champ.
For drummer Neil Peart, guitarist Alex Lifeson and bassist-singer Geddy Lee, things haven't always been so clear cut. When Peart replaced the original drummer in 1974. Rush had released a first album on its own label because no major record company was interested.
Those who knew say Rush was a loud, primitive, guitar-powered tidal wave of energy that produced a distorted white noise.
That first album landed the band a contract with Mercury Records in the United States.
"Those were excellent days for us, looking back." Peart said. "We had no pressure on us as the opening act. We just lived our own lives, got to know one other and dreamed about the future. The type of music we were doing wasn't hard for people to relate to and there were only three of us to remember. We knew it could only get better."
The second album, Fly By Night, was slightly refined, with Peart handling percussion and writing most of the lyrics. Sophistication began to edge its way into the music, although that wasn't important to the many concertgoers in the U.S. who saw Rush open for bands like Uriah Heap.
In Canada, a hard core following was emerging. Fly By Night became a gold album (50,000 copies sold) and the industry awarded Rush a Juno as Canada's most promising new group.
After more than a year of moving ahead, Rush stumbled. Their third album, Caress of Steel, appeared in January, 1975, and was a dud.
"At the time, our record company didn't agree with our musical direction," Peart said. "We were at a low point professionally, playing a lot of small places in the United States without breaking into the important big city markets to sell the album. We even got to calling it our 'down the tubes tour,' it was so bad."
Rush's next album leaped ahead into that nebulous area of rock endeavor known as the concept album. It was called 2112, a science-fiction landscape concocted by Peart.
"It was kind of do or die," Peart said. "Everyone was concerned that we weren't selling enough records to make us big business and they were leaning on us to make our music more commercial. It was a very passionate time and it resulted in a very passionate album. We were very involved and I think people recognized how much of ourselves we'd poured into that album."
2112 fast became their most successful album and the side-long title piece became a central attraction in their by now lavish live show.
Rush followed with a live recording at Massey Hall in Toronto. All The World's a Stage was a two-album set that chronicled the highlights of the first four albums. Its release kept fans satisfied while the trio worked on the new LP, A Farewell to Kings.
It presents a band far more technically advanced. Kings, which has sold 70,000 copies in Canada, is complex, multi-textured music with only the supersonic screech of Lee's vocals and Peart's science-fiction lyrics as guideposts.