Is The Canadian Rush On?
Music Week, March 4, 1978, transcribed by pwrwindows
---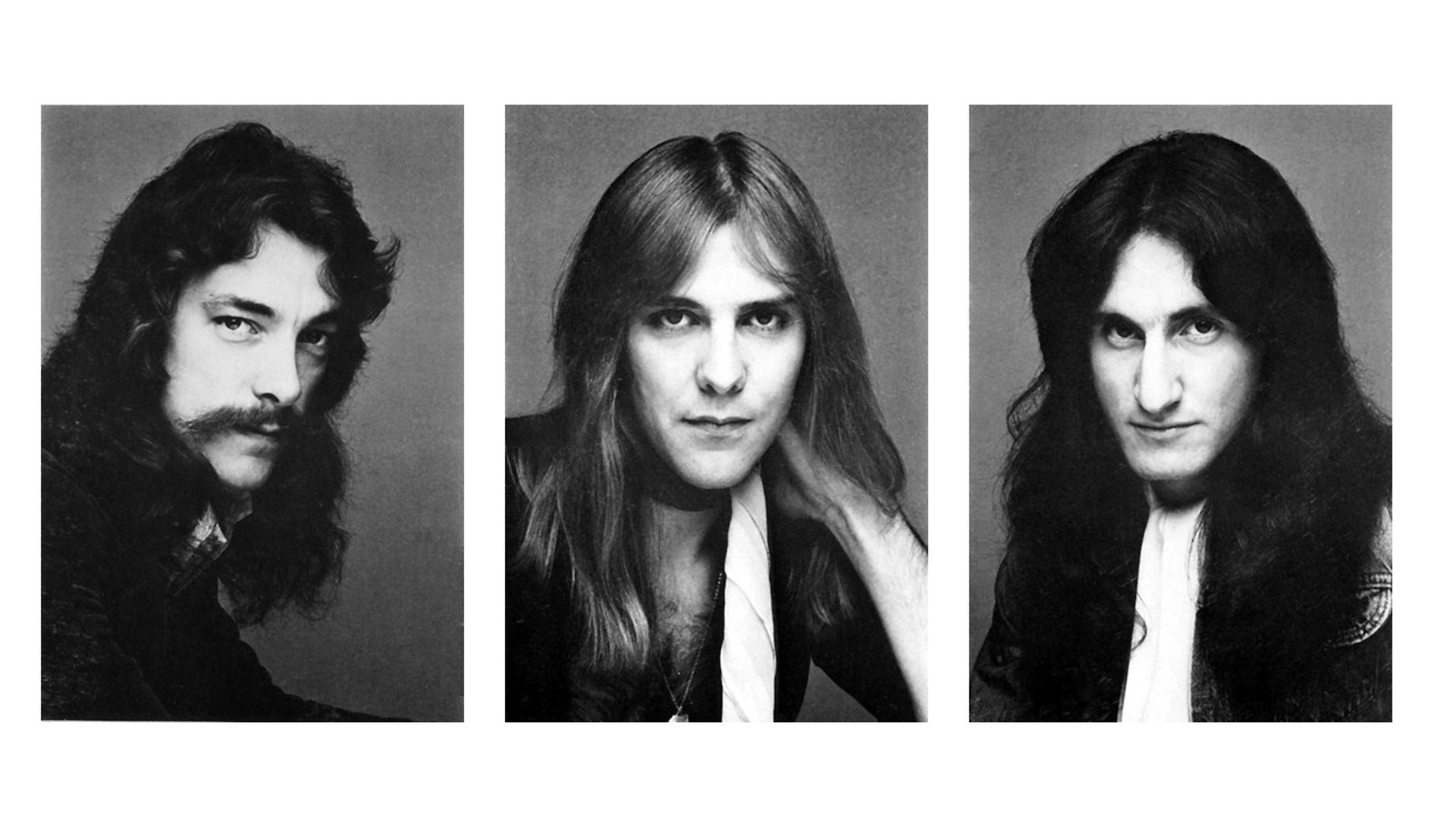 The growing importance of Canadian rock music on the international scene is currently being emphasized in the UK record charts by the arrival of Rush with their hit single Closer To The Heart, and a best-selling album, A Farewell To Kings. The LP, although the sixth to be made by the band, is the first to have been recorded outside their native Canada - it was made last summer at Rockfield Studios in Wales, while Rush was visiting the UK for a series of concerts.
Rush was formed ten years, ago. Explains guitarist Alex Lifeson: "We started as just a local band in Toronto trying to get a recording contract. At that time everyone was playing Creedence Clearwater Revival numbers and other hits, while we tended to be doing our own thing! After a while, we began to get a local following."
After constantly battling to get themselves a recording contract, Rush decided that the only alternative was to start a record label, and so Moon Records came into being. "The main record companies didn't think that our particular music was viable so the only option was to put up our own money and prove them wrong," Lifeson continues. "Our first LP was called Rush and came out on Moon, and then there was a single to follow. Mercury Records in the US began to notice our music, and the result was that they signed us, and Moon Records became a production company. It was a good situation to be in because it meant that we could retain a lot of control and independence over our recordings."
Lifeson claims that much of Rush's initial record success in Canada was due to the success they had in the US. "Locally, in Toronto our records did very well but so far as the general Canadian record, buying public was concerned, the name Rush didn't mean too much. It was a localized thing, but then we went into the US to do some concerts. Because of our success there, we returned to Canada as the local heroes. Since then the Canadian rock music scene has improved a lot, and the emergence of good music on a widespread scale has made the Canadian record companies sit up and open their ears. In addition, there are some excellent recording studios there, which have been used by such people as Rod Stewart and the Rolling Stones."
The reason why the band chose to record their latest album in Wales is due to the fact that the members, "grew up with the British pop sound". Lifeson continues: "It was ideal, because although we had made all the previous LPs in Toronto, using Rockfield meant that we could get away from all distractions and concentrate on the music. We are hoping to make the seventh album there too."
The success of the album and the single has taken Rush by surprise. "We really didn't think that there was anything for us here and then suddenly everything has just opened up. Unfortunately, we probably won't be able to return for at least another year's time because of our commitments elsewhere. There are tours planned for the US, Japan and Australia," Lifeson added.