Rush's Valuable Triple Echo
'Archives' Album Review
By Michael Oldfield, Melody Maker, May 13, 1978, transcribed by pwrwindows
---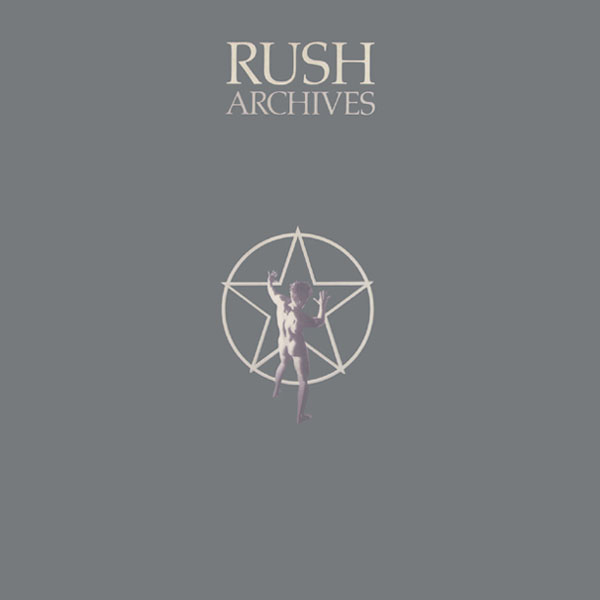 THE colour posters, button badges, tee-shirts, bumper stickers, booklets, lyric sheets or whatever garbage was supposed to be included with this package having failed to make the journey across the Atlantic, we're left with the music - which in Rush's case is by far the best part of the deal.
"Archives" is a triple album reissue of the Canadian heavy metal trio's first three sets: "Rush," "Fly By Night" and "Caress Of Steel." It will be of particular interest to British fans (so how about a release here?) because these early albums were unheralded when they first came out; also, they include several numbers which are still in the band's stage set. Musically, though, the interest lies in the astonishing way Rush improved and developed their own style. It would have been difficult to predict their future course from the first album, which is little more than a Zeppelin rip-off, Geddy Lee's voice taking high, Robert Plant-like sustains, and Alex Lifeson's guitar repeating Jimmy Page's aggressive guitar style (and I speak as one who wrote them off as no-hopers).
By "Fly By Night" things had changed appreciably for the better, most of it due to Neil Peart replacing John Rutsey on drums and percussion. Peart's role, however, is more significant than just beating the skins and banging metal: he has rapidly become a major writer in the band.
"Fly By Night" also saw the start of Rush's trademark, the multi-part composition, full of intriguing changes of pace and style. "By-Tor And The Snow Dog" was the inaugural number, and its power is sustained by flamboyant and inventive use of effects.
The success of "By-Tor" encouraged the band to repeat the idea on "Caress Of Steel" (and succeeding albums) with "The Necromancer," which doesn't quite come off - it's too fractured - and "Fountain Of Lamneth", which runs to six parts and takes up the whole of the second side. This time they got the mix right, adding suspense and a host of fresh ideas to their bag of instrumental tricks, which, together with Lee's altogether more confident and distinctive vocals, added up to a well-rounded composition streets ahead of what most of their heavy metal competitors were doing.
A valuable reissue this - and so much better than the usual "Best Of" or "Greatest Hits".
Points shared.