Rush
HM, The Hard Music Magazine, Spring 1979, transcribed by pwrwindows
---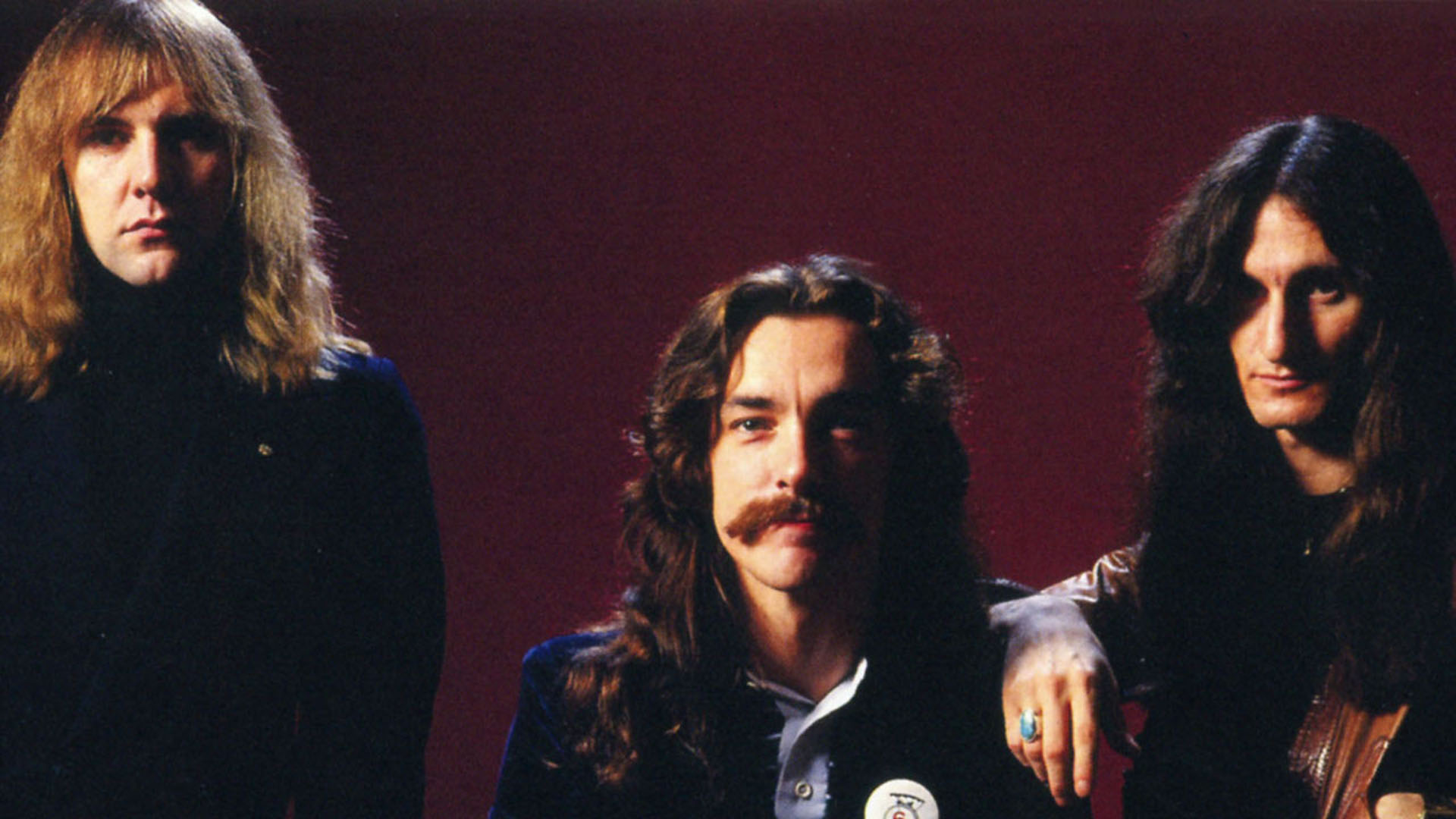 Rush made its impact on this country in the most laid back of manners but this Canadian power trio is now widely regarded as being a major heavy metal outfit - and it is certainly in the forefront of the new wave of heavy bands.
Formed in Toronto in 1970 by singer and bass guitarist Geddy Lee, lead guitarist Alex Lifeson and drummer John Rutsey this line-up recorded just one album, Rush, in 1973 before Rutsey left.
His replacement was fellow Toronto native Neil Peart who, while an outstanding and tasteful drummer, was more importantly a writer of epic skill who shunted the band onto a new course which could be described as the Led Zeppelin school of heavy metal.
Peart was and still is heavily influenced by Ayn Rand, a Russian born American resident writer whose work is considered by many to be right wing. Her major work was Anthem published in 1938 and a track of the same title appears on Rush's second album Fly By Night.
As far as the band's rise to prominence is concerned it happened in a fairly straightforward way in North America. Quite simply Rush toured incessantly, gradually building up a following.
In Britain the story is a little more intriguing. The band's first four albums were made available by Phonogram on limited edition import only.
They all achieved respectable sales due to isolated pockets of approval in the music press and by word of mouth among metal fans.
On the strength of this the band was brought into this country for a short tour in the middle of 1977 - a successful jaunt which stimulated album sales, encouraging Phonogram to release them and convinced everyone concerned a fuller tour would be in order early in 1978.
In common with most other metal bands it is the Rush stage show that is the clincher as far as most floating voters are concerned. The light show is easily the best on either side of the Atlantic and the band makes enough noise for a twelve piece band, let alone a mere trio.
Albums:-
Rush (Mercury 9100 011) Fly By Night (9100 013) Caress Of Steel (9100 018) 2112 (9100 039) All The World's A Stage (6672 015) - live double A Farewell To Kings (9100 042) Hemispheres (9100 059)
- Note - the first three albums, Rush, Fly By Night and Caress Of Steel, are also available as a package titled Archives (6641 799).