Rush Identifies With International Markets
RPM Weekly, November 8, 1980, transcribed by pwrwindows
---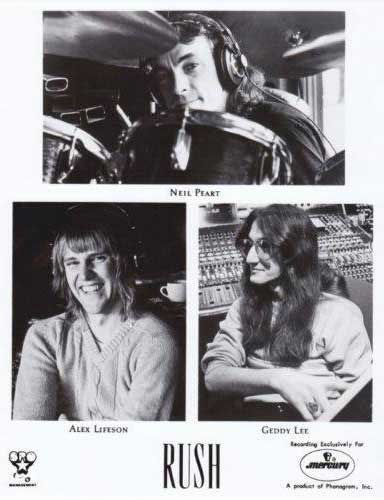 Toronto: Canada's progressive heavy metal trio, Rush, has been blowing away the competition on the recent Melody Maker's Readers' Poll for 1980. Melody Maker is a leading record consumer magazine in the U.K.
Separately, band member Geddy Lee placed third out of ten for Best Bass Player; Neil Peart also placed third for Best Drummer; and finally, Alex Lifeson placed sixth as Best Guitarist.
As a unit, Rush placed fourth for Best Live Act, fifth as Band of The Year; fourth for Best Album (Permanent Waves), fifth for Best Composers, fifth for Best Single (Spirit Of Radio), and eighth as Best Producers, including their producer Terry Brown.
"I think the results are amazing," said publicist Linda Emmerson of Anthem Records, the band's label. "Melody Maker is not known for its bias in rock and roll. It's never happened on their polls before. In London, Rush did five sold-out nights in a row at the Hammersmith Odeon and in Europe their concerts were selling out three months in advance."
What's the secret of the Toronto band's success?
"Hard, continuous work," explained Emmerson. "They just won't let up. They're always on tour. They only get about a month of free time to themselves, and they take such pride when they're recording an album. The band is slowly but surely progressing onto superstar status."
Rush are currently at Morin Heights Studio in Quebec working on their next studio album. The album is expected to be released sometime in January after which they will release a second live album from recordings of their Hammersmith Odeon dates.
Rush apparently take their studio time very seriously. Emmerson remembers when Rush once turned down an offer of $125,000 to do a concert, so they could finish an album. "That's just how seriously the band takes its work." boasted Emmerson, continuing with "What may or may not be surprising is that Rush's main support tends to come from the U.S. and Europe.
"People also tend to have this feeling that a supergroup can't come from their hometown." Emmerson continued, "It's extremely difficult these days, not just for a Canadian band, but for any group to reach that height. With the proper people behind the group, makes a difference."
Rush has also used their international status to help other groups. "Rush has definitely opened up the doors for other Canadian artists," Emmerson noted. "When they tour they always have a Canadian band opening up for them.
When asked if she thought Rush had changed the attitude of some Canadians towards their own artists Brown replied: "I think a lot of kids don't really know just how big Rush is right now. Of course, we and a lot of people are shocked. I know that there are still a lot of people around saying boo to Canadian artists."
Rush's last album, Permanent Waves, surpassed the platinum level within two weeks of release in Canada. In the U.S., the album has sold over 900,000 units. Platinum in the States is one million units. Global figures of the album sales are close to one and a half million.
It's interesting to note how Rush extends a helping hand to fellow Anthem artists. They have made a guest appearance on the latest Max Webster album, Universal Juveniles. It's expected that Rush will launch a cross-Canada tour sometime after the release of their next album.