Rush Cover Story
Cashbox, March 21, 1981, transcribed by John Patuto
---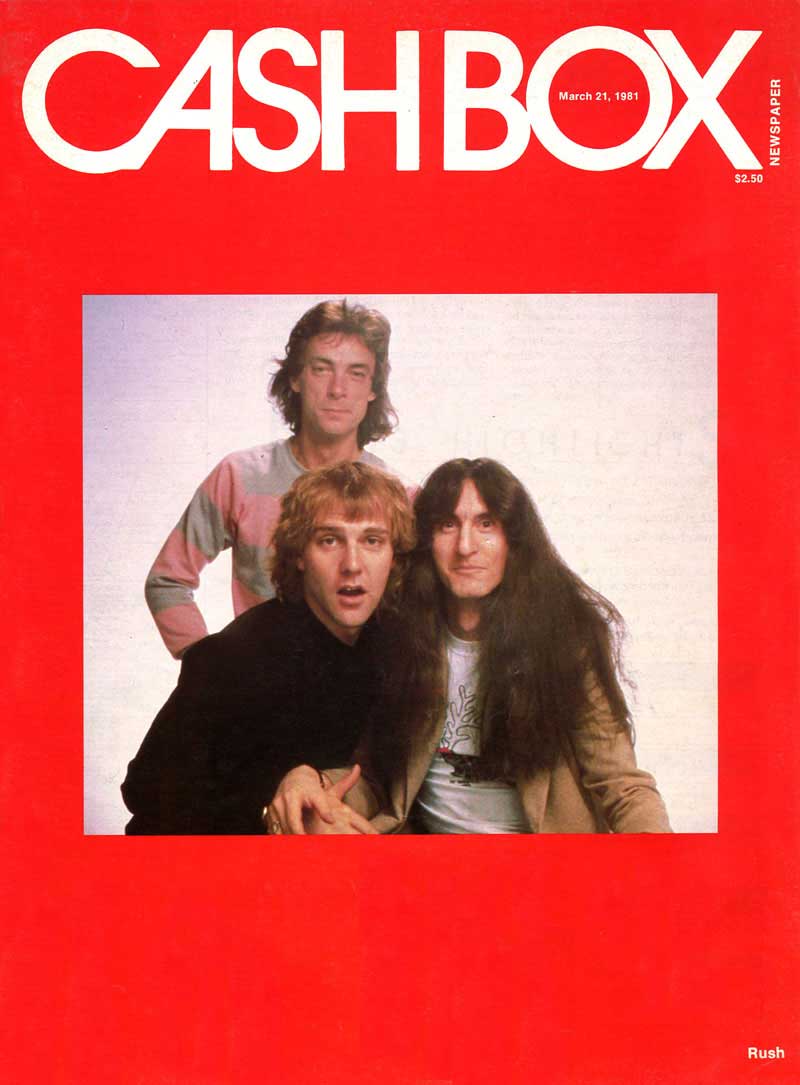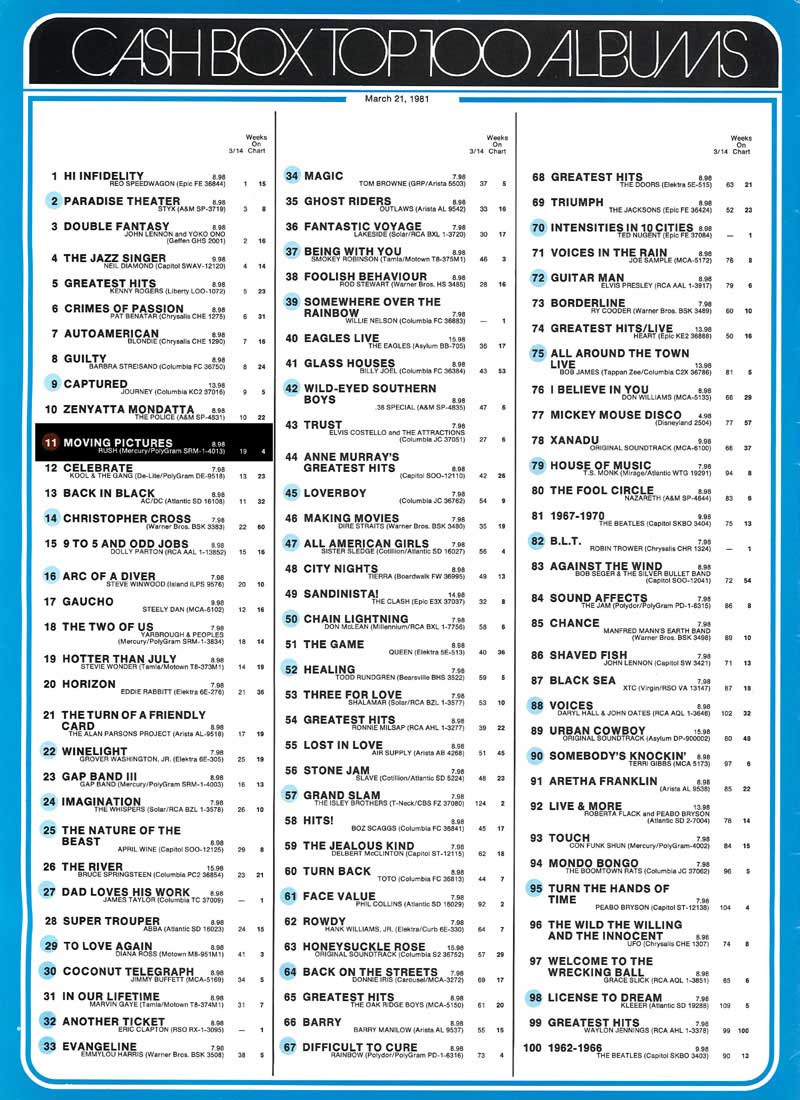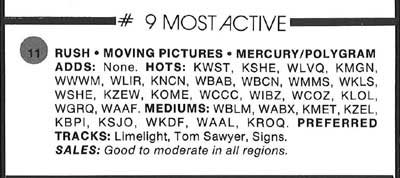 One of the great journeyman hard rock bands in popular music, Mercury recording group Rush has gained platinum status by being visible in the concert halls of the world nine months of the year. The incessant touring, coupled with the band's ability to refine its molten metal via techno rock, has brought the Canadian trio a steady following and strong support from the AOR community.
The band, composed of bassist/lead singer Geddy Lee, guitarist Alex Lifeson and drummer Neil Peart, has been making "Permanent Waves" on the North American music scene since its debut album in 1974. And after three Juno awards, four gold LPs and one platinum album, the hearty threesome is still growing stronger.
Formed by Lee and Lifeson in the late '60s, the band, which originally had another drummer, worked its way out of high schools and into the club and bar circuit of Toronto. When its first LP was completed in 1973, Rush and its managers (Ray Daniels and Vic Wilson) financed and independently released the work on its own Moon Records.
The 1974 release drew raves as an import in Cleveland and interest from ATI booking agency and Mercury Records, which signed the act post haste. Peart joined the band as drummer just prior to its initial tour of the U.S.
Eight albums ("Fly By Night," "Caress Of Steel," "All The World's A Stage," "2112," "A Farewell To Kings," "Hemispheres," "Permanent Waves" and "Moving Pictures") have followed, and Rush has developed huge audiences in the U.S., England, Germany, the Balkan countries and, of course, its native Canada.
Ever since its breakthrough album in the U.S., 1976's "2112," the threesome had been experimenting with synthesizer and techno-rock techniques to embellish its granite-hard sound. "Permanent Waves" put the band over the top for AOR as the multi-layered "Spirit of Radio" single was a 1980 FM staple.
The new "Moving Pictures" LP is simply another step forward for Rush in the area of state-of-the-art hard rock.