Neil Peart Doesn't Play for Stardom
By Gary Graff, Detroit Free Press, November 7, 1982, transcribed by pwrwindows
---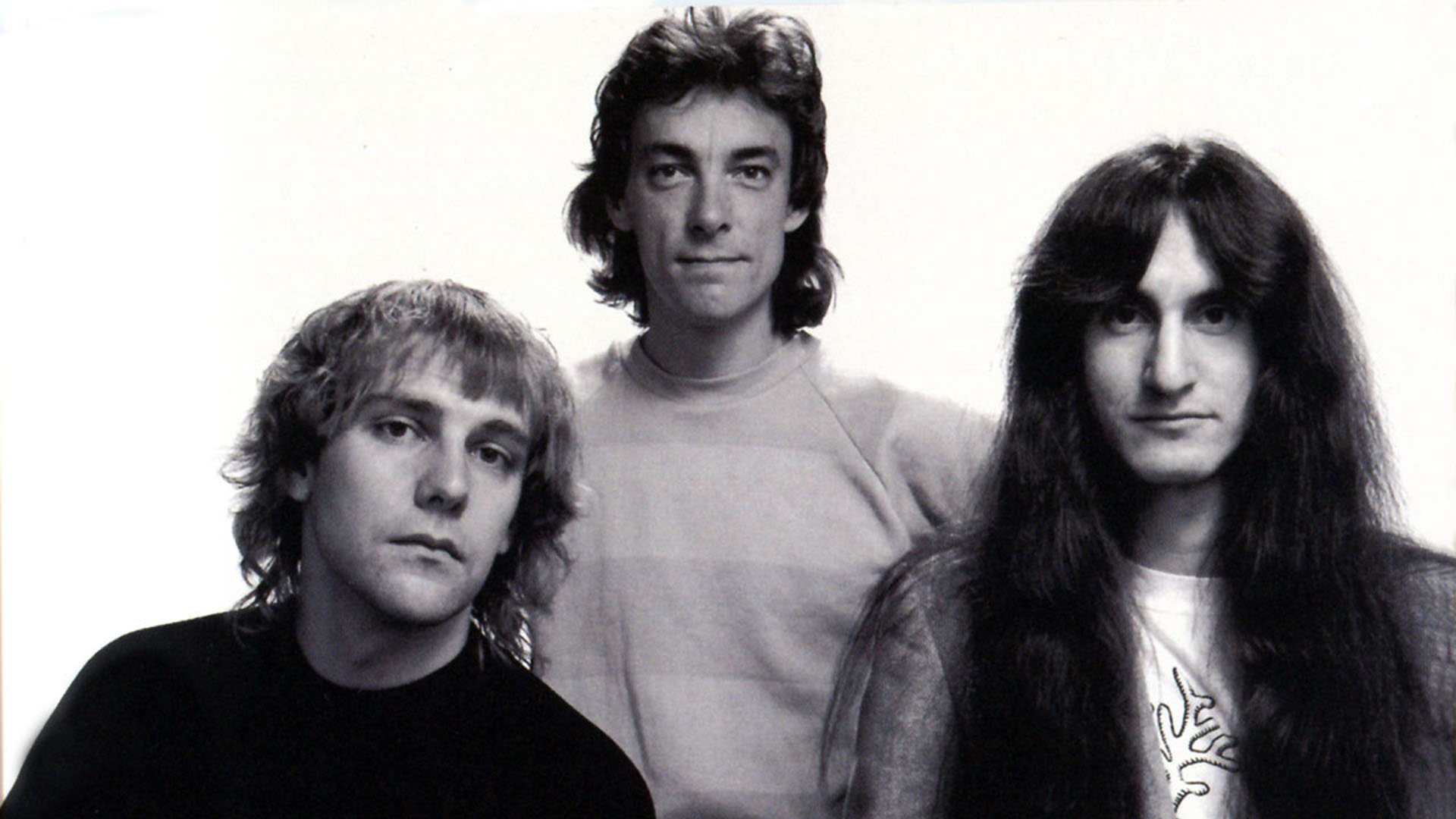 Neil Peart grew up in Subdivisions and most of the other places he writes about on Rush's new album Signals.
They were in St. Catharine's, Ontario, a metropolitan area of about 300,000 people not far from Niagara Falls. Often called "The Garden City" by Canadians, it produces 80 percent of Canada's grape crop and the city's leading manufacturer makes car parts. Clearly, it isn't the type of area that routinely produces pop stars.
"There were only a few people interested in rock 'n' roll and long hair," the 30-year-old drummer-lyricist says. "In my school, there was still a rigid conformity to pressed slacks and Oxford shirts and loafers and V-neck sweaters. I was just into being freaky."
Peart says that meant occasionally facing off against the Radiator Gang, a group of jocks who hung around a centralized radiator at the school and made fun of Peart and his friends.
Those experiences were shared by Rush guitarist Alex Lifeson and vocalist-bassist-keyboardist Geddy Lee, though it wasn't quite as unmanageable, since they grew up in suburbs of more populous Toronto.
Peart says, "In a smaller city, people are closer, and are watching each other more closely. (The song) is partly about me and us and the way we grew up. We all grew up in modern subdivisions. It's a unique thing that's part of the post-war cultural scene.
"The technology was there to build houses to accommodate everyone quickly, so everyone just moved in and wanted a nice, quiet neighborhood.
"But now it's all the same desperate search for something larger than life. We get science fiction, video games - anything to get out of that drab background. It's all perfectly natural, but it's all unique to this era."
With Signals, the 8-year-old band also has the semi-unique distinction of having the song that was a last-minute addition to the album turn into a hit single. As the recording was winding down, the band had seven songs finished, but felt that wasn't enough for an album.
Yet, because the album was recorded digitally, the total time on each side had to be just about even, meaning the eighth song would have to be under four minutes. The result was Project 3:57, which is more commonly known as New World Man.
"We had no idea at all it would be the single," Peart said. "We don't want to be involved in that process. We make the album, and, once it's finished, anything the record company wants to put out as a single is fine with me."
Hit singles are still a relatively new development in Rush's career. Formed in early 1974 [sic] with John Rutsey on drums (Peart joined the band in August that year), the band's first three albums established it as a leader in high-energy trio rock, a strong melding of heavy metal and folk elements.
Debut album 2112 [sic] and its one-side-long concept piece established Peart's fascination with science fiction and fantasy, but it wasn't until 1977's A Farewell to Kings (which followed the live All the World's a Stage) that Lee began playing keyboards to branch out the trio's sound.
"Right after 2112 we realized we had taken the guitar-bass-drums format as far as we could," Peart says. "(The synthesizers have) added a great deal to the amount of colors we can draw from.
"But we still want to record things we'll want to perform live. Any little (instrument) switch Geddy has to do must be physically possible."
The addition paid off, however; albeit minor, "Closer to the Heart" was the band's first significant single in America, and they followed it up with the spectacular Hemispheres, which contained another side-long epic, another minor single in "Circumstances" and an oft praised instrumental, "La Villa Strangiato".