'Signals' From Rush
By Pete Bishop, The Pittsburgh Press, November 21, 1982, transcribed by pwrwindows
---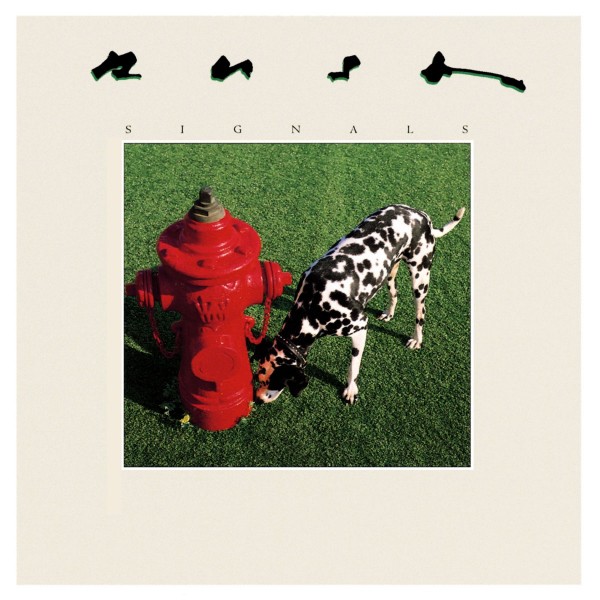 Just bass, drums, guitar and occasional piano - that's all John Cougar wanted for his highly successful "American Fool" album. That's not - and never has been - for Rush, however.
In these days when less increasingly is becoming more on record, Rush has loaded "Signals" (Mercury SRM-1-4063) with sounds, especially Geddy Lee's synthesizers rather than Alex Lifeson's guitar.
Rush isn't a band afraid to experiment - nor is Rush a band stupid enough to get out of touch with its audience. Hence the return from self-indulgent, flights-of-fancy epics to shorter, listener-oriented songs that began several discs ago continues, with some of those tasty twists tossed in.
"Digital Man," which does rock out, has bouncier portions. Guitar-led "New World Man" is, as drummer Neil Peart says they had hoped it would be, more "raw and live" and sounds very much like the Police.
"The Weapon," Peart says with his tongue threatening to burst through his cheek, feels "perilously close to a (shudder) d-d-d-dance song, like, you know, disco! Treason! Treason! They wrote a song you can dance to. Will you ever forgive us?" It also has good progressive rock over the steady beat, so not to worry.
Most importantly, "Signals" is not loaded with Peart's esoteric, science-fiction lyrics. Yes, they still can be vague with no discernible theme, allowing each listener to interpret them on an almost individual basis, but not as much.
"Subdivisions," for instance, is an old theme: "In the high school halls, in the shopping malls - conform or be cast out...the suburbs have no charms to soothe the restless dreams of youth." It lacks, however, the humor of the Monkees' similar "Pleasant Valley Sunday."
"Chemistry" is an extended metaphor for human relationships: "H to O. No flow without the other. Oh, but how do they make contact with one another?"
"Losing It" uses the aging dancer and the burned-out writer as personifications of its depressing theme: "Most of us just dream about the things we'd like to be."
"Countdown," complete with sound effects, is a simply worded account of the space shuttle Columbia's maiden liftoff last year, to which Peart, Lifeson and Lee were invited.
At no time, though, does Rush pander to achieve accessibility; their goals remain ambitious and their execution excellent. "Signals" has a wealth for album-rock stations and the folks who enjoy such music.