Rush's Music Reflects Work Ethic
By James Simon, Orange County Register, February 15, 1983, transcribed by pwrwindows
---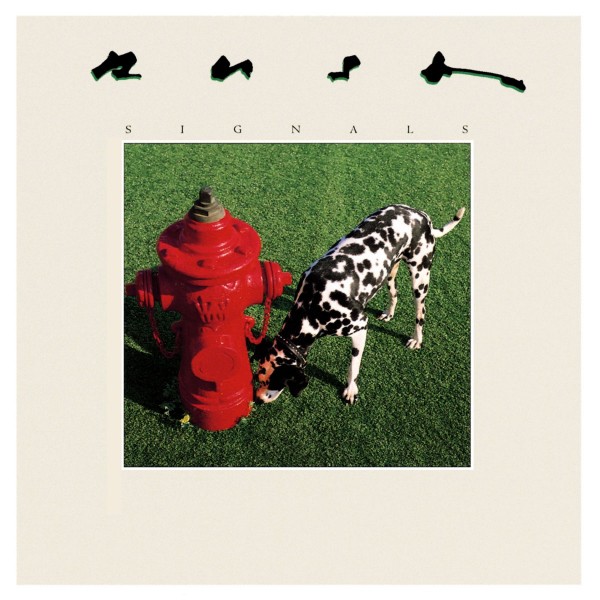 Rock 'n' roll tunes that stress individualism and personal freedom sound quaint, almost outdated compared to the "life in the fast lane" and "party hearty" attitude that most bands epitomize.
But Neil Peart, songwriter and drummer for Rush, says the Canadian group's tunes simply reflect the upbringing the musicians received while living outside of Toronto. (Rush plays tonight at the Long Beach Arena and Thursday and Friday at the Forum in Inglewood.)
"People call it libertarianism and individualism, but it's really just my father's old work ethic," Peart says. "I've read people like Ayn Rand - 'The Fountainhead' and 'Atlas Shrugged' - and all that... but it all boils down to a simple theme: If you're going to do it, do it right."
The themes that run through such songs as "New World Man" and "Subdivisions" on the latest Rush album have helped propel the band to superstar status throughout the United States after 10 years of touring.
The Northeast was "the last nut to crack" Peart said, but the group headlined sold-out shows at the Boston Garden, Worcester Centrum and several other large halls on its latest tour to complete their musical conquest of the country.
Rush's popularity began to mushroom about five years ago, Peart said, when the band hit an artistic dead end - both musically and lyrically.
"We reached a point where we could go no further with the basic guitar-bass-drums lineup," Peart recalled. So bassist Geddy Lee took on keyboard duties as well, adding spacey synthesizer effects to the band's basic power trio sound that helped propel such FM radio favorites as "Limelight" and "Tom Sawyer."
Peart, who joined Lee and guitarist Alex Lifeson for the band's second album, said his writing also began to mature from the simple science-fiction themes that dominated early tunes.
"I was into the concept of big ideas, using fantasy and science-fiction themes as a vehicle to convey broad concepts of life," he said. "Now, I want to portray the real world and how it affects real people."
That approach resulted in such songs as "Subdivisions," which chronicles what Peart feels is the "boring, predictable and confining" world that most teen-agers face.
While the tune urges listeners to avoid the suburban trap - go beyond the high school halls and shopping malls - the clever arrangement focuses attention on the music and avoids any preachy moralism.
"There was more a desire to escape in the 1960s, but it wasn't very real. It was naive and couldn't last any longer than it did because it was based on nothing but fantasies," said Peart, who just turned 30. "I think people now are more aware and have a real attitude toward life ... which makes our songs appealing."
The challenging lyrics also prevent the band from slipping into the formula-rock rut of bands such as Journey, Styx and REO Speedwagon.
Peart said the group is still trying to re-establish its image in England after the British music press described them as "right-wing crypto-fascists" because of their lyrics.
"There is such a rabid political climate there, and the musical press is starved to write things," he said "So they get into every political angle and we got attacked very viciously, like we were out of Hitler Youth. It left a lot of people prejudiced against us."
The trio is often criticized for remaining aloof on stage and not establishing the kind of rapport that a Bruce Springsteen or Bob Seger can bring to a concert. Peart acknowledged the situation, but said it wouldn't change.
"None of us feel comfortable playing the role, which is all that it is," he said. "Let's face it, if you go up and pretend to be best friends with 10,000 people, you've got to play a role. We've seen singers who walk on stage every night and say, 'Hey, this is my hometown' or 'It's my birthday tonight.'
"As Bogart said, the only thing you owe your audience is a good performance," Peart said. "And we produce."