New World Men or BOFs?
By Malcolm Dome, Photos by Ross Halfin Kerrang! No. 42, May 19, 1983, transcribed by John Patuto
---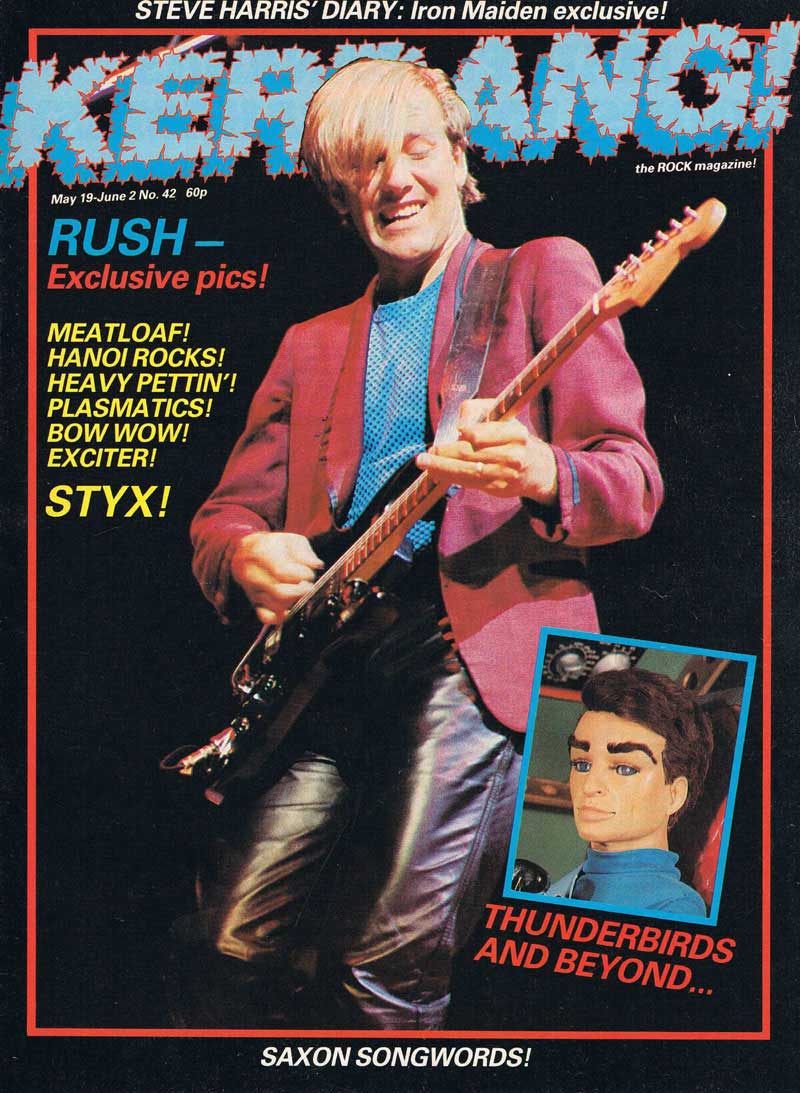 FEW BANDS can have gone through such dramatic and violent changes in musical direction as have Rush over the past few years. Yet, they remain amongst the most popular rock outfits of the eighties.
The band are currently engaged on their first British tour in some 18 months - a tour that sees them presenting an image almost completely divorced from that they've traditionally put forward onstage. As a prelude, we publish here an exclusive spread of photos taken during the Texas leg of their recent, massive US trek, which should give you some idea of the breadth and range of their new stage show (complete with video screen and NASA supplied film).
Rush may now have little in common with their Metallic past, but they certainly have much to offer to anyone with an interest in modern rock music. Definitely, New World Men...
Click on any image to enlarge