Good Gracious! Another Rush LP
By Keith Sharp, Music Express, January 1984, transcribed by pwrwindows
---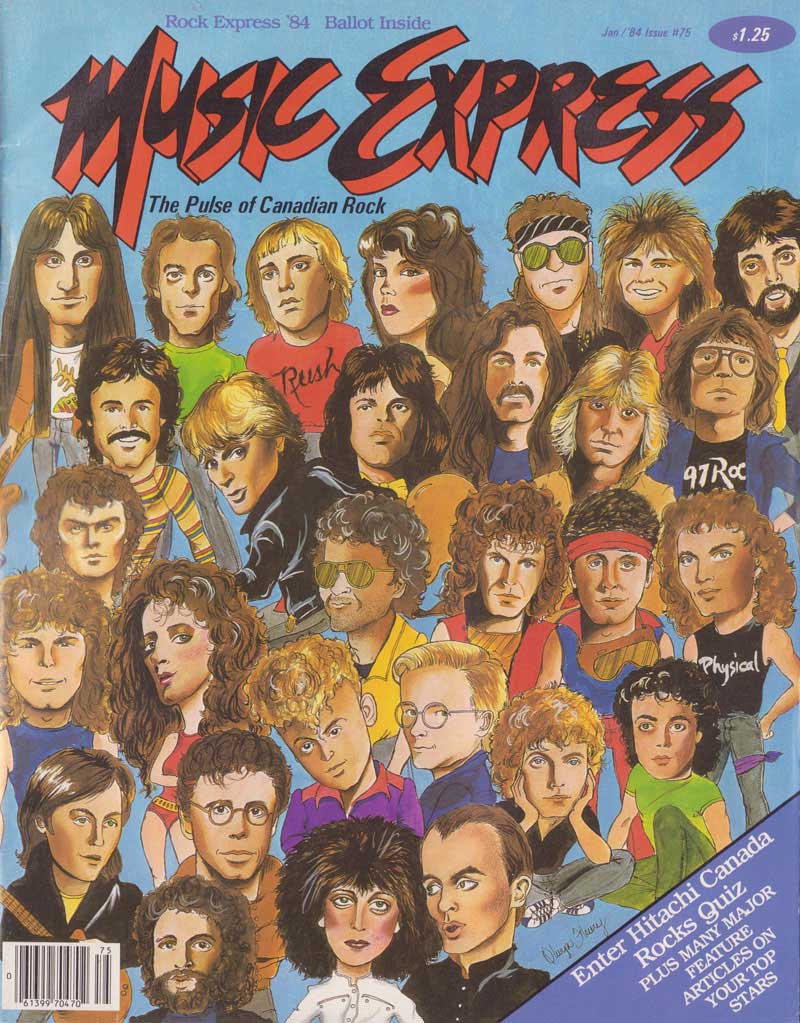 GRACE UNDER PRESSURE IS THE TENTATIVE TITLE OF THE NEW RUSH album which is due out March 1st, according to Anthem Records spokesman, Tom Berry.
All the bed-tracks have been completed at Le Studio in Morin Heights, Quebec and everything is running according to schedule, says Berry. Artwork for the album will again be done by Hugh Syme, currently out on bail awaiting trial on charges connected with the massive gold fraud described in last month's M.E.
Syme will also do the artwork on the long-awaited Ian Thomas LP, Riders On Dark Horses, now scheduled for a Feb. 1 release. Thomas and Anthem are currently selecting tracks from three different sets of mixes for inclusion on the album. A later U.S. release is considered a definite and Thomas will probably gig in Canada starting in February.