Grace Under Pressure (Review)
By Joan Tortorici Ruppert, Illinois Entertainment, June 1984, transcribed by pwrwindows
---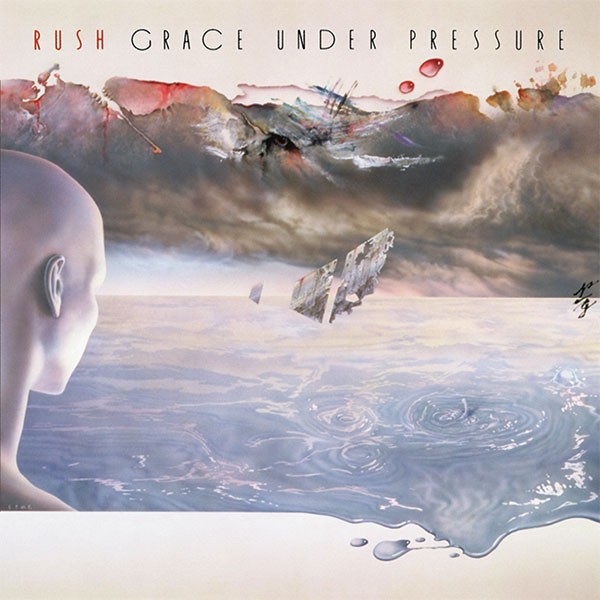 It's 1984 and Rush is worried, kids, all shook up about the Soviets, the enemy within, one android on the run, living between the wars. Sure, Rush has always had a social conscience, but with Grace Under Pressure you get the feeling that they're entertaining the notion that the good guys might not make it through the last reel.
Fortunately for those of us whose spines have not yet been dissolved by the modern technologies Rush sees so clearly, Grace Under Pressure offers cut after cut of sleek metallic rock, traditional in spirit but made better by the band's admirable restraint and good taste. "The Enemy Within" is a fitting example of Rush's control, and "Kid Gloves" demonstrates their rhythmic flexibility; not to mention a forward-thinking slant. that leans a lot closer to the Pretenders than to, let's say, Slade.
There's plenty to enjoy on this latest epic from Geddy Lee, Alex Lifeson and Neil Peart, plenty of radio material and a few barnburners that surely were created for maximum effect in the concert arena. When your history dictates filling those arenas to capacity in every city, every year, the pressure lies in staying current. In Rush's case, their grace lies in making it look easy.
Appearing: June 29 at the Rosemont Horizon.