CPI Video Division
[Grace Under Pressure Video Details]
Canadian Musician, May 1985, transcribed by pwrwindows
---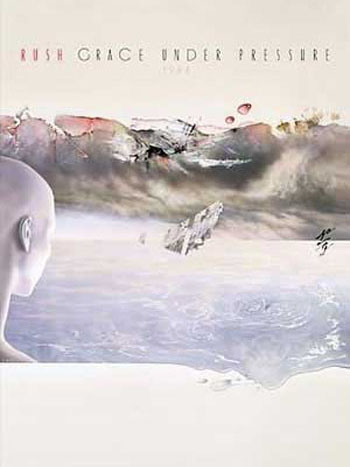 Concert Productions International the company which promoted 420 concerts attended by 3 million fans in 1984, is expanding its Video Division's efforts and catalogue. CPI entered the music video field when The Who chose the promoter to coproduce the live simulcast of their final performance in 1982. CPI then struck a deal with First Choice which enabled it to produce a fourteen-part music series for the pay TV network. This series moved to prime time free television as Rock Etc. in 1984, and then CPI was able to negotiate a world-wide distribution deal for home video-cassettes featuring four of these programs: The Band, The Guess Who, Johnny Winter and David Bowie, whose CPI assisted production was nominated for a 1984 Grammy Award.
The newest program available in this series is Rush's Grace Under Pressure production. Steve Howard, Vice President, Video Division, says, "The program was shot over two nights in September '84 at Maple Leaf Gardens. The production, which included the use of 12 cameras, 40 vari-lites and 300 pars audience lights, was on par with our co-production of Bowie's Serious Moonlight show, and the same director, David Mallett, was used. We used a lot of Canadian talent (Magnetic North Corporation did the post-production and the audio producers were Terry Brown and Jon Erickson) and, in CPI's pitch to prospective clients, we emphasize the strength of Canadian production talent."
CPI has negotiated all the rights in all media for the Grace Under Pressure program. Sean Ryerson of CPI adds, "We struck various deals on our initial programs because not all the rights were available; but the Rush program is a major project for us. We see the home video market just burgeoning, especially when the cheaper Korean VCR units come onto the market shortly."
Although we'll continue to maintain a presence in music television, there's been a drop-off of interest after the advent of pay TV levelled off."
Another area CPI is moving into is the production of promotional music videos for performers: CPI was commissioned to do two Bryan Adams videos by A&M of L.A., including the "Somebody" video. Ryerson says, "The original ideas was to shoot footage for a concept video, but the performance at Massey Hall was so hot that it turned into a promo video. We used the single's soundtrack off the LP and mixed that with the sound of a taped audience resulting in a much better live ambiance."
For more information on the CPI Video Division, call (416) 968-2550.