Pressure Points
Kerrang! No. 115 or 116 (exact issue unknown), March 1986, transcribed by pwrwindows
---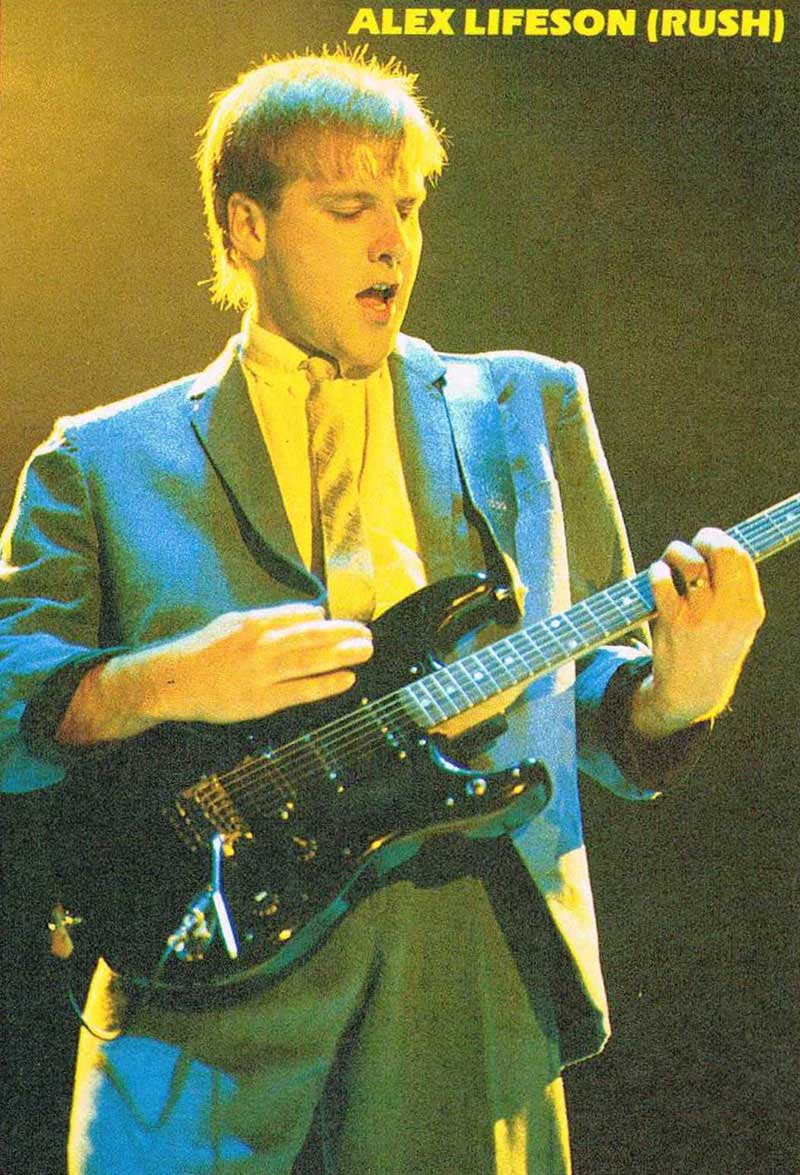 It's hard enough for any band to define their own style, get it noticed and build a reputation as masters of their art. Consider just how much of a problem it must, consequently, be for any act to establish a large international following ... and then completely change direction, whilst not only retaining their old audience but also picking up a vast army of new loyalists.
Yet RUSH have more than successfully managed this most difficult of maneuvers, combing the plains from their original Yes/Zeppelin-inspired incarnation right through to their current harvest of state-of-the-art, highly proficient mainstream rock with the accent perfectly aligned across pinpoint virtuosity and strong songs.
Of course, it's not been a battle won without real effort on the part of the three Canadians who make up Rush. And perhaps it's worth reminding everyone that we are talking here of three very special musicians, gilded craftsmen in a world of mass production mediocrity.
Bassist/vocalist/keyboards operator Geddy Lee first came to the notice of the hard rock genre via his intensely esoteric and instantly recognisable vocals, patching up the pitch of a younger David Surkampf (ex-Pavlov's Dog) with a refined power reminiscent of Jack Bruce (ex-Cream). On top of this, he displays a most authentic creativity on the four-string instrument, using every effect available yet never swamping an essential oak-style solidity. And in recent years, as the band's reliance on keyboards has grown enormously, so his technique and battlescarred dexterity has kept pace.
On the drums is Neil Peart, long since regarded as more than just 'another skins pounder'. This man takes flight behind the kit, delving into the annals of persuasive percussion that's always close to the edge yet right on the mark. Perhaps he owes much to ex-Yes man Bill Bruford, but there's no mistaking his total individuality. And guitarist Alex Lifeson is at home with either manic threshing or else delicately percolating introspection.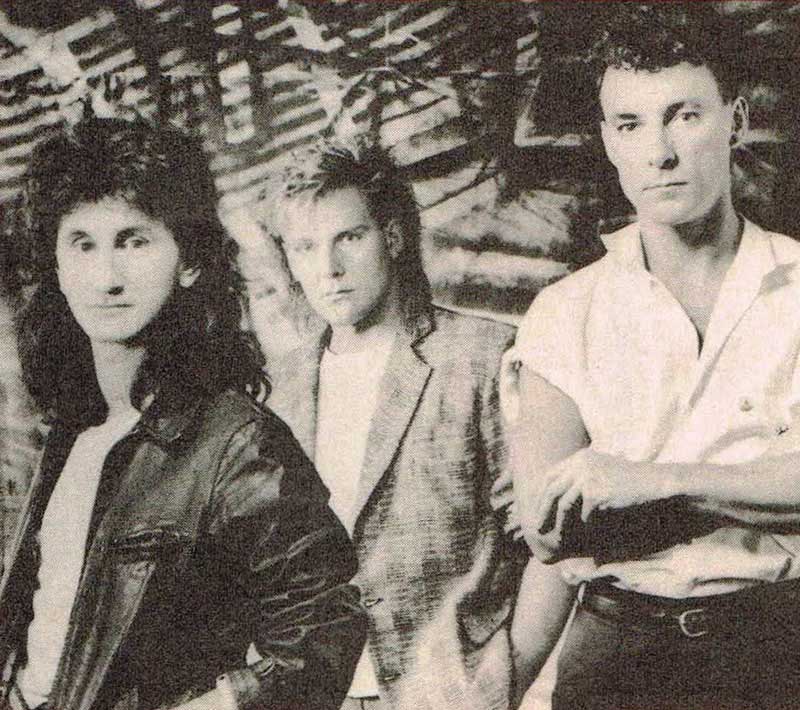 It's a combination that has proven formidable and irresistible ever since they first came into action with the 1974 [sic] 'Fly By Night' album, their second LP, Peart having replaced John Rutsey soon after the eponymous debut effort sprung forth.
'Caress Of Steel' followed and represented the band's move towards sci-fi/sword & sorcery epics, with 'Necromancer' (a sequel to 'By-Tor & The Show Dog' from 'Fly By Night') and 'The Fountain Of Lamneth' (the latter taking up all of Side Two) opening new avenues of sophistication as lyricist Peart cruised Moorcockian slipways. These three albums eventually surfaced in the UK on the Vertigo label in one package titled 'Archives'. But the next album, '2112', gained a '77 [sic] release in its own right, climaxing the band's preoccupation with sci-fi elementals, developed along the most demanding yet satisfying of lines. Rush had arrived in a major manner, something underlined in June of that year when they came to the UK to play dates as a headlining act.
'A Farewell To Kings' (which spawned the hit single 'Closer To The Heart'), 'Hemispheres' and 'Permanent Waves' saw 'Phase Three' begun and nearly completed. The songs became more rounded whilst retaining the diverse edge; keyboards encroached for the first time in any serious manner and Peart's lyrics displayed a more pronounced influence from right-wing novelist Ayn Rand, whose novel 'Anthem' actually inspired the storyline for the '2112' title track.
But, having mastered yet one more style, Rush put out 'Moving Pictures', an album that took its route from the hit song 'Spirit Of Radio' (on the 'Permanent Waves' LP) and enmeshed hard rock powerage distinction with a more secure synthesiser-led momentum.
This was followed by the double live 'Exit...Stage Left' (their second such album, with 'All The World's A Stage' being the first in 1976), 'Signals', 'Grace Under Pressure' and the most-recent 'Power Windows', the band all the time maintaining a huge sales base, touring incessantly in North America (UK dates haven't been forthcoming for a few years but, who knows, perhaps the future will hold out something tangible on this front) and keeping a sure tempo on the technology front.
Rush are true artisans, possessed of all the qualities one has come to expect from a late '80s high profile rock outfit, without betraying their honest Metallic linings - bespoke tailors who cut the cloth according to their own principles.