'Hold Your Fire' Album Review
By Paul Elliot, Sounds, October 31, 1987, transcribed by Dave Lythgoe
---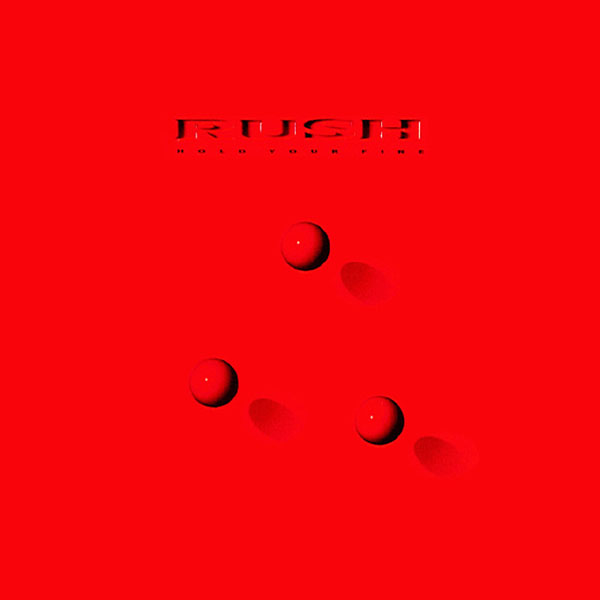 'Rush - Hold Your Fire' (5 Stars)
Warmth, emotion, even basic humanity can all get sucked clean out of a band's music when it is perfected to excessive lengths in a studio vacuum. Michael Jackson's 'Bad', although in it's own way a phenomenal record, is one such example. 'Hold Your Fire' is not.
Although their 12 albums and years of roadwork have seasoned them into musicians as exacting as they come, Rush haven't lost heart. 'Hold Your Fire' is peppered with sharp time changes and has its depth and intricacies like any Rush LP, but it's melodies, rich and insistent, lend it a certain fire and spirit.
Rush have also grown to value simplicity more. They'll never be crude or obvious, but this record has none of the overwrought chaff that weighed down the likes of 'A Farewell To Kings'. The scope and lustre of Peter Colins' production certainly helps; so much space to work in, freedom that brings their songs to life.
Uptempo tracks like 'Prime Mover' and 'Force Ten' have more punch, while 'Open Secrets' and 'Mission' have time to build slowly to a climax.
The immediacy of 'Hold Your Fire' is mirrored, too, in Neil Peart's lyrics. The thread on this record is time, the human face of the band further enhanced by the intimacy of words like those of the wistful 'Time Stand Still': "Summer's going fast, nights growing colder/Children growing up, old friends growing older".
There's nothing cold or cliched here. Unlike Deep Purple and their half-croaked contemporaries, Rush have long since dropped the grubby melodrama and woken up to the late '80s.
Settled an polished they may be, but Rush are more relevant now than they've ever been. And they keep getting better.