Rush Open Fire
By Paul Gallotta, Circus, January 31, 1988, transcribed by pwrwindows
---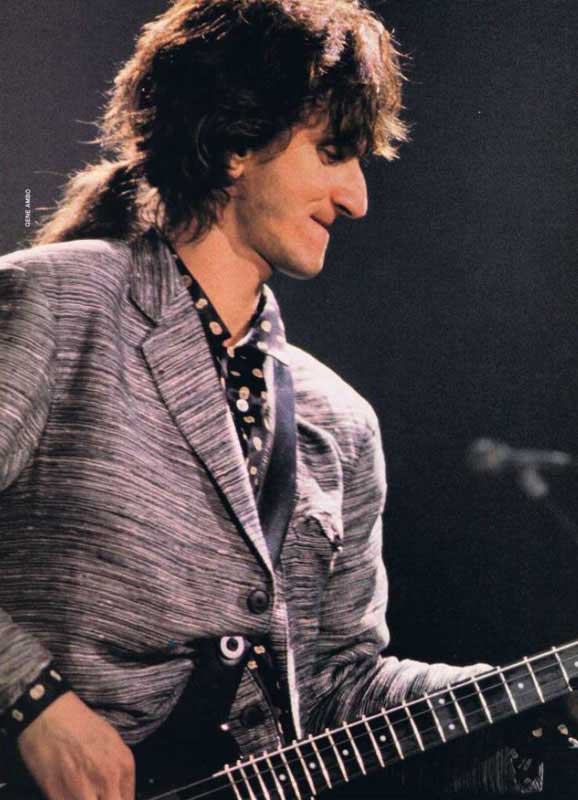 "Right now we're going through the horrors of learning of our indulgences on record", chuckles Rush guitarist Alex Lifeson. "We've recorded it, now we have to learn how to play it...we've all grown third legs and extra arms, so now we can do it live WITHOUT tapes".
The blond Canadian axeman may be joking, but at one point not all that long ago the typical Rush fan might have taken him seriously. Alex, bassist/keyboard/vocalist Geddy Lee and drummer Neil Peart have always been meticulous craftsmen, but with their last three releases (Signals, Grace Under Pressure and Power Windows), they've become technocrats as well. All three albums were marked by an added emphasis on studio effects, digitally sampled sounds and keyboards that made live reproduction difficult at best. With Hold Your Fire, they've effectively reversed the trend.
"In some ways Hold Your Fire is a step back," explains Lifeson. "On this one, the keyboards don't have as predominant a role. We wanted to get back to the energy of a three piece. While it does encompass some elements of the last three albums, it's probably the toughest music we've done in a long time".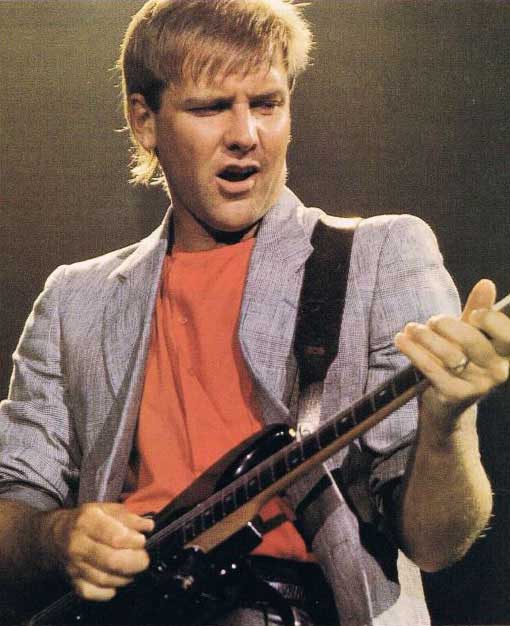 And the fans have responded to that toughened sound by putting Hold Your Fire in the top 15 after only five weeks. Not bad for a band that was admittedly on the point of breaking up only two years ago.
"Grace Under Pressure was a hard album for us to do", Lifeson states candidly. "Things didn't run smoothly. There were a lot of problems about the band and the record...we were exhausted when we finished it. At that point, I couldn't imagine coming up with any more original ideas.
"But Hold Your Fire was different", he continues. "We took the longest break we've ever had in our 13 years together last summer and we were fired up and fresh when we recorded it. It was probably the most fun (to record) of any album we've ever made."
Immediate plans call for Rush to tour the States until March, at which point they'll retreat to the studio to mix their next record, another live set due out by summer. And then it's off to an extensive European tour.
"I think that after every record, we feel that we've peaked creatively", speculates the guitarist. "But we feel very positive about this one. We still have fun with it and we're looking forward to having even more fun with it playing it live."
After being in Rush for nearly 20 years, that's really saying something...