Time Rewards Rock Underdog
By Christopher Jones, Now, March 3, 1988, transcribed by pwrwindows
---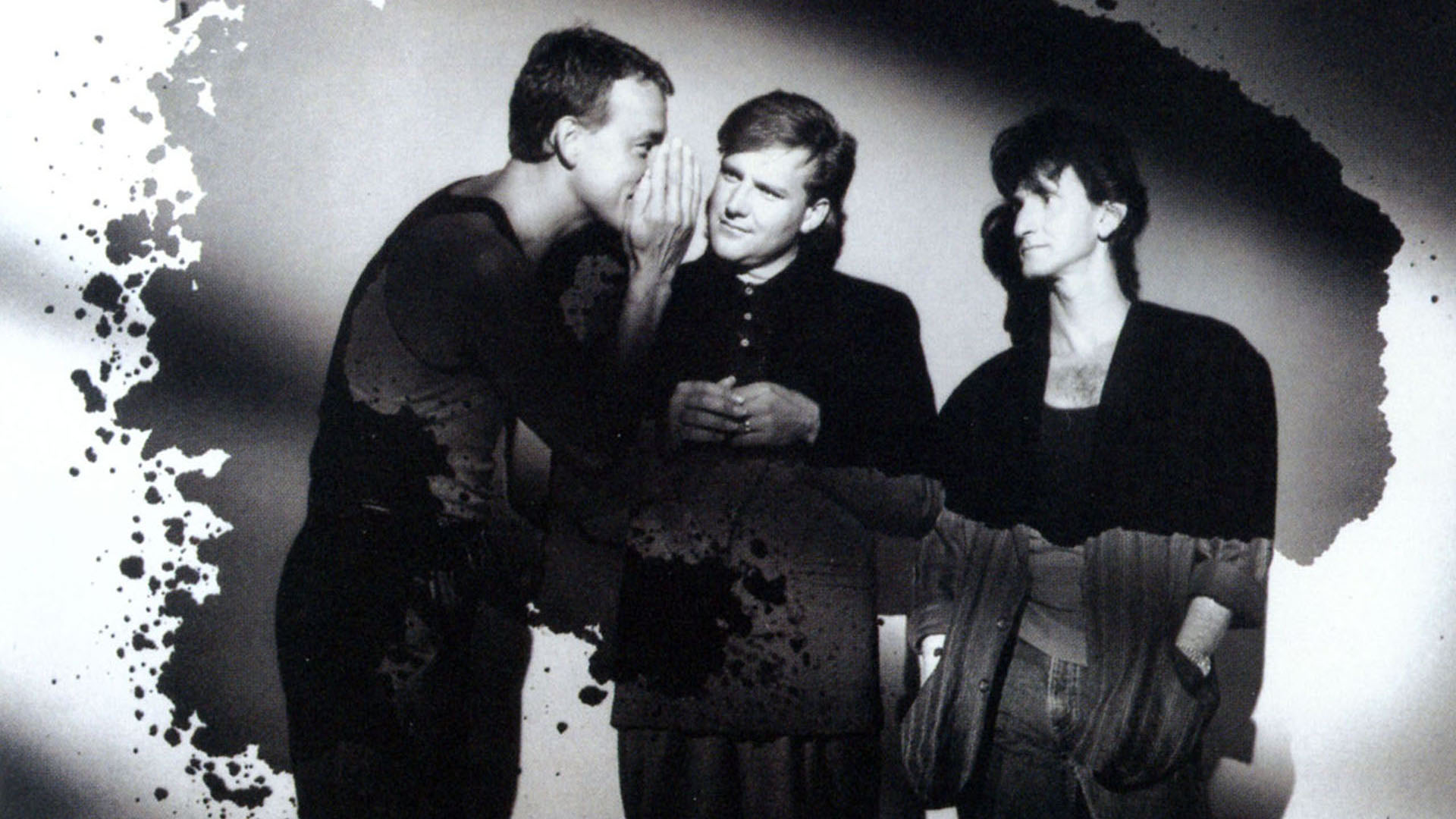 Rush singer/bassist Geddy Lee has led the band through a decade of intense rock and roll, becoming one of Canada's best-known and longest surviving musical exports in the process.
When Rush's 40-strong touring entourage breaks down its Maple Leaf Gardens' stage Tuesday night, the crew will find themselves with a couple of days to relax and prepare for their next set of gigs in Quebec. It's the sort of layoff most major acts strive to avoid while in the middle of a lengthy road trip but as Rush approaches rock and roll middle age, time off has become a priority.
The hometown stopover will cost a considerable sum in lost revenues but but Geddy Lee, the band's distinctive singer/bassist, says that at this point in their careers, money is no longer a major consideration.
On the phone from St. Louis, Lee speaks slowly and sounds vaguely weary' despise the fact that he's on his way out the door for a few sets of tennis before the evenings sound check and sold-out performance.
Now, he admits, "I'd love to stop Touring all together - to say, 'Well, Let's just release records and not tour.' But I think emotionally we would miss playing together. I mean, to be a musician and not to play would be a frustrating situation - so it's important to us.
"'But I think the kind of tours will really change in the future and they have already, really. Every tour is a little more leisurely paced, with a few less gigs, although this one has been a bit of a grind."
And while the members of Canada's longest surviving, extra-strength rock act may be feeling the years catching up with them, they're the first to admit that the extensive tours of the early days -particularly in the U.S. - are largely responsible for their continued success.
Rock Underdog
In many ways, Rush represents the quintessential rock underdog, having persevered to overcome a rather lacklustre image while competing in the high-glam arena of power pop. The band has never claimed to be especially pretty or fashionable - to Rush, musicianship has always been the prime concern.
"In the beginning," says Lee, ''there was a lot of resistance to what we were doing, especially in Canada, which was very influenced by radio at the time. And we weren't on the radio.
"But in America, there was a lot of opportunity - you could be a touring band without radio support. So we built a strong following by touring extensively and by going back to the same cities many times.
"But I think at this stage in the game," he says, "it's more important to us to get something out of our performance than to make a few extra dollars by hitting all those in-between places.
Moving around
"When you're playing too many gigs in a row, there's a tendency to go on automatic pilot and not put as much emotion into the show. So we try and pace ourselves. That way, there's always an edge to the performance. We try to stay pumped up for it."
And while a veteran band can suffer from overexposure to the road, the same call happen with the studio. Rush's answer is to break up the sessions and use a number of different studios. 'The group's latest album, Hold Your Fire, was recorded in five separate locations -two sessions in England, and one each in Paris, Montserrat and Toronto. "The moving around," Lee explains, "goes back to Grace Under Pressure, which was the fifth or sixth record we'd made at Le Studio in Quebec. It was a very difficult record for us to make because it was 35-below outside and we stayed in the one place the whole time. By the time we finished, we all had cabin fever and we couldn't wait to finish the record and I think we compromised the mixes in the end . So after that, we decided that from then on we'd try to move around more and break up the monotony."
Hold Your Fire - the group's 13th album - is their first since 1976's groundbreaking 2112 to be even partially recorded in Toronto.
"In the past," Lee recalls, "we were always worried about the distractions of the phones ringing and people dropping in. But this last experience at McClear Place Studios has drawn us more toward staying home next time and being even more of a Toronto band.
"When people ask me about the music scene in Toronto, I don't really fuel competent to comment because I really don't know what's going on in the local clubs. At this stage in our career, I think we'd like to work in Toronto more often to be closer to home."
The Toronto connection is also showing up on the Canadian stretch of the band's current tour. Rush's opening act for the cross-country dates is local outfit Chalk Circle.
"When we were enquiring about what good Canadian bands were around," Lee says, "Chalk Circle seemed like a logical choice. We were all familiar with their records from radio and we liked what we heard. Our management was also interested because they thought they were a real quality band. And people have been paying attention to them - at least on the east coast where the tour started. They seemed pleased with how they went over."
Pop play
Ironically, as Rush's music has grown less bombastic and more accessible, pop radio play hasn't increased proportionally.
"Pop is a funny word," Lee says. "It means popular and in that sense we've always been a popular band - we've always been popular enough to sell and in good quantities.
"But because our music is unconventional and hard to categorize, it's been almost a sort of cult pop. I would say that this record is probably our least aggressive and most melodic, and yet it's probably had the least AM radio success of any record we've ever made. I think our arrangements are still too unusual and our music is still too off centre to be considered mainstream."
Still, Hold Your Fire is approaching platinum in the States and sales have been spurred on by the current tour. In Canada, the album is closing in on double-platinum status.
The group's undiminished popularity, however, has not been abetted by the video era. Rock video, he says, is still a medium with which he has some trouble.
"I think we've survived the video age," he says, "if a little uncomfortably. We' re not the kind of band that goes into any project easily, especially one where you're forced to work so closely with someone else, like a director. They always want us to act and we don't see ourselves as actors. We're musicians, so the challenge is always to make each performance clip more interesting than the last.
"Videos are such a strange medium," Lee says. "They're not for sale, so you can't justify spending a fortune on them - they're like commercials. It's weird because they're not movies and yet they're movie-like, and they're not art yet they are artful. So it's always a sort of uncomfortable balance between a band performing their song and a director realizing his own creative ideal. It's very hit and miss."
Strange medium
Oddly, for a group so apprehensive of the video medium, Rush will be filming its British dates later in the year, for a live concert film. The movie will likely coincide with the group's next album, a live package that will be their first since All The World's A Stage, 10 years ago.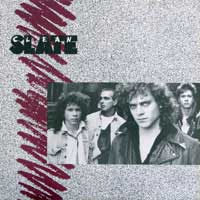 In the meantime, says Lee, the group would like to take on a variety of projects, particularly soundtracks and possibly producing records for other artists. Rush guitarist Alex Lifeson is already at work with fledgling Toronto band Tabula Rasa. [Transcribers Note: Tabula Rasa soon changed their name to Clean Slate (an English translation of the Latin phrase), and released their eponymous five song EP, produced by Alex Lifeson, in 1988.]
"Producing other people is something we're always keeping an eye open for," Lee says. "We have so much experience now that I think other people could benefit from that. Being an island as much as we are, in that we're only three people, it's refreshing to work with other people and get outside of our own group setting."
Asked whether 15 years at the forefront of Canadian rock has finally made him and his bandmates millionaires, Lee replies with typical candor.
"What a tacky question. I don't think money's got anything to do with it. It doesn't justify what you do. We're hundredaires.
"Money is completely relative and it all depends on what you want to buy with it. I can't afford to buy the Blue Jays yet."
RUSH, with CHALK CIRCLE, at Maple Leaf Gardens, Monday and Tuesday (March 7 and 8), $19.50 and $22.50.