A Show Of Hands Album Review
By Michael Azerrad, Rolling Stone, April 20, 1989, transcribed by Jimmy Lang/Meg Jahnke
---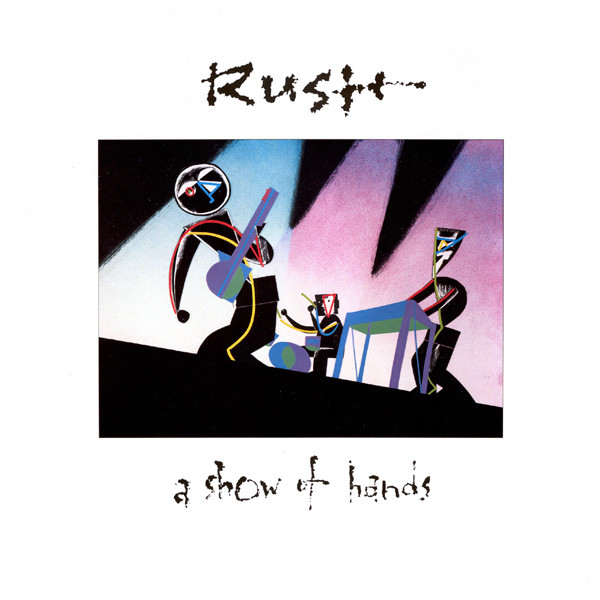 1 1/2 stars given (out of 5)
Although their fans treat the three members of Rush as if they were the Holy Trinity, the band chose the theme of another threesome - the Three Stooges - as the opening fanfare for its third live set. It's a bit of self-effacement to be found nowhere else on this album.
Most of the material on A Show of Hands is from Power Windows (1985) and Hold Your Fire (1987). Many of the performances stick closely to the studio versions, even down to having 'til Tuesday's Aimee Mann repeat her backing-vocal stint for "Time Stand Still." The sensation of a studio recording is heightened by the remarkable sound quality of the recording (even the crowd recorded well).
Rush's prodigious chops are proven crowd pleasers, but this collection is a morass of muscle-bound technique, quasi-profound lyrics and bassist-keyboardist Geddy Lee's shrill screech. Even the drum solo by the awe-inspiring Neil Peart ("The Rhythm Method"), complete with obligatory gong crash, is not nearly as good as what he throws into the regular songs. In spite of (or perhaps because of) all the pyrotechnics, the music has the emotional emptiness of bad jazz fusion. "Nothing can survive in a vaccuum," as Lee squeals in "Turn the Page."
The last four numbers begin to redeem the album, but it's too little too late for this seventy-five minute, double-LP endurance test.