Rush Promises A Show For The 90s
By Gene Stout, Seattle Post-Intelligencer, March 23, 1990, transcribed by pwrwindows
---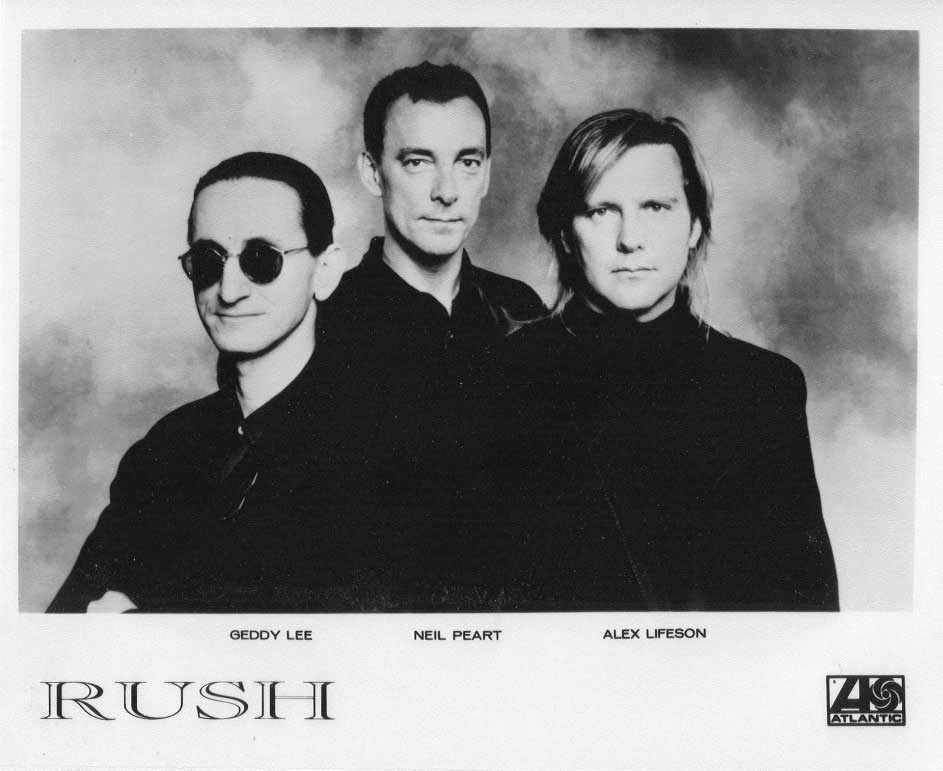 Rush has been the quiet giant of Canadian rock for nearly two decades.
Though the progressive power trio is plenty loud, members Geddy Lee, Neil Peart and Alex Lifeson have always brought a certain dignity to their professional lives, avoiding the flamboyance and scandalous behavior that keep groups like Motley Crue in the news.
Drummer Peart, the group's chief songwriter, sounds like a man who has lived well. He is secure and comfortable in his life's work.
"Stylistically and technically we have spanned an ideal period of time," he said by phone from Toronto. "We're very much responsive to the changes in popular music. We don't feel threatened by them."
Last year, Rush signed with Atlantic Records. Its new album, Presto, is marked by lush orchestral touches and apocalyptic lyrics that are classic Rush. But it is more vital than other recent albums.
A new producer had a lot to do with it. The group hired Rupert Hine, who had worked with the trio on its 1984 Grace Under Pressure [sic, that was Peter Henderson] album. Hine replaced producer Peter Collins, who was immersed in a recording project in London.
Hine laughed when he heard what the trio had come up with after several weeks at a rural recording studio. But much of it found its way into the new album.
"He's really amused by what we think we can get away with. A lot of what we do in the studio is a combination of innocence and bravado. It's a pastiche of styles. It's a little schizoid. It's all that is inherently us."
The 1990 Rush tour includes a concert Monday night at 8 at the Seattle Center Coliseum.
Peart said the group redesigned its show from the ground up. "We have two big lighting trusses that hang over the audience and illuminate everything. They expand the parameters of the stage. We were determined to make this the first Rush show of the '90s rather than a continuation of the '80s."
Adding extra flash to the show is opening act Mr. Big, a four-member hard-rock band with strong credentials.
Bassist Billy Sheehan worked with David Lee Roth and was a member of Talas; drummer Pat Torpey played with Ted Nugent and toured with Robert Plant, and 22-year-old guitarist Paul Gilbert polished his skills in L.A.'s Racer X. The group's singer/songwriter, Eric Martin, previously led his own group, the Eric Martin Band.
Rush and Mr. Big, rock concert, Monday night at 8 at the Seattle Center Coliseum. Tickets $18.50, plus service charge, at Ticketmaster.