Band Still Creates Rush 30 Million Discs Later
By John Mackie, Vancouver Sun, March 22, 1990, transcribed by pwrwindows
---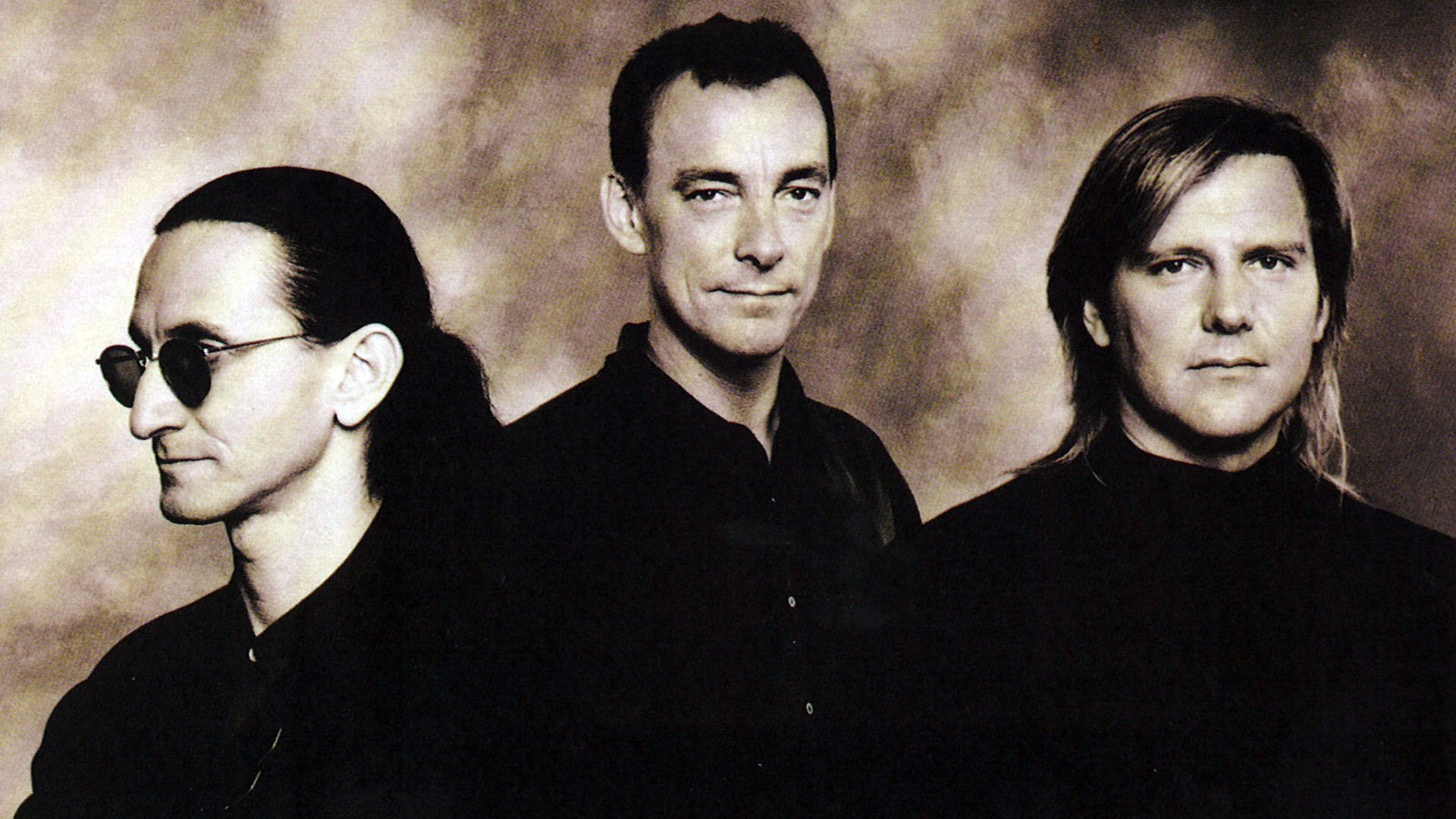 FEW ROCK BANDS have inspired as much fervent adulation in their fans as Rush. Neil Peart's sci-fi lyrics and the band's penchant for complex musical odysseys (nay, epics) have set progressive and hard rock imaginations aflutter all around the globe, resulting in consistently high record sales (30 million to date, more than any Canadian band in history) and a hard core of Rush-heads (Rush-ians?) ready to party own any time the Toronto trio does a concert. (Next stop: the Pacific Coliseum, Friday night.)
And then there are the Rush fanzines, carbon-copied tomes dedicated to spreading the good word about Peart, Alex Lifeson and Geddy Lee. The Spirit Of Rush is an English fanzine that has been publishing quarterly since the summer of 1987: It's crammed with everything you ever wanted to know about the power trio.
A lot of the stuff will only interest the true Rush-o-phile, but there are some gems deserving wider circulation to be gleaned from The Spirit. Like, did you know the band used to do a version of Jailhouse Rock in Serbian? Did you know their first single (on their own Moon records label) was a version of Buddy Holly's Not Fade Away?
And did you know that guitarist Lifeson was born in Fernie, B.C.? Indeed he was - although his wee years were actually spent in Michel, where his Serbo-Yugoslavian father worked in the mines. Of course, his parents moved back to Toronto when he was still young - a fateful decision, because it was there he met the teenage Geddy Lee.
But back to those fanzines. What's it like to inspire such adulation?
"It's satisfying to know that people are that involved in what you're doing and in your work," answers Lifeson over the phone from Edmonton. "To take it to that other level... I've seen some of them that were just quite insane, where it goes a little bit too far I think, and they start seeing and reading things that just don't exist into our music and into what we do."
Part of the misunderstanding, no doubt, comes from Peart's lyrics. Does the band always understand his concepts?
"We always discuss them," replies Lifeson. "Certainly for Geddy, it's important that he has a clear understanding of them, that he feels comfortable with the theme as well as with the pacing of the words themselves. He's got to be able to sing the song with conviction, so there's a lot of discussion regarding the lyrics, as there is with the music.
"But Neil is very open to that kind of criticism. He'll work on something, and quite often, almost 100 per cent of the time, he'll come back with a rewrite on a particular line or stanza that's even clearer or more succinct than it was. He's constantly upgrading his writing; he's very self-critical as well."
Peart also writes the band bios: For the new album, Presto, he makes the observation that "in musical terms, Rush isn't so much a mirror, but a satellite dish moving down the road, soaking up different styles, methods and designs." Lifeson says the band's ever-changing sound comes from the fact "we never plan too far ahead what we're gonna do next; it's always been rather a spontaneous thing with us."
One of the tricks the band did learn along the way was to stop "showing off" their virtuosity and perform leaner, shorter songs: learning what not to play, as well as what to play.
"That's the lesson I think we did end up learning. Often it's tougher to do that, where less becomes more. I think being musicians has always been important to us..."
Lifeson isn't particularly enamored with some aspects of pop music these days, particularly what he calls "the advent of video music."
"The quality is just not there like it once was," he says. "Bands like Milli Vanilli - and I use the term band loosely - winning Grammies as best band, and winning a Juno as best international group... it's ludicrous. They don't sing, they don't play, they don't write, they don't do anything - they just look. That's what it's all based on now and it's too bad."
What does he think of the modern heavy metal and/or hard rock scene?
"That whole new wave of heavy metal and all its other types, I don't really listen to, I don't find it very satisfying. I don't find it very different from one band to the other. There seems to be a particular dress code; the guitar sounds are all the same, drum sounds are all the same. I don't think it's really that exciting or that interesting.
"But there is a movement to more of a progressive approach to a lot of hard rock bands these days. I guess we're moving into that cycle now that we experienced in the early '70s." He chuckles. "As we move through the heavy metal rebirth of the late '60s, pretty soon, I guess we'll be hip again."