Rush: Three Smart Rockers Loosen Up And Have Some Fun
By Steve Morse, Boston Globe, December 6, 1991, transcribed by pwrwindows
---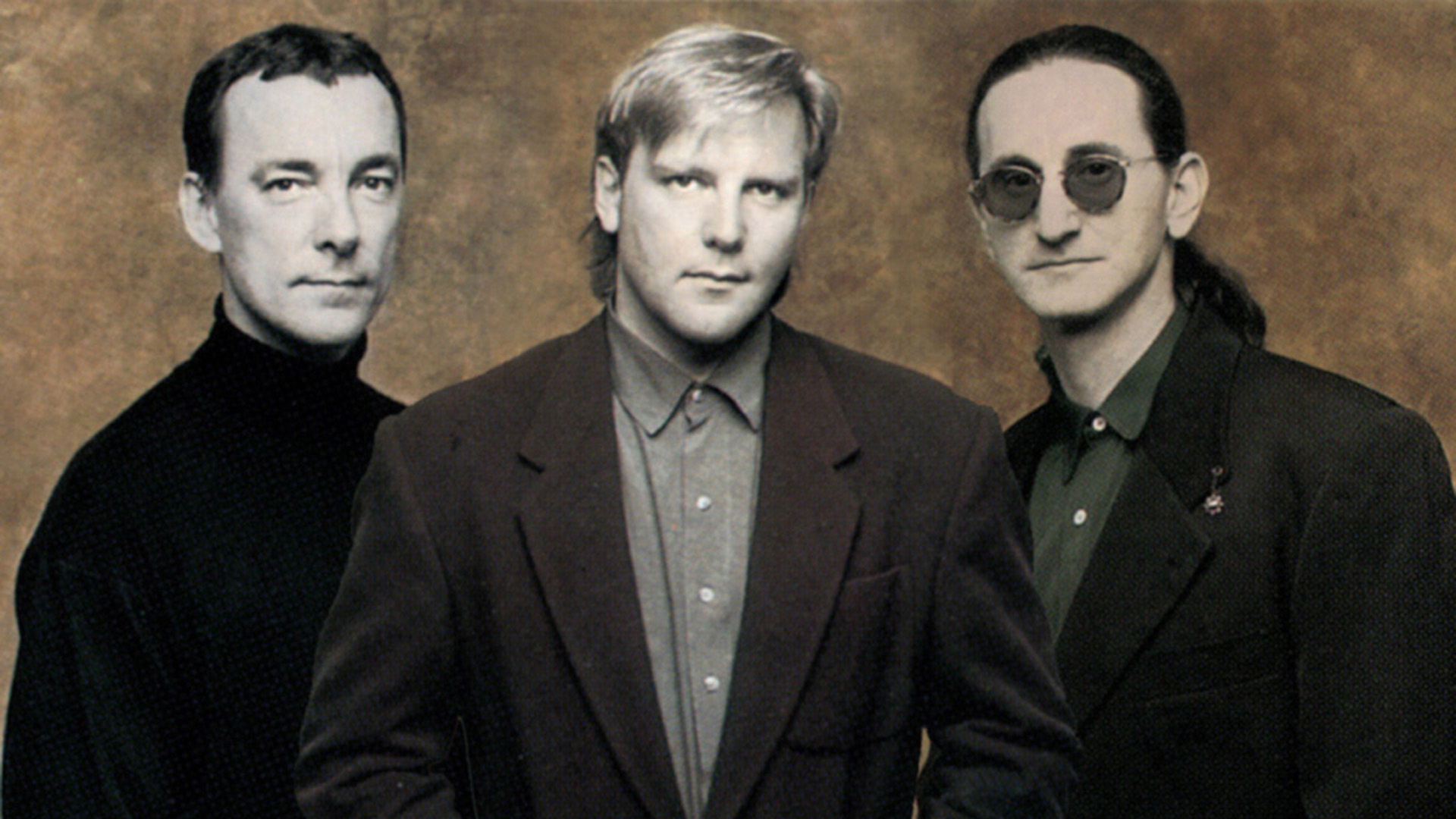 Rush is a power-rock trio with smarts. The players are known to take French lessons before shows, visit art galleries on days off and discuss the intricacies of modern painting while driving to gigs. They refuse to accept the idea that touring means mindless drudgery and artistic stagnation.
"Touring is very much an interpretive, rather than a creative thing, so it can come to feel stultifying and repetitive," says drummer Neil Peart. "So I think you have to try to challenge yourself in other ways.
"We studied French, for instance, over a couple of tours. We'd get the Berlitz schools to send out an instructor and before the show, the three of us would have a French class. It was a way of feeling we were accomplishing something new every day," says Peart, whose group plays a sellout show Tuesday at the Worcester Centrum.
The Toronto-based Rush has long been seen as stoical and perhaps too cerebral, but they're finally having more fun. They now make tours work for them, not against them as they did in the late '70s when, in the first flush of stardom, they were so afraid to turn down concert dates they once played 17 nights in a row, took one day off, then played another 14 in a row while driving up to 350 miles between stops.
"It was soul-destroying," Peart says during an interview this week from Washington.
Today, the band's more relaxed pace also allows singer Geddy Lee and guitarist Alex Lifeson to play daily tennis; and allows Peart, an avid bicyclist, to sometimes cycle between tour stops.
"You've just got to get out of the touring bubble because it can be so alienating. So many musicians have become victims of that bubble, either through drugs or alcohol or just psychological imbalance, as in the case of someone like Roger Waters," Peart says, referring to the ex-Pink Floyd singer.
"I really respect Roger as an artist, but his alienation soon became his only subject. Because he felt so alienated, he had to write about what he cared about the most - and unfortunately, what he cared about the most was his own alienation.
"Again, we're trying to avoid all those things. The alienation is really external. People try to impose it on you just because of the artificialty of the way this business works. We've always fought back against that - and we're learning more and more how to get away from it."
In their 17 years together, Rush has likewise fought against easy musical stereotypes. Never a Top 40 band (their biggest hit was "New World Man" in 1982), they've maneuvered through avant-garde heavy metal, textural art rock, reggae rock and the occasional jazz-powered instrumental. Critics have often had a love/hate relationship with Rush, and Peart isn't about to defend all the band's music.
"I'd be the first to suggest we've been uneven," he says. "But at the same time, we don't second guess what we're doing. And we don't submit a whole bunch of songs to the record company to let them pick the most commercial ones. We just do whatever seems most interesting."
Peart, the band's lyricist, wrote many songs with science fiction themes when the group started. He's since branched into wider areas, including quips from the fiction of John Barth to political thoughts on the end of the Cold War in "Heresy," a song off the new album, "Roll the Bones."
But the title "Roll the Bones" does mark a return to his former sci-fi roots. "I took it from a science fiction story by Fritz Lieber that I read about 15 years ago. It was called 'Gonna Roll the Bones.' The story has nothing to do with our record at all, but I just love the phrase. It sat in my notebook for 15 years waiting for a home."
The new album also addresses fate - a frequent Rush theme - and the element of luck - a more recent obsession. "There's discipline and hard work involved in what we do, but there's still an element of luck that I happened to meet these two guys and we could work together with this kind of chemistry. The three of us have managed to survive a lot of musical changes - and we still have an audience. There's a matter of luck there."
Luck aside, Rush is also finally talking about a long-term future - something they hadn't done in the previous 17 years.
"This time we dared admit to ourselves that we were happy working together and didn't foresee a need for any change," says Peart. "We've always taken the future in short bites. We'd say, 'OK, we'll make the next record together and we'll do the next tour together,' but that's as far ahead as we ever thought. We never took for granted there was any future beyond that. But this time, Geddy said he could see the band would satisfy us for as long as we cared to be musicians. That was quite a realization, but it finally dawned on us that he was right."