Rock Trio Rush Shares Its Music, Not Its Privacy
By Russ DeVault, Atlanta Journal and Constitution, March 4, 1992, transcribed by pwrwindows
---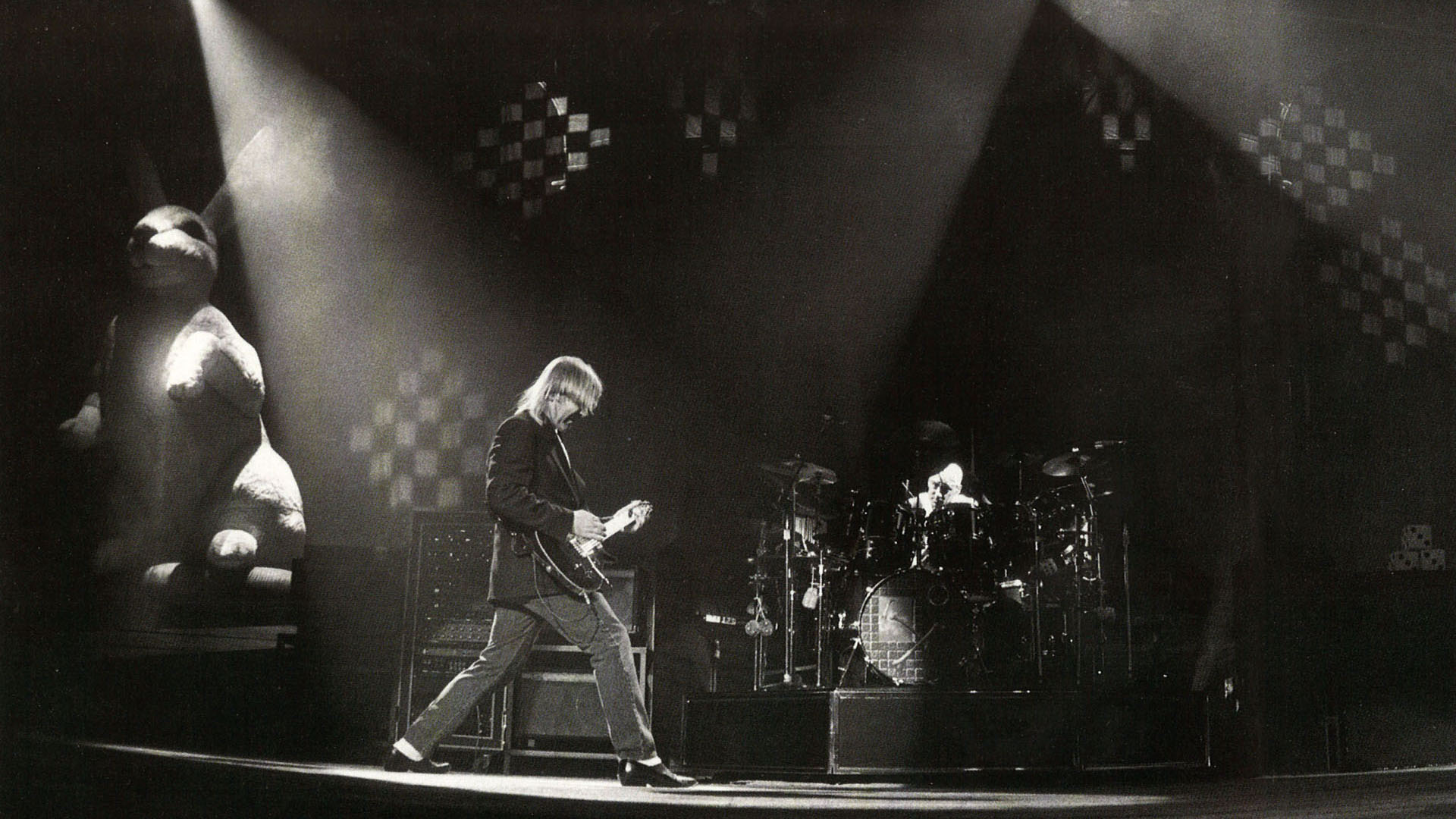 The powerful Canadian rock trio Rush has been filling arenas for a dozen years and its album sales total more than 22 million, but who are these guys?
"I'm just another nut on a bicycle," says drummer and lyricist Neil Peart, proudly pointing out that he frequently and anonymously bicycles from city to city during the tour that stops tonight at The Omni.
Despite producing ultra-accessible heavy-metal music, Mr. Peart, guitarist Alex Lifeson and bassist-vocalist Geddy Lee - all about 40 and from Toronto - remain relative strangers to their fans and to the staff at their label, Atlantic Records.
Although the three musicians seem to enjoy talking about their new album, Roll the Bones, and current single, "Ghost of a Chance," personal questions are good-naturedly shrugged off.
"Privacy's important to us," Mr. Peart says before a concert in Miami. "Everything's pretty stable in our lives."
Or, as Mr. Lee put it several years ago, "We haven't tried to build any kind of image. We're not these wild, exciting people anyway. We don't do the kinds of things people want to read about."
What Rush does do is couple Mr. Peart's to-the-point lyrics with forceful guitar, drum and synthesizer music. For years, the trio faithfully tried to reproduce its studio sound during concerts, but that has changed.
"Touring is an interpretative art, but we haven't been known for our improvisational work onstage," Mr. Peart says. "In many cases, the versions of songs on live albums were not different from studio albums and we believed that was enough."
But growing confidence in their musicianship, which first coalesced in 1976 on 2112, the fourth of Rush's 18 albums, has finally changed that approach.
"We've even put improvisational bits into some of the brand-new songs," Mr. Peart says. "We want to give them a chance to give the audience something different."