Feeling Groovy
By Chris Welch, Rock World, November 1993
---
"Rush - are they still going?" said the cynic. Yes, they bloody well are, and after 20 years they deserve some respect! The unique Canadian trio rock like fiends on their attacking new album, as singer GEDDY LEE tells CHRIS WELCH.
It's a constant source of amazement that a band can sell out huge venues like Wembley Arena, release platinum albums, boast a worldwide army of fans, and yet still fail to register with sections of the public at large. I was speaking to a top music biz executive only recently, who had absolutely no idea Rush were major players in the rock league. "But they're huge!" I assured the man with virgin ears. "I don't believe you!" was the vigorous response.
But as Rush reach their 20th anniversary next year, the band that features Alex Lifeson (guitars), Neil Peart (drums) and Geddy Lee (vocals and bass), celebrate by releasing a strong new album 'Counterparts' (Atlantic). It's their 19th and third for Atlantic, and is notable for its heavier, straight ahead rocking style. Geddy Lee was in London recently and despite a touch of jet lag, was delighted to explain the evolution of 'Counterparts'.
"One of our main goals of this record was to have a drier, bigger sound, especially the rhythmic side of the record. We have been learning in the past few years, how to become more groove oriented, which is tough for white Canadian musicians! Neil and I have been trying to perfect a lot of new rhythmic things. There seem to be more bands blending rhythmic stuff with hard rock, and I think it's a great marriage. It's one of those bandwagons we are quite happy to jump onto. We like Fishbone and the Red Hot Chili Peppers who have such eclectic influences, and their rhythm sections have that American groove thing going which is very appealing to us."
The new album seems to be getting away from the old Rush intensity, but Geddy says: "It's a different kind of intensity, more gutteral and less cerebral, which will be a great relief to many people when they hear the record!"
But there has always been an element of fun and good humor in Rush, surely, despite their heavy, rather serious image?
"Oh yes, there always has," smiles Geddy. "You're right. It's there when we are making the records. I am surprised it doesn't show more. Maybe the musical colors we use are quite dark, and gets interpreted as being deadly serious, even when that's not the intention. But we are not trying to prove to the world, like U2 that we are not taking ourselves seriously. We are just more comfortable and more confident, and people recognize we are not one dimensional."
An integral member of the band is drummer Neil Peart, who also writes all their lyrics. It's 20 years since he joined the band in 1974 but Alex and Geddy still like to call him their newest member. "I guess we have to regard any time before that as pre-history," says Geddy. "It's kind of a happy time for us, knowing we have survived 20 years, with no other changes. We have talked about expanding the band in the past, and adding another member to free up my hands and feet. But Rush is like a young boys club. We don't want any other members to join! We make it work with the three of us and we don't have another opinion to deal with, and another personality to wrestle with on the road. We are afraid of tampering with the chemistry."
Rush tend to embark on massive world tours with elaborate stage shows like their 'Roll The Bones' epic in 1991. Combined with the complex music they have to remember and deliver each night, it can be a draining experience.
"The last one was a long tour, but it was fun until the last three weeks when it got a bit deadly. We are always nervous about coming to Europe, but our tours in Britain have always been fabulous, and it was a joy to play in Eastern Europe."
Rush took six months off after their 1991 tour and began writing their latest album. One of their most intriguing new track is 'Wilderness of Mirrors' [Ed. note: "Double Agent"], a phrase which came from a T.S. Elliot poem and was also used by James Angleton describing the CIA. "It's an odd song, part heaven and hell, nightmare and dream song. 'Nobody's Hero' is quite different, and goes out on a limb. It is very strong lyrically, about the death of two people, and our perception of heroic ideals. We seem to care for these people who appear to us on screen and in books, and yet we don't know much about them apart from this fake image we idolize."
"Yet we live amongst people who live heroic but quieter lives, and we don't pay much mind to them, until they are gone. It is a tragic song but we try to leave it with an uplifting feeling of hope."
"Musically I think we are living in a very healthy time. There was a real hole in the music scene five years ago, but now a lot of new bands have come from the Western States. Soundgarden, Fishbone and Primus are really great, interesting bands. What happens is that because most people in the music business don't know anything about music, they accidentally sign some bands that are pretty good. In the wake of Nirvana's success, a lot a bands who are better musically, have come to light. A lot of A&R people don't want to take any chances because their jobs depend on it. I supposes it's understand able, but unfortunate."
Rush have never had a standard rock image - no scandals, no outrages, just straight ahead music for them. Geddy: "We switched labels a couple of years ago because we didn't have any feel for who was at our old company anymore and I kind of objected to being inherited and transferred from one president to another. We are NOT a typical band. We're regarded as difficult because we have low key life styles. We went to Atlantic because they are more music orientated. We just needed a fresh start!"
Rush are obviously determined to play for their fans well into the 21st century - and perhaps then the rest of the world will discover what they're missing!
---
Rush 'Counterparts' (Atlantic)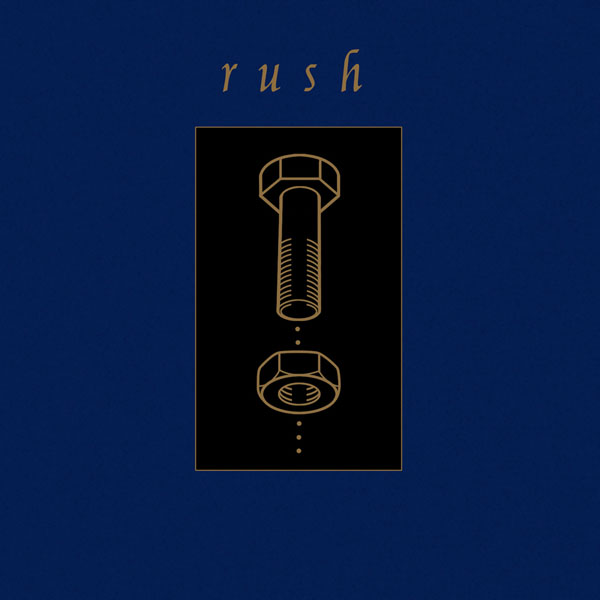 Tracks: Animate, Stick it Out, Cut To The Chase, Nobody's Hero, Between Sun and Moon, Alien Shore, Double Agent, Leave That Thing Alone, Cold Fire, Everyday Glory
Rush have moved into a tougher, harder rocking groove on this, their 19th album. The songs are tightly conceived and delivered with all their usual panache and renewed vigor. As their brilliant drummer-cum-composer, Neil Peart kicks off such tracks as 'Alien Shore' and 'Speed Of Love' with a crisp flourish of battering snare and bass drums, the strong pulse is maintained, evens as the guitars of Alex Lifeson leave those mystical spaces between chiming chords that are at the heart of the Rush sound. Space, serenity, contemplation, some anguish, some humor, and a lot of artistic fulfillment remain the band's forte. The subjects retain the imaginative perspectives one has come to expect from the Canadian trio. 'Double Agent' proves contradictions and confusions, while 'Nobody's Hero' looks at the contrast between perceived screen heroics and the real life bravery of everyday people. The lyrics unfold like essays, while the bands's music flows like a ceaseless turbulent tide.
Chris Welch. **** out of *****