Solo Album Is A First For Rush's Lifeson
By Brian McCollum, Detroit Free Press, January 12, 1996, transcribed by David Panian
---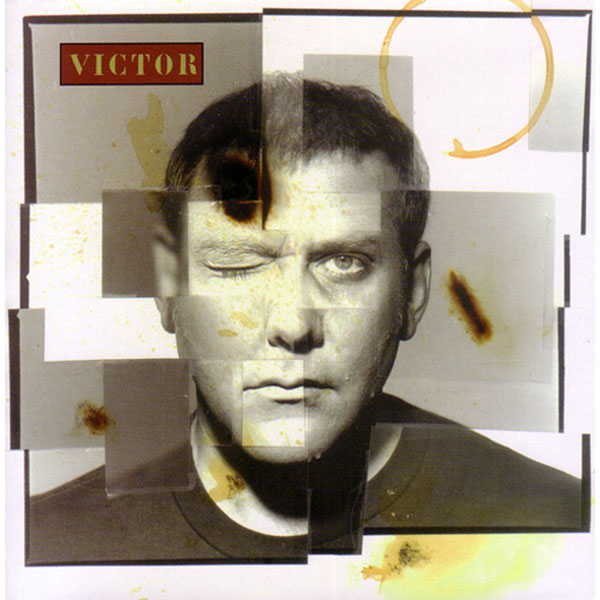 The rumors first popped up in 1982, when Rush released "Signals," a melodic album that buried Alex Lifeson's guitars under a keyboard heavy mix.
The word spread quickly: Lifeson, jilted and restless, was eager to do a solo project.
It took 13 years and seven more Rush albums, but the 42-year-old guitarist has finally done it: "Victor" - written, performed and produced by Lifeson at his Toronto home, with help from a few musician pals - was released Tuesday by Atlantic Records. The group, which included Primus' Les Claypool, dubbed itself Victor, too.
It's the first solo project in Rush's 22-year recording history, but fans need not fret: The band's in fine shape. Matter of fact, the only half-hour Lifeson could rustle up this week to chat about "Victor" came during a break at the band's studio session in Bearsville, N.Y., where on Monday Lifeson, drummer Neil Peart and bassist/vocalist Geddy Lee started cutting tracks for a Rush album to be released later this year.
Meanwhile, with its catchy first single, "Promise," snagging big airplay at rock stations across motherland Canada and the U.S. - it's top five at Detroi's Z-Rock (WDZR-FM, 102.7) - the hard-edged "Victor" looks to be a winner for both alterna-rock fans and the progressive-minded Rush set.
Lifeson admits he's often felt frustrated during the last decade, as Rush's musical thrust moved from guitar-driven rock to more textured progressive sounds. But he says the 10-month "Victor" project, recorded last year during the lengthy break that followed Rush's "Counterparts" tour, was tougher than anything he's done with the trio.
"This might sound corny, but in all honesty, when I finished the record, I thought, "OK, I don't care what happens to it now. If it's not released and no one hears it, thatUs OK - I did what I set out to do,'" Lifeson said.
He laughed.
"Of course, now that it's actually out, well...!"
Laid-back Lifeson talked Wednesday from Bearsville, about:
Support for "Victor" from Lee and Peart: "We love each other, and anything we do, we're supportive of each other. I mean, I made a record -Geddy made a baby! So I think his project is a little more important, when it's all said and done, than mine. And Neil has a million things on his agenda.
"We all had the opportunity, because we had a year and a half off, to pursue some things that we never got a chance to do. In the back of my mind, I've always hoped to do a solo project, but I never really found the time.
"What it's done for me as a songwriter and a guitar player is such a benefit to this (upcoming Rush) record. If you can make yourself better, it helps everybody."
Lee and Peart's interest in appearing on the album: "I never asked them, but I don't think they would've wanted to do it. They understood this was purely my own thing - I had to get it out of my system."
"Victor's" tougher-edged sound, first glimpsed on Rush's "Counterparts" (1994): "I lean toward harder, heavier stuff in Rush's writing, and this just gave me a platform to really get across those kinds of musical ideas.... I think 'Victor' has some variety to it. There are a lot of mood changes, and different colors in different songs. So I was able, to a point, to get a lot of different things out of the way I hear musically that donUt necessarily fit what Rush is doing."
Recording vocals. Lifeson sings lead on two tracks - something he's never done with Rush: "I'm not really a singer, and I don't think in singer's terms with regards to performance. I did a (practice) vocal on 'The Big Dance" all the way through, and that's what (I Mother Earth's) Edwin based his vocal performance on. He did one or two takes, and it had all the character in it that mine was lacking.
"Doing vocal was not that precious to me. I wanted the songs to sound really great on their own, and if it required someone else singing, then fine."
Perceptions of some "Victor" songs as politically incorrect (album opener "Don't Care" included graphic descriptions of sex): "'Don't Care" really deals with using sex as a very powerful tool for a release of frustration and anger. I think it gets that across. If I use a word that isn't PC, then that was the word that suited the song, and was very important in terms of the kind of impact it gives.
"So, for me, artistically, that's what it required and that's what it has. If somebody else has a problem with that, well, we'll deal with that later."