Details Of Live Rush Collection
By Karen Bliss, Jam!Music, September 11, 1998
---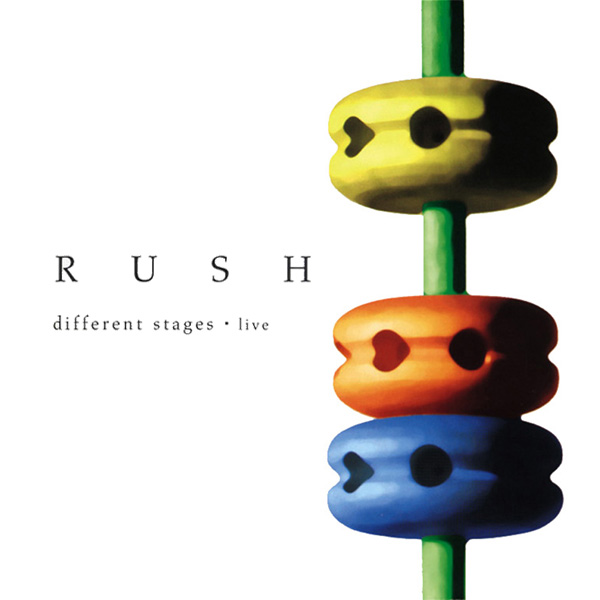 Canadian rock trio Rush will release a live triple-album set, titled "Different Stages", Nov. 10 in the U.S. on Atlantic, and on or around that date in Canada on Anthem/Universal.
Discs 1 and 2 are live recordings culled largely from the band's last North American tour behind the "Test For Echo" album.
"You hear '2112' in its entirety live, which was probably one of the major highlights of that tour because it hadn't been played in eons, plus there are some things from the 'Counterparts' tour that weren't played on (the 'Test For Echo' tour)," says a spokesperson at SRO Management, who didn't wish to be mentioned by name.
The big news, howver, is Disc 3. Considered a bonus album, it is an archival concert recorded in 1978 at Hammersmith in London, England, during the "Farewell To Kings" tour.
"It includes everything from that album, but also has songs going back to 'Fly By Night', 'In The Mood', 'Bastille Day', much earlier recordings," says the SRO spokesperson.
"These guys hold on to a lot of stuff. They found this, and it was a great piece of work, so they wanted to put it out for the fans. They haven't done that kind of thing before."
Rush -- Geddy Lee, Alex Lifeson and Neil Peart -- has not yet started working on any new material.
"They're concentrating on this," says SRO.
"It was a lot of work. They did a lot of work mixing and creating, so they're focusing on promoting this right now."