Rush Continues Live Tradition
Its Latest Offering Lets Fans Compare Recent Shows With Material From 1978
By Mark Marymont, Springfield News-Leader, January 10, 1999, transcribed by pwrwindows
---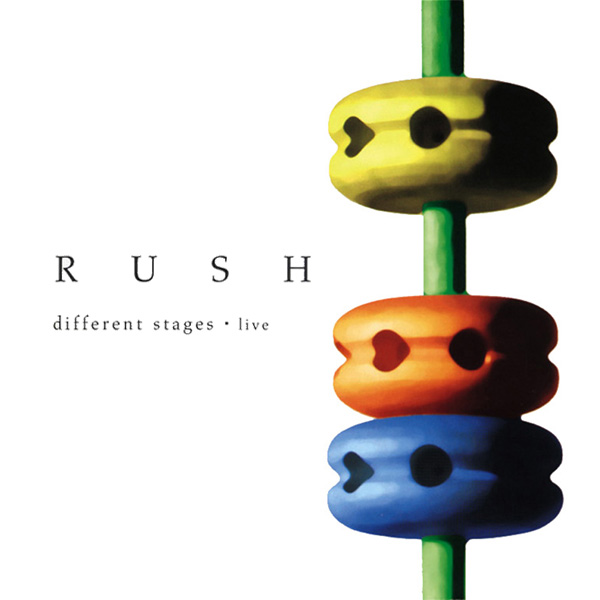 "Different Stages - Live"
Atlantic/Anthem
**1/2
At this point in their long and storied career, members of Rush aren't likely to make a lot of new fans. But a lot of old fans are still on board and still taken with their majestic, sometimes bombastic sound and the unique squeal of lead vocalist Geddy Lee.
Live albums are something of a tradition for this Canadian trio, averaging one after every fourth studio project. Most of the tracks on two of the three discs here were culled from their 1997 "Test For Echo" tour plus a few from '94's "Counterparts." There's also a bonus CD of a 1978 London show that serves as a nice counterpart to the new material, allowing the listeners who are interested to compare the new and relatively old Rush.
For a band that prides itself on sound quality - and it is usually quite remarkable in concert - the mix here comes close to being too hot. At times, on tracks like "Dreamline," "Limelight" and "Roll The Bones," its powerful arrangements threaten to overwhelm Lee's vocals. The crowd response is brought up as well, although that does add an element of excitement missing on some live sets with pristine sound but little outside noise.
If you haven't figured out Rush by now, this won't change your mind. But it does have a large and loyal following that will be interested in the nuances between its live work and studio output.