Rush's Geddy Lee Talks About Solo Album
By Darren Davis, Launch.com, October 15, 2000
---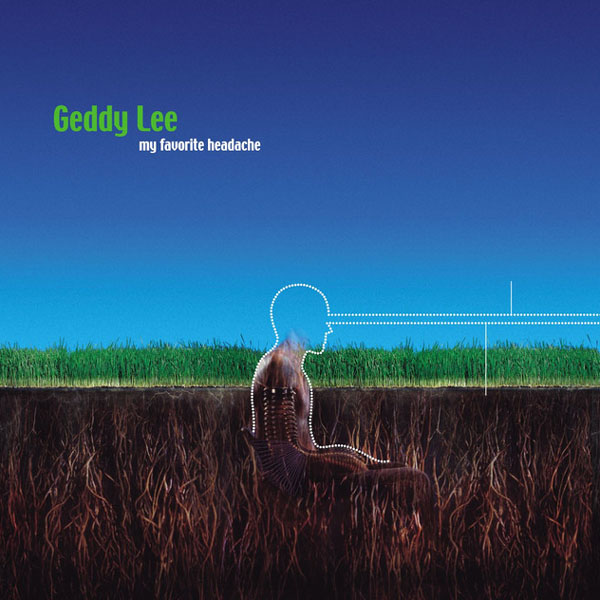 (10/15/00, 10 a.m. ET) - The debut solo album by Rush bassist/singer Geddy Lee, My Favorite Headache, hits record stores November 14. Lee is optimistic that Rush fans will greet the album with an open mind. On the album Lee expands on the Rush sound with such heavy and expansive tracks as "My Favorite Headache" and "Working At Perfekt."
Lee told LAUNCH about venturing away from Rush to work on the project. "It was a little scary. I kind of backed into it," he said. "I started writing because I needed to write. I was on a hiatus and I needed to express myself, and I love writing music. I also had this friend in Ben Mink, who I was keen to work with. We had been friends for a long time and we had made enough cracks about working together--it was time to fulfill that. So those two things conspired to slowly draw me into making a record."
Aside from Mink, who is best known for his work with K.D. Lang, the album also features the drum sounds of former Soundgarden and current Pearl Jam drummer Matt Cameron, plus additional drumming from Our Lady Peace's Jeremy Taggart. Other guests on the album include cellist John Friesen, programmer Ed Wilson, steel guitar player Waylon Wall, and Pappy Rosen. It was produced by Lee, Mink, and David Leonard. The track listing for My Favorite Headache is: "My Favorite Headache," "The Present Tense," "Window To The World," "Working At Perfekt," "Runaway Train," "The Angel's Share," "Moving To Bohemia," "Home On The Strange," "Slipping," "Still," and "Grace To Grace."