Geddy Lee Defines Himself: Arena Rocker Was In No Rush To Go Solo
By Heath Jon McCoy, Calgary Herald, November 11, 2000, transcribed by pwrwindows
---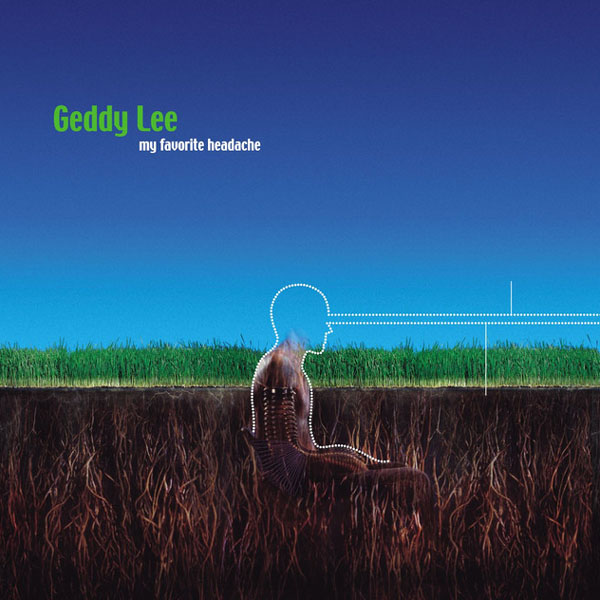 Being hip has never mattered to Rush. The group's hardcore following is such that for three decades, the trio has remained one of Canada's top-selling arena bands.
The complexity of the band's music and its often weighty lyrics might turn off those who think of the group as a pretentious heavy-metal act, but to fans, Rush is a Canadian institution.
But how do you take baby steps beyond an established legend and not fall flat on your face? This is the challenge faced by 47-year-old Geddy Lee as he releases his first solo album.
Lee's distinctive, banshee-like vocals and virtuoso bass guitar stylings have come to define the band he grew up in. But the band has defined him as well. Where does Lee fit now, when he's not wailing away on drummer Neil Peart's lyrics or backed up by Alex Lifeson's guitar flash?
Rush has been on hiatus for almost three years following the tragedy that befell Peart. The drummer's 19-year-old daughter died in a car accident three years ago and his wife died of cancer the following year.
In the interim, Lee began writing songs again. The fruits of his labour, My Favorite Headache, will be released Tuesday.
Lee's musical co-conspirator on the album is his old friend Ben Mink, best known for collaborating with k.d. lang on the Grammy Award-winning Absolute Torch and Twang.
As for a drummer, Lee's style demands a versatile basher and he found one in Matt Cameron, formerly of Soundgarden and currently of Pearl Jam, a man often hailed as the most talented drummer to emerge from the grunge scene.
At first listen, Lee's new disc is not far removed from a Rush album. The lyrics are a thinking man's rhymes - no baby-baby's here. Lee's voice, a Rush staple, brings the band to mind. And music on the new CD is heavily textured.
But Lee discourages the comparison, describing parts of the new album as "light years away from Rush."
"Many (of the new songs) feel very different from anything Rush would do rhythmically," Lee says. "The rhythmic attitude is much less acutely angular, which is sort of a Rush trademark...
A lot of the guitar work is very feel oriented and not so guitar-hero oriented, which Alex's playing tends to be."
Lee highlights tracks such as Runaway Train and Still, which are more free flowing and less complex than most Rush songs.
Lee says he found writing lyrics daunting at first.
"I don't know whether I could sit down like Neil does and just churn out a batch of songs. He's able to brainstorm and punch 'em out."
It took Lee a couple of years to write the text for the new disc. He carried a notebook and wrote when inspired by the day's events.
"I write a lot at night, when the residue of the day just boils to the surface."
Lee admits his lyrical style is partly inspired by Peart. "It's probably inevitable that his literary lyrical style has rubbed off on me," he says. But he adds there's more personal content in his words, where Peart's lyrics often narrate stories.
Lee would like to tour small venues with the album - "No big light show, or any of that junk." But this depends on the future of Rush, which remains uncertain.
Peart's tragedy was devastating to the entire band, Lee says.
"All three of our families grew up together, in a sense. . . . His loss was monumentally tragic and it affected all of us in a very deep way. "
But things are looking up for Peart, Lee says.
"He's recently met someone and has gotten married. This was a sudden development but one that's been key for him in getting on a positive road."
The band plans to meet soon to try songwriting.
Lee won't predict the outcome, but says, "I remain optimistic."