Geddy Lee Uses Cutting Edge Technology to Offer Exclusive Online Interview Through New Album
PRNewswire, November 14, 2000
---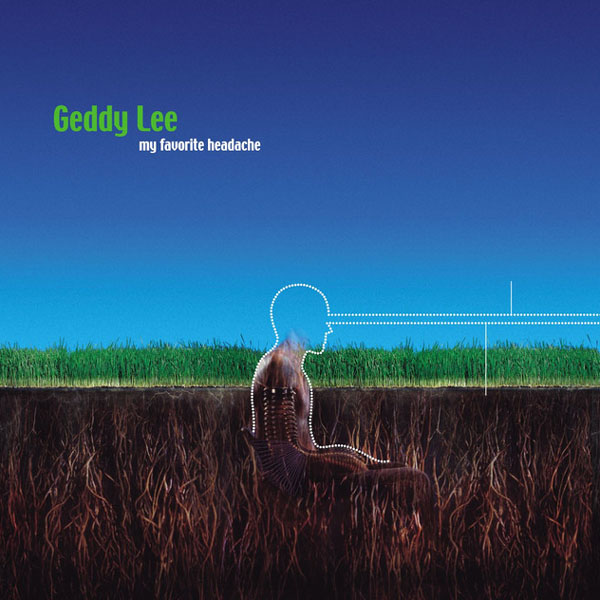 BERKELEY, Calif., Nov. 14 /PRNewswire/ -- Gracenote, Inc. (formerly CDDB), a content delivery platform specializing in music recognition technology, announced today that they will provide fans of Geddy Lee, the voice and bassist of the legendary power trio Rush, with the chance to view an exclusive video online.
Geddy Lee's highly anticipated new album, "My Favorite Headache", will appear in stores today. Lee has had more than a quarter-century of success with Rush -- 22 albums certified RIAA gold or better and cumulative worldwide sales of over 35 million. With this latest album, Lee takes on the role of soloist and offers his fans a chance see his interview over the Internet. When fans place the "Headache" CD into a computer CD-ROM drive, they can go to Lee's Web site at Atlantic Records (www.atlantic-records.com/geddy_lee) to request the bonus content. Although the album is on a regular audio CD with no special technology, Gracenote's CDDB(R) music recognition service will identify the CD. Once authenticated, the owner of the CD will be given an opportunity to link to a streaming video of an exclusive interview.
The secure link to the Internet interview comes from Gracenote's exclusive CDKey(TM) technology. CDKey(TM) identifies CDs, down to the individual pressing, and verifies possession of the "Headache" CD before providing the link. Gracenote's CDKey(TM) technology, in combination with the patented CDDB technology, allows fans to unlock bonus content from any location. Bonus content may be a special audio track, discounted concert tickets, or a streaming video, such as Lee's interview. Lee sees CDKey(TM) as a way to reward fans who have bought the album and offer them exclusive content that is not available elsewhere.
"Geddy Lee has returned to the limelight with a roar," said David Hyman, CEO of Gracenote. "Not only has he produced an amazing solo album, but he has embraced cutting edge technology to give his fans an enhanced music experience. This is a taste of technology's ability to extend the value of CDs and facilitate an ongoing relationship between artists and their fans. Gracenote will continue to work with leading talent and visionaries like Lee."
"My Favorite Headache" features Lee on various instruments -- bass, piano, guitar, and percussion -- for 11 diverse new compositions, co-written with guitarist/multi-instrumentalist Ben Mink. Lee also provides vocals and some programming elements alongside Mink and drummer Matt Cameron (Pearl Jam, Soundgarden). Lee, Mink, and David Leonard (Santana, Barenaked Ladies, Prince) produced the album, which was recorded in Seattle, Vancouver, and Toronto and features drummer Jeremy Taggart (Our Lady Peace) for one track. Fans wanting more information about Geddy Lee and the album can contact www.atlantic-records.com.
About Gracenote
Gracenote is a content delivery platform offering music recognition technology that enables relevant information and services to enhance the music listening experience. Gracenote designed its platform for makers of media players and encoders, consumer electronic manufacturers, record companies, and on and off-line consumer brands. Its network of technology and services opens new direct interactive channels to online music fans worldwide. Over 1,000 partners worldwide, serving more than one million consumers daily, rely on Gracenote's CDDB technology, which is the industry standard in Music Recognition Services (MRS). Gracenote was founded in 1995 and is headquartered in Berkeley, California. For more information about Gracenote, go to www.gracenote.com.
SOURCE Gracenote, Inc.