NVIDIA and Derivative Power Rush "Vapor Trails" Concert Tour
Nvidia.com, October 2002
---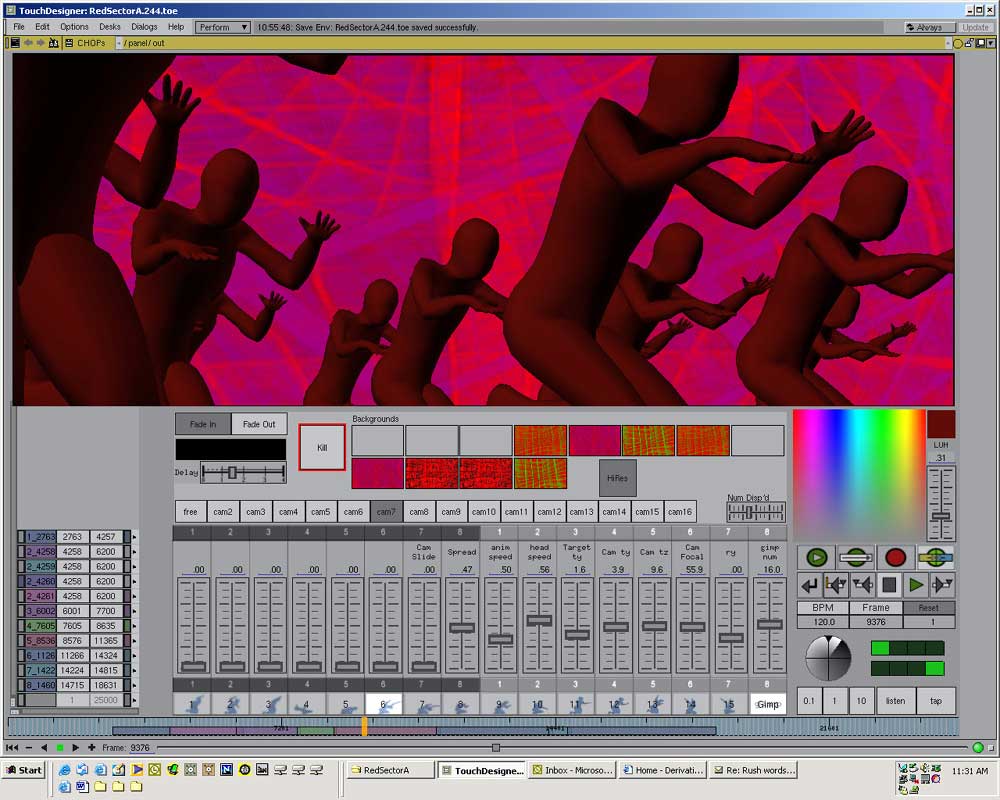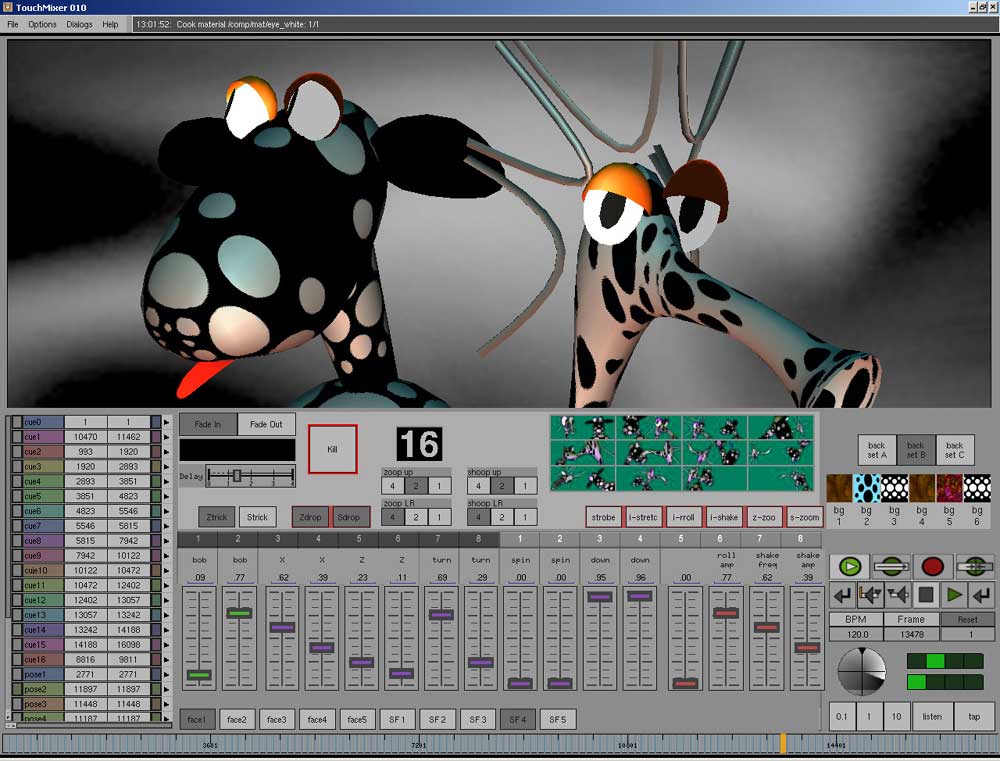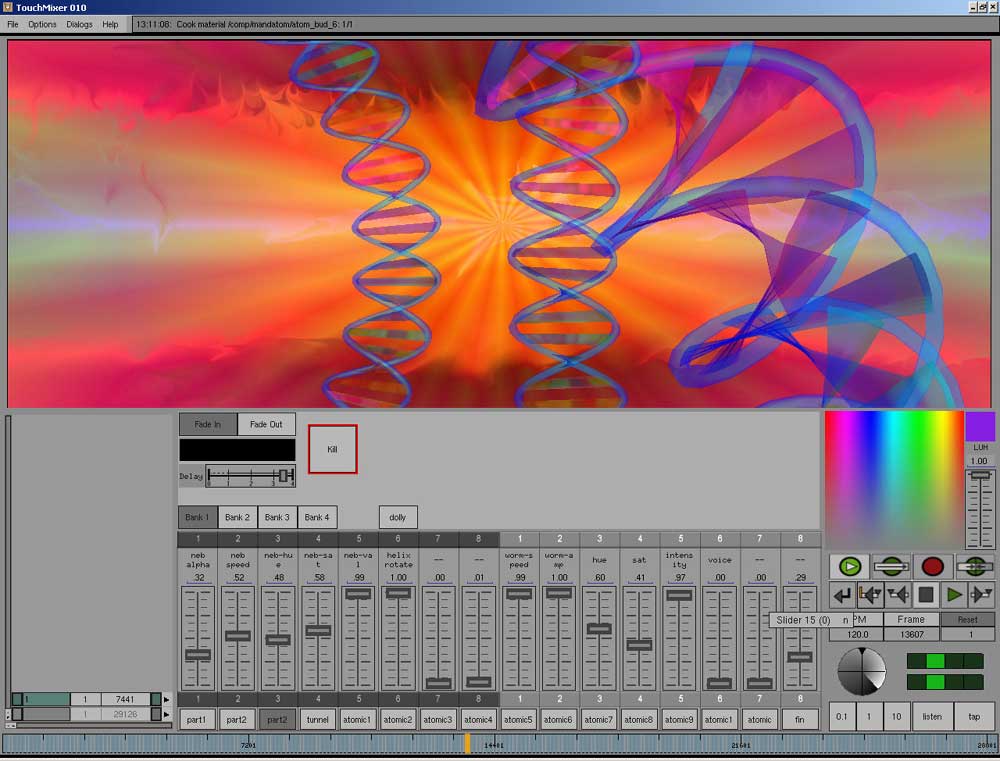 Any gamer will tell you that the convergence of real-time graphics and cinema-quality rendering opens the door wide for a ludicrous range of immersive new experiences on your desktop, but you might be surprised to learn that today's most innovative artists are using precisely that same technology to bring "traditional" art into the 21st century. This is but one example of the sort of cutting-edge advances made possible by the NVIDIAŽ GeForce(TM)4 Go mobile processors, and inventive software developers like Derivative.
The business of modern music is generally broken down into two separate marketable components: recorded albums, and the live performances that promote them. The great artists are those that transcend this division and make a more meaningful and dynamic connection with their audience. Part and parcel of this pursuit is finding new ways to communicate in an organic and immediately responsive way. In that spirit, the members of seminal power trio Rush have teamed up with Derivative on a flexible next-generation visual component that truly becomes part of the performance, rather than simply a pre-edited static accompaniment. The resulting high-tech and oft-surreal dreamscapes are worlds beyond even the most sophisticated amplitude-based visualization plugin.
Derivative(TM)'s TouchDesigner(TM) and TouchMixer(TM) software are, in essence, played like instruments in their own right. James Ellis of Secret Sauce performs these visuals every night as Rush plays, backed up by the muscle of two high-performance NVIDIA-powered Dell notebook PCs.
If the band takes off on a spontaneous tangent, the visuals can follow without so much as a hiccup. If the atmosphere of a venue evolves as the hours grow, the vibe of the visuals can flow fluidly with it. The level of control is up to the individual: one can go full tilt and play completely live, or create foundation tracks for structure and manipulate them in real time.
The possible scenarios are hindered only by the user's imagination and graphics hardware. Visual performances can be recorded and assigned to mixer and keyboard controls, which can then themselves be performed and recorded, and so on in a recursive artistic loop that seethes with enormous untapped potential. Even more importantly, these cutting edge production tools are not reserved exclusively for multi-million dollar studio owners and major label acts; they're available to everyone to evaluate for free.
Whether you're an artist, a spectator, or both, keep your eyes peeled: the future is opening up before you, and its getting more beautiful - and accessible - by the day.