What's The Rush?
Geddy Lee Is Positively Giddy About His Band's Steady Past And Promising Future
By Kyle Munson, Des Moines Register, October 31, 2002
---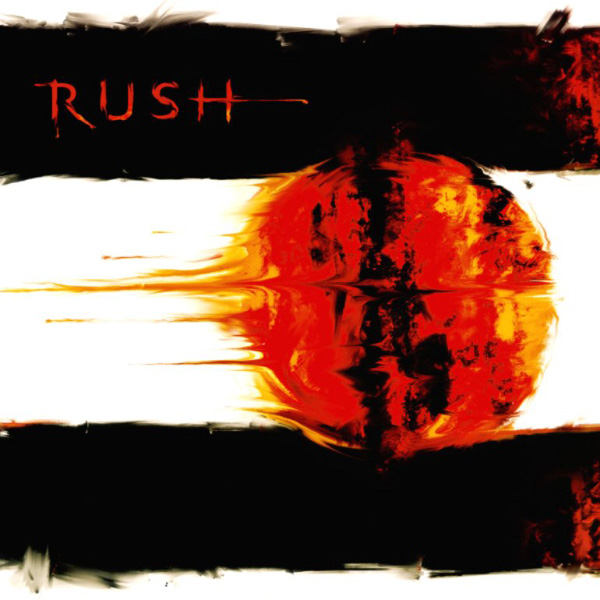 Long-running Canadian rock trio Rush just might be the least likely act to score a hit single these days. No Santana-style collaborations with young hipsters here.
But neither can singer-bassist Geddy Lee, guitarist Alex Lifeson and drummer Neil Peart trade on a long history of rock-star excess to titillate and entice the kids.
These guys forgot to include the sex and drugs in their 34 years of rock 'n' roll.
Their episode of "Behind the Music" would lack the stereotypical abrupt and inglorious fall from grace, followed by a steady climb toward redemption.
"We've just been a consistent, hardworking band," Lee said, almost apologetically, from Boston, Mass., in a soft-spoken voice more suited to a college philosophy professor than to a rock star whose pitch-perfect shrieks echo around arenas. "It's not a very sexy story, what can I tell you?
"It's all about ideas. We actually like each other. We're not horrible drug abusers. We don't beat up our wives. They don't beat us up, either. We're just three pretty well-adjusted people that enjoy making music."
This month New Yorker magazine took note of Rush's uncommon consistency when it labeled the band "Canada's refreshingly fashion-oblivious power trio." Lee, 49, chuckled at hearing the description but agreed with it.
"Certainly we've not ever been a band that followed overt trends," he said. "I would say that our music is not completely uninspired by what's going on in any current music scene. But certainly in terms of our image, we're not exactly a band that jumps on a bandwagon."
A decade ago the title track to Rush's "Roll the Bones" album sparked a minor controversy among fans because it featured (gasp!) a primitive rap by Peart in the song's bridge. ("Jack, get back, get busy with the facts . . ." Pretty square stuff.)
But otherwise Rush has simply, slowly evolved from its late-60s beginnings as a band influenced by the pioneers of British hard rock (Led Zeppelin, Cream) and, increasingly in the '70s, by the frilly progressive stylings of Yes and Genesis.
By the '80s, Rush had mostly shed the sci-fi epics in favor of shorter songs and glossier sonic textures.
"If you look at our records, like (1985's) 'Power Windows,' you can see an obvious influence of what was happening in England at the time when we were recording, which was a very synth-based style of production," Lee said.
Rush's 17th and latest studio album, "Vapor Trails," is its first in six years and best in a couple decades.
"'Vapor Trails' was a need for us to rock," Lee affirmed.
The long hiatus - since 1996's "Test for Echo" album and a July 1997 concert - was inspired by a personal tragedy: Peart lost his 19-year-old daughter in a 1997 car accident, and then his wife died of cancer less than a year later.
So the grieving Peart hopped on his motorcycle and trekked 55,000 miles around North America. He turned his journals into a book, "Ghost Rider." (There's a song with the same title on the new album.)
Meanwhile, Lee released his first solo album in November 2000, "My Favorite Headache," as he and Lifeson bided their time.
Rush's return looked dicey for a while.
"Whenever you're a band that's been around for 25-plus years, you have to be careful about your predictions for the future," Lee said. "Obviously it's foolish and naive to say that we can go on forever, but I don't think that we've played as well or sounded as good, ever.
"But things could change."
Rush change?
Don't hold your breath -especially during one of Peart's drum solos.
What: Rush
When and Where: 8 p.m. Friday at Hilton Coliseum, Ames
Tickets: $46 or $36 (through Ticketmaster)