A Wine Cellar That Rocks!

Touring with Rush was one way for Geddy Lee to experience the world. Collecting great wine is another
By Greg Bolton, City Bites, April/May 2005, transcribed by pwrwindows
---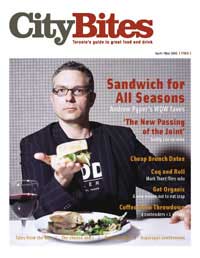 Geddy Lee leads me down a spiral staircase leading under the kitchen of his downtown Toronto home. At the bottom there's a heavy wooden door and stone threshold, looking very much as a wine cellar should. I follow him inside and scan dozens of well-ordered vertical shelves that house his wines, mostly red, from the Rhone, Bordeaux and especially Burgundy.
"I'm a real Burgundy nut," he offers enthusiastically. In my head, a battle begins: on one hand, fond memories of subtle, earthy pinot noir; on the other, the blood-curdling fear that I'll knock something over. But the room is spacious and tidy; the mood, relaxed. Lee is the exact opposite of the stereotypical uptight wine geek.
By any standard, it's an impressive cellar, but it's not the main attraction. "I built this one thinking it was bigger than I'd ever need, but..." His voice trails off as he chuckles sheepishly and walks down the hall. Arriving at another door - identical to the first - he takes out a key, opens the door and flips a switch. I emit a low whistle. "I've gotten a bit out of control," he admits.
In the late 1970s, while other hard-rock musicians demolished suites and Smirnoff with equal abandon, Lee, touring with Rush, established a far more civilized habit. "At a certain point," Lee explains over a mug of coffee in his living room, "we were on the road all the time, and it was quite common for us to receive gifts from promoters." Guitarist Alex Lifeson, Lee's band-mate and lifelong friend, was by that time an avid wine collector, so when promoters asked about their backstage requirements, Lee says, "we would ask for wine." Before long, Lee and Lifeson made wine appreciation part of their touring ritual; hunting for restaurants and wine stores became a way to explore new cities. Touring became tourism.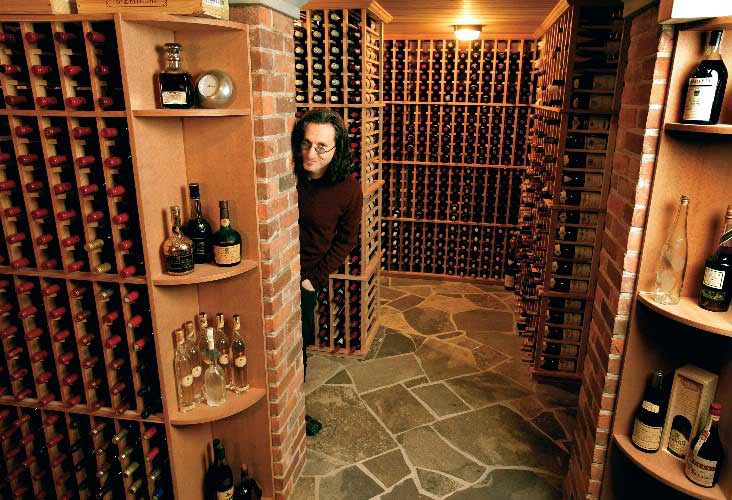 A self-described obsessive, Lee resisted serious wine collecting for many years, fearing it might distract from his other commitments - "like my other obsessive hobbies," he jokes - but about 15 years ago, he became intrigued by the more obscure wines in his collection, at that time about a hundred bottles or so. He hit the books, researching specific vintages and broadening his general knowledge. "You cannot read about wine for too long without getting thirsty," he says. "So I started tasting these wines and cracking bottles that had been sitting in my cellar for all these years. And I just got hooked."
He estimates his current collection - the size of which he's "too embarrassed to admit" - is 90 per cent French, rounded out with German and Northern Italian selections. "And of course, Champagne," he adds. Given the sheer size of his collection, I wonder aloud how he keeps track of the wines that are at their peak and ready to drink. "All in my head," he says. "I used to keep an inventory on my computer, but I never used it."
On his own or with his family, Lee takes regular trips to France and Italy, and participates in wine events across North America and abroad, sharing bottles with wine luminaries like Jancis Robinson, Michael Broadbent and Hugh Johnson. Lee considers himself "fortunate" to be invited to such events, but the reputation he enjoys for his palate suggests he's not out of place there: recently, he was asked to join the expert panel assembled by wine guru Mark Oldman for his award-winning and approachable guide, Oldman's Guide to Outsmarting Wine.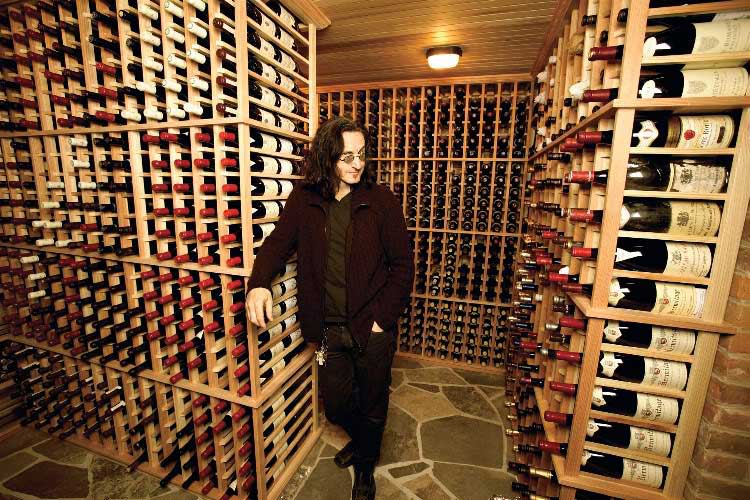 On the home front, Lee thinks Toronto shows steady improvementas a food and wine destination, boasting stellar chefs and deep, innovative cellars. As a collector who often dines out, he's delighted with the new Ontario law allowing customers to bring their own wines, and he's confident we'll see more restaurants participate in future, especially at the higher end. A veteran of BYOW restaurants in other cities, he outlines the etiquette: call ahead to ensure the wine you bring is not on the restaurant's list; be sure to order something from the house - bubbles to start, perhaps, or a Sauternes with dessert; finally, since the waiter's not getting a cut of that '85 Haut-Brion you finally decided to pop, tip well.
The BYOW development aside, Lee fears that the LCBO's monopoly on the industry hampers Toronto's ability to grow as a serious wine town. "I don't know why we put up with it," he mutters. At a minimum, Lee suggests opening the market to fine wine aficionados wanting to run small boutiques that wouldn't represent major competition to the LCBO. "The fine wine end of things isn't where they're making their dough. So leave us alone," he pleads with mock desperation. "Set us free, LCBO!"
Given the opportunity, Lee wouldn't rule out opening such a boutique himself, or even following in the footsteps of celebrities like Francis Ford Coppola and Greg Norman, who have enjoyed successful second careers as vintners. "Every wine lover dreams about having their own vineyard," he says, but for now it remains a retirement fantasy. Having broached the topic of future plans, I can't resist asking him what he'd pull from his cellar that night if it was his last opportunity to uncork a bottle. He wrinkles his nose a bit. "Wine is for enjoying with friends," he explains, and at his regular gatherings with fellow "wine nuts," pretty much anything goes. "I try not to be precious about the wine. If I have someone over who's as enthusiastic as me, I'll pretty much open anything that's in my cellar. In some ways, it's the new passing of the joint." Rock on.
---
Dining Out
Geddy Lee's favourite restaurants, in his own words.
Celestin: "Super food by Pascal Ribreau, and an excellent wine list chosen with passion, with particular emphasis on Southern France."
Starfish: "A great selection of fresh oysters, seafood and inventive cooking. Very reasonably priced, with a diverse wine list."
Barberian's: "Great steak! A very deep list with a great selection of old-world and new-world wines that's also very well priced."
Crush: "Great bistro food and a really inter-esting, reasonably priced wine program."
Splendido: "Superb cooking by David Lee, and a very good wine list."
Scaramouche: "Among the most consistently good wine-friendly restaurants in town and a very well chosen list."
Susur: "Superb. Highly inventive cuisine, and a well chosen wine list."
Bymark: "Great food, and a nice list with emphasis on new-world wines."
Avalon: "Very good food and a good deep list."
Lee: "Great food, but BYOW!"
Opus: "A very large list with a lot of variety, and good food, too."
---
Geddy's Faves
Get your cellar rocking. Some of Geddy Lee's favourite wines, excerpted from Oldman's Guide to Outsmarting Wine.
Red Burgundy: Chambolle-Musigny, Vosne-Romanée, Volnay, Georges Roumier, Dugat-Py, Jayer, Arnoux, Lafarge
Northern Rhone: Chave, Gentaz-Dervieux, Guigal, Jamet
Southern Rhone: Les Cailloux, Mont-Olivet, Rayas, Beaucastel
Barolo and Barbaresco: Altare, Scavino, Sandrone, Mascarello, Giacosa
White Rhone: "Great with lobster... oily and powerful." Chave, Guigal, Paret, Beaucastel Vielles Vignes
White Bordeaux: "Structured honey." Haut-Brion, Laville-Haut-Brion, Chevalier, Smith-Haut-Lafite
Cru Beaujolais: "There is no better everyday food wine." Diochon, Thivin, Duboeuf