Rock Band Rush Plans New Book
By Douglas Maher, All Headline News, October 2, 2005
---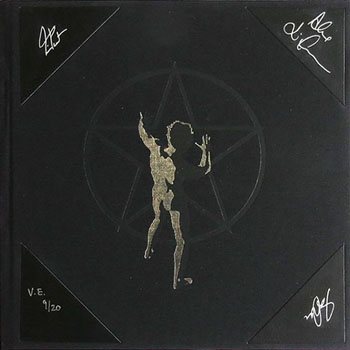 Toronto, Canada (AHN) - As if a slew of upcoming DVD projects were not enough, the members of Rush plan to announce a new official book to add to their list of items being released during the next year.
The book will consist of every tour book the band has ever had and combine them all for one large historic pictorial of the group's 31-year history. The book is currently under construction, but is likely to hit stores by January 2006.
The book will come in a limited special leather edition that will feature autographs of all three band members with a slipcase. A standard version of the book will run for $100.
Rush also has a number of DVD projects coming soon including "R:30 - Live In Frankfurt", "Anatomy of A Drum Solo", by drummer Neil Peart, and re-releases of their older VHS videos not yet released on DVD including "Exit Stage Left...", "Grace Under Pressure Tour 1984", and "A Show of Hands" which will be offered in a boxed set format as well as individually.
A complete video collection is also in the works for release in late 2006 including the bands later years under Atlantic Records.