Ritz-Carlton Settles Lawsuit With Rush Guitarist's Son
The Lawsuit Was Dismissed By A Federal Judge Last Week After Attorneys For The Hotel And Justin Zivojinovich Agreed To A Confidential Settlement
By Aisling Swift, Naples Daily News, August 22, 2008
---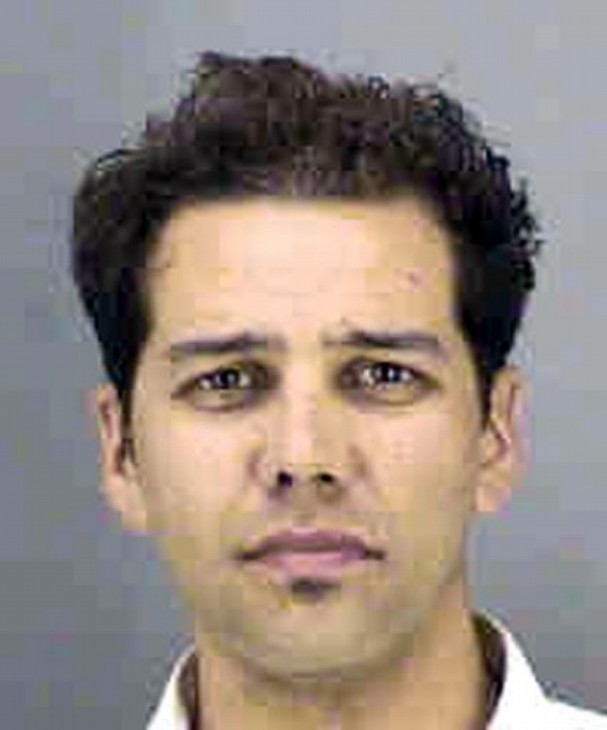 NAPLES - A federal judge has dismissed a lawsuit involving a rock band Rush guitarist's son who was punched and hit with Tasers at a 2003 New Year's Eve party at the Ritz-Carlton, Naples, after attorneys agreed to a settlement.
U.S. District Judge John E. Steele, who sits in Fort Myers, recently dismissed the lawsuit.
He did so on the same day attorneys for Alex Zivojinovich - best known as guitarist Alex Lifeson - Zivojinovich's son, Justin, and the hotel and its night manager filed a notice of settlement involving events at a $500-a-plate, black-tie party that rang in 2004.
Attorney Michael R.N. McDonnell of Naples, who represented Zivojinovich, declined comment, saying only, "It's resolved. Everything is confidential."
Attorney Judith Mercier of Fort Lauderdale, who represented the beachfront Ritz-Carlton in North Naples, and night-shift manager Frank Barner, haven't been available to comment.
The settlement comes four months after the U.S. Court of Appeals for the 11th Circuit ruled on April 23 that a jury must decide whether statements made by Barner set off a series of events that caused injuries to Zivojinovich.
Other claims by Alex Zivojinovich and Justin's wife, Michelle, who had been plaintiffs, weren't reinstated by the appeal court.
Three Collier County Sheriff's Office deputies named in the lawsuit - Amy Stanford, Christopher Knott and Scott Russell - were fully cleared when U.S. District Judge Paul A. Magnuson, sitting in Fort Myers, dismissed the Zivojinoviches' lawsuit on April 5, 2007.
He ruled Collier County Sheriff's deputies didn't use excessive force when they used Tasers against the guitarist and his son, and punched the father, breaking his nose, and that the hotel and Barner weren't negligent.
But the three-justice appeals panel overturned part of that ruling, finding that Justin Zivojinovich's claim should be heard by a federal jury.
The judges ruled that when Barner and front-desk employee Azure Sorrell exaggerated what was occurring to a 911 dispatcher, and when Barner then lied to deputy Knott, they knowingly put Justin Zivojinovich at greater risk of physical injury.
They also ruled Sorrell breached her duty under the law when she said "disorderly people" were "trashing the place," "jumping on furniture," and "ripping things apart" because that was untrue.
By exaggerating the severity of Justin Zivojinovich's misbehavior, the judges ruled, she increased the risk that the deputies would use force to remove him from the hotel.
And, they ruled, when the Ritz sold Justin Zivojinovich a ticket to the New Year's Eve dinner, the hotel had a duty to its guests to protect Zivojinovich from harm due to reasonably foreseeable risks of injury.
Court records provide this account:
Justin Zivojinovich was dancing boisterously and twice got on stage, where bands were playing - at one point asking the audience to cheer the band. The second time, his father jumped on stage with him, playing a conga drum.
Later, at 11:15 p.m., when Justin Zivojinovich began dancing with a male friend, Barner radioed the front desk, asking Sorrell to phone the Collier County Sheriff's Office to have him escorted out and to issue a trespass warning.
Sorrell called 911 and when asked if weapons were involved, she said she was worried because deputies weren't responding.
To ensure they had all the information, Barner also called a dispatcher to say two disorderly people were screaming and yelling, jumping on stage, commandeering the bandstand, and giving band members a hard time.
He said he'd warned Justin Zivojinovich, but he yelled back, cursing and carrying on. At the time, however, Barner hadn't even spoken with Zivojinovich.
Deputies Knott, Russell and Stanford arrived and Barner exaggerated the events, claiming Justin Zivojinovich cursed and yelled when asked to leave the stage. As his son was escorted out, Alex Zivojinovich pleaded with deputies, saying it was New Year's Eve and they hadn't done anything. He asked that his son be allowed to leave.
Stanford warned the father to stand back and later pulled Justin Zivojinovich's right arm up, prompting him to scream she was hurting him. As they entered a stairway, he pulled his arm away, straightening it. Knott pushed him, causing Zivojinovich and Stanford to fall down the stairs, where Zivojinovich landed on his chest and Stanford fell on him.
A struggle ensued, with deputies using Tasers and Stanford hitting the elder Zivojinovich's face, and Russell punching him and breaking his nose.
The father and son were arrested on a felony charge of resisting arrest with violence, but pleaded to a misdemeanor resisting charge and were sentenced to probation. A misdemeanor resisting charge filed against Michelle Zivojinovich was dismissed.
In a separate lawsuit filed in Collier Circuit Court, Stanford sued Alex Zivojinovich in July 2005, citing permanent and progressive injuries that included neurological and dental damage that required implants.
She and her attorney, Paul Finizio of Fort Lauderdale, went through mediation with Zivojinovich and attorney Paul Weekley, but reached a "total impasse" in February. In March, court records show, they settled and Zivojinovich paid her $75,000 for her injuries.
Stanford's signed "release of claims" says the settlement is the "compromise of a doubtful and disputed claim and that the payment is not to be construed as an admission of liability on the part of Zivojinovich."
Although it wasn't sealed in the court file, the three-page release says the terms are confidential and not to be disclosed to the public or media without consent of the parties involved. Finizio declined comment, citing the confidentiality clause.