Dear Superstar: Geddy Lee
By Rob Tannenbaum, Blender, April 2009, transcribed by pwrwindows
---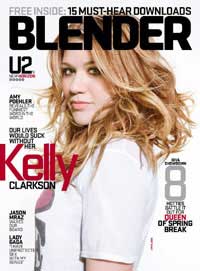 Rush fans have some urgent questions to ask the singer and bassist: What's up with his weird singing voice? Is he planning a career as a rapper? And, gulp, will he beat up a Blender reporter?
Geddy Lee has just returned home from rehab. Tomorrow, he'll go lO rehab again. At 55, Rush's singer and bassist is recovering slowly from surgery on his knee, which he injured playing tennis, and he needs daily rehabilitation, probably provided free of charge by Canada's notoriously charitable government health care.
Rush are middle aged gentlemen: Lee is a wine collector who often plays tennis at a Toroto club with guitarist Alex Lifeson (who is also part owner of a golf course), and Lee recently saw a photo of Neil Peart that made it clear the drummer had put on some kingly pounds since the trio's Snake & Arrows, tour ended last July. But oddly, 3S years after their first album, this is Rush's moment.
They were always an easy punch line, because of Lee's high-pitched, scared-schoolgirl vocal, Peart's epically endless drum solos, the band's 20-minute science-fiction suites and their preeminent popularity among virgin males. More and more, cool culture has deemed Rush cool: Beastie Boys and Foo Fighters have declared their admiration, South Park gave a shout-out and the Mars Volta and Coheed and Cambria emulate Rush's twisting hard-rock concertos. ln July, they played live on The Colbert Report, and long before the band had a walk-on as the heroes of the recent I Love You, Man, they were saluted in the B-movie Orgarmo: "Geddy Lee, Best bass player ever." Plenty of people believe that's true, and not all of them ice-skate to work and eat doughnuts for dinner.
Todays high temperature in Toronto is -5 Celsius, and snow falls relentlessly. As Lee's teen age daughter heads out to rehearse for her high school's production of Fiddler on the Roof, her dad limps around a well-appointed modern living room, passing a piano and a shelf of empty wine bottles with the kind of faded printing not found on Two Buck Chuck. Rush fans have submitted some very wacky questions for Lee to answer. "And you picked out the wackiest ones," Geddy quickly realizes.
How is it being the greatest musician of all time, playing in the greatest band in the history of man?
Stale Gundersen, Trondheim, Norway
What drugs are you taking, Stale? Sometimes I listen to my voice when I was really young and it makes me laugh, because I was so cartoony. It's like looking at an old photograph: Holy fuck, what was I thinking? You're supposed to be crappy when you make your first three or four records. But even in our middle period, we did this song called "Tai Shan," using a poem Neil wrote about climbing a mountain in China, and when I listen to that it's like, Bzzt. Error.. We should have known better.
What about the voice of Geddy Lee? How did it get so high?
C10135, SA JOSE, CA
That's a lyric from a Pavement song ["Stereo"], I've always had a high voice-the one year I was in the school choir, I was a soprano, Rush was modeled around bands like Blue Cheer, the Who, Led Zeppelin and Humble Pie-they all had screeching vocalists. People always tell me they're shocked by my speaking voice. How weird is that? [In falsetto] What do you expect? I couldn't talk like that 24 hours a day. Only Mickey Mouse can.
Web only question: What Rush song has the highest vocal note?
Oh God. There are moments of Hemispheres that are pretty high. We tried to rehearse ?A Farewell To Kings? on the last tour and I couldn?t successfully sing that without hurting myself, so we gave up. So yeah, there are moments of the past I cannot sing anymore. We play ?2112? one semi-tone down, to keep me from burning my throat out.
You're Canadian, and you're Jewish. What are the most Canadian things about you, and what are the most Jewish?
GEFILTERRUSH, OSHAWA ONTARIO
The two most Canadian things about me are my soft-spoken nature and my pale complexion. The two most Jewish things about me are my nose and my sense of humor, I'm kind of a Jewish atheist: I bathe in the racial beauty of Judaism, but I don't really see what that has to do with a belief in God. The only time I pray is on the tennis court.
I think I saw you in the Baltimore airport a year ago, but I'm not sure. How can I know if it was really you?
CHEESER81, BETHESDA, MD
I look exactly like Geddy Lee, I get mistaken for Bono a lot-sorry about that, Bono. And Latino people always think I'm Ozzy Osbourne. I guess it's the glasses and the hair.
You rapped on the title song to 1991's Roll the Bones. On a scale of Vanilla Ice to Lil Wayne, how would you rate yourself as a rapper?
SAMASUCK. MONMOUTH BEACH, NJ
I don't know Lil Wayne at all. We didn't think of it as rap-we thought of it as comedy, We wanted to have John C1eese [of Monty Python] do that part, but he wasn't available. Being the Jewish guy in the band. and therefore the funkiest guy in a band of white Canadians, I was the obvious choice.
In "Cygnus X-l Book II," is Cygnus really the force of balance between Apollo and Dionysus, or is Cygnus just secretly Dioysus in disguise?
QUALLSMITH. SHEFFIELD. MA
I can't even remember. God. that was a long time ago.
What do you say at the very end of "I Think I'm Going Bald"? It sounds like "Go to hell, John Cougar."
CHRIS.GLASS. RALEIGH. NC
Again, I don't remember. But I guarantee you it's not "Go to hell, John Cougar." We wrote that as a piss take on KlSS's "Goin' Blind." That was our idiotic sense of humor. Our new motto is less music more comedy." We got mail about the Colbert appearance; Fans were outraged that he interrupted the guitar solo by running onstage and doing comedy.
You were made an officer of the Order of Canada in the '90s. To what does that entitle you?
DDUBCLUB. WINDSOR. ONTARIO
It's like a good-citizenship award-they give you two medals, a big one and a little one. It entitles me to respect, which is why I wear it around the house. And in the bedroom at night. It's important to get respect there, so I wear the big one.
Your parents are both Holocaust survivors. How did they meet?
ZACH WEISS. PEARLAND. TX
When the Nazi, came into the Polish town where my mother lived, they kept the Jews in a ghetto and then marched them to a labor camp. My father was from a different village, but was at the same work camp. They were 12 or 13, and then they were both sent to Auschwitz. My father would bribe the guards to give her shoes or food, little signs of affection. They fell in love in that horrible environment. Then she was transferred to Bergen-Belsen, and after the war she assumed he hadn't survived. My dad made a point of finding her.

We grew up very aware of the Holocaust. My mother's 83, and she freaks out if I leave a door unlocked. HolOcaust survivors don't ever really feel secure. They're always waiting for those soldiers to come back.
Will global warming have any detrimental effect on the habitat of the Snow Dog?
JKERWIN74. PELHAM. NY
As you can see, global warming is bullshit. Look out my window. I'm lodging a lawsuit against Al Gore.
I saw you on ESPN talking about winning your league's fantasy baseball league four years in a row. What is the name of your fantasy team?
STRATOMATMAN. BRISTOL. CT
I don't want to say, because I don't want a hacker to find my Web site. That's personal information. We can talk about the Holocaust but we can't talk about my fantasy baseball team! I'm really into my hobbies. I sometimes have trouble falling leep because I'm worried about my fantasy team. But I know it's not the real world. I mean, if there were a choice between saving the baby or answering the phone to make a fantasy baseball trade, I think I would make the right decision: Answer the phone!
How do you kill time during Neil's drum solos?
DRUMLORD. DETROIT
I make a quick run to the washroom, and on my way back I stop and check the baseball scores on my computer. And I always have his drum solo on in my earphones, so I don't forget to get back onstage.
I never hear you mention Californian or Orgon wines. You've got to have some in your cellar, right?
JEEM2112. SEVEN HILLS. OH
Yes, I do. I'm largely a European-wine lover: French wines, German and Austrian Rieslings, Northern Italian wines. The Lest wine I've ever had was a 1945 Musigny from Compte de Vogue-a friend served it at a tasting. It was spectacular. In fact, I stole the bottle.
Who'd win in a pushup contest: Alex, Neil or you?
GMIZE, ATLANTA
Neil is one strong motherfucker. Mind you, I saw a photo of him recently-he's enjoying the time off. So I might win right now.
Blender named Neil Peart the second worst lyricist of all time. On behalf of Rush fans, will you beat up someone from Blender?
GPTHAGENIUS. SANTA ANA. CA
I admire the sentiment of that letter. And I would beat up someone from Blender if I weren't a nonviolent person. But I can't guarantee Neil Peart is nonviolent.
Sell me on Canada.
AGODLEY. GREENVILLE. GA
Not today I won't. It's really farkin' cold. Toronto is a fabulous city if you like ideas and culture and don't care about weather. It's very flat and we have a history of terrible architecture. We're not encumbered by beauty here.
How can I get Rush to perform at my next birthday party?
CRAIG_WHISMAN. NEWMAN.GA
You can't.