Last Night A Record Changed My Life
Rush's Geddy Lee On Led Zeppelin's First LP
As told to Lois Wilson, MOJO, April 2009, transcribed by pwrwindows
---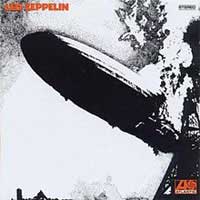 I was 16, playing with Alex [Lifeson, guitarist] and our original drummer John [Rutsey] and we were fans of the British school of blues rock: John Mayall And The Bluesbreakers, The Yardbirds, Jeff Beck. John had seen Led Zeppelin play at Toronto's the Rock Pile, an old Masonic Temple which held about 1,500 people, and was raving about them. So when the LP came out, we got it from Sam The Record Man and sat down together and listened to it track by track. Our jaws dropped. As you go through that record, it's just incredible. Good Times Bad Times, the sound of it. There had been singers who had sung in a high voice before, like Steve Marriott, but I don't think anyone put that combination of booming drums and raging guitar and a high-pitched voice together before...it was music we could relate to immediately, and we wanted to write and play like that.
Zeppelin weren't just a 12-bar blues band. There was a blending of hard rock and interesting chord structures and melodies that made a new sound. John Paul Jones knew where he needed to sit to hold the whole rhythm together, and the way he glued with John Bonham's playing he let the other guys really shine. Robert Plant had a range and a power, the way his voice cut through. Jimmy Page, his style of playing was totally fresh. I argued with guitar players. They'd say he steals from the old blues guys - but he took that influence and made it his own. He had such a unique sound, and still no one has figured out how he got so much power without being completely overloaded and distorted. They came back and played the Rock Pile again in September 1969. We lined up for three hours and got in the first row. When they came on stage it seemed they didn't really walk out, they floated.
They were God-like to us!
We learned their songs but a lot were too hard to play. We did an album [Feedback, 2004], covered our favourite songs from our early days and every time we attempted a Zep song we failed.
Certain artists, when you take the individuals away from the songs they're just not the same. Every once in awhile, when we're doing soundchecks, I'll break into that bass line from How Many More Times and Alex will join in, it brings back such great memories of first discovering this record.