Permanent Waves
Part of "Twelve Astonishing Months of Heavy Metal Thunder"
Classic Rock, February 2010, transcribed by pwrwindows
---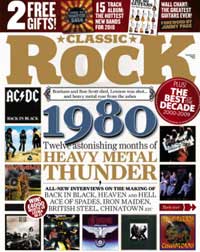 Permanent Waves, Rush's seventh studio album and their first Top Five hit in the US, was an unexpected respite for the band, following the crushing Hemispheres sessions and years of touring with no elongated break. lt gave them an international hit single in "The Spirit Of Radio" and even changed the way they wrote songs.
"Permanent Waves was the step," drummer Neil Peart recalls. "It changed how we made records; it taught us to breathe, with Spirit?and Freewill. We were learning to be more concise too. A lot of lessons were learnt. Not least to step back from it aIl."
For Rush fans, it was also an album shrouded in mystery, as the Manics' Nicky Wire remembers; "The mythology that spread around our school about that cover, the blacked out headline, was that there was another version of that existed with the words on?every time you went in a record shop you always had to look for it, it was the Holy Grail."
For Geddy Lee and Alex Lifeson it was one of the real surprises when they went back and studied their catalogue pre-tour. Geddy: "l was really surprised by Permanent Waves, songs like Jacob's Ladder and Entre Nous sounded just great."
"It was great getting to do some of those songs again, to experiment with it," agrees Lifeson. "l know Ged was knocked out when he went back to?Waves, we both were."
And for some people it's still an album whose parts are almost impossible to play. Peart: "There: was a British band Catherine Wheel who did a really good version of Spirit?, mixed it up a bit. I heard an interview with the guy going: 'The parts we left out were the ones we couldn't play?"
---
Working Men
Review by Tim Batcup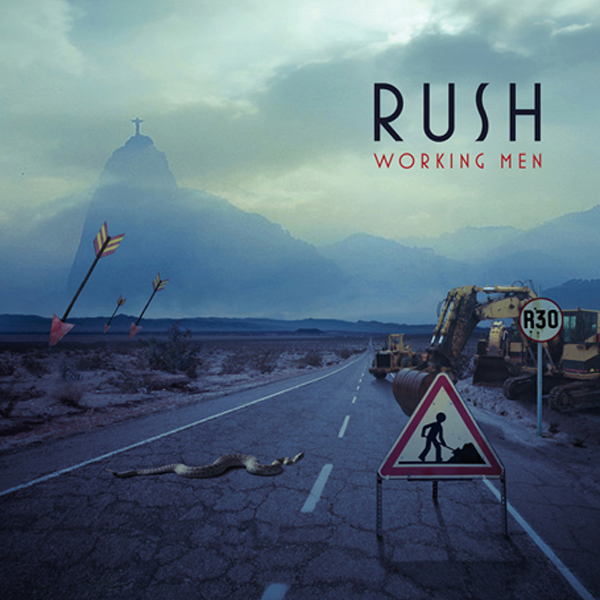 Canadian power trio cherry-pick their live catalogue and hope fans will bite again.
Collecting an hour's worth of high spots from their recent (ish) live albums (Rush in Rio, R-30 and Snakes & Arrows Live), Working Men bills itself as a Best Of-Live, with the inclusion of just one previously unreleased track, One Little Victory.
Without the occasional excesses of a full set, what you get here is a compact, highly polished and adroit workout of 12 cherry-picked favourites taken largely from their heavyweight albums Permanent Waves, Moving Pictures, Signals and A Farewell To Kings. As you'd expect, these performances are the veritable cream of the crop.
Helped by an impressively punchy and massive sound, the world's biggest cult band are in the form of their lives throughout, the set-list just about cohesive despite disparate sources and the mildly unsettling fade-outs after each number. Newer songs Far Cry and Dreamline - certainly strong on their own merits - inevitably suffer compared to superlative, universe-sized renditions of Tom Sawyer Limelight and the polyrhythmic party piece that is YYZ.
lt's about halfway through 2112 when it becomes obvious that the relationship between Rush and their fans is a little more intense than is usual. Indeed, such is the fan fervour, if Ayn Rand herself were transported back from the dead she could be forgiven for thinking her philosophies had spawned some rabid rock cult. As the intro gives way to the football-chant riff the already vocal crowd move into top gear, launching into a demented and affectionate call-and-response between band and audience, and in the process illustrating that Rush have possibly the only fans who can sing along in 7/8 and clap their hands in 5/4.
All of which leads us to the obvious question: why release this live 'best ol' at all? Releasing five live albums in almost as many years invites accusations of over-milking the fan base: those albums have sold a lot of copies. Only a curmudgeon would begrudge the band a spot of haymaking when the evening sun is out, but an unsavoury and unwelcome whiff of turkey and dollars lingers over the project, compounded further by sonic perfunctory packaging.
Tucked into the Christmas stocking of a casual Rush fan (should such a creature exist), it more or less passes muster as an introduction to the bands considerable catalogue. The already converted need only reach for the Rush live albums they already own.