Icon Series Launched by Universal Music Enterprises
PR Newswire, August 9, 2010
---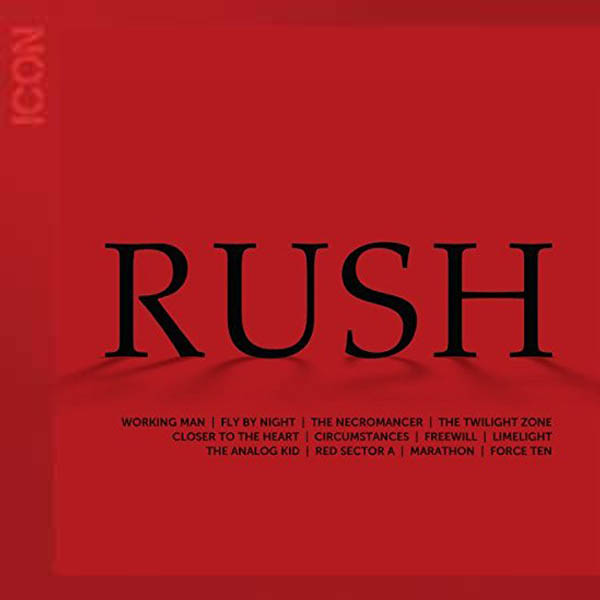 SANTA MONICA, Calif., Aug. 9 /PRNewswire/ - A new series of albums featuring the greatest hits, signature tunes and fan favorites of the most popular artists in music history will offer unprecedented value to consumers. The aptly named Icon series from Universal Music Enterprises (UMe) launches August 31, 2010, with releases from 30 major artists spanning rock, pop, R&B and country.  
Each album, at a great price, includes 12 hit tracks.  Noteworthy among the releases are the first-ever retrospectives from neo-soul queen Erykah Badu and alt-rock heroes Hoobastank.  Several artists-Patsy Cline, Marvin Gaye, KISS, Styx, The Temptations and Don Williams-are spotlighted with additional 2-CD versions filled with 24 selections.
The Icon series includes:
-ABBA - Icon (Polydor/UMe): Sweden's musical treasure, whose global impact still resonates today, offers its best-known hits, from "Mamma Mia!" to "Waterloo."
-Bryan Adams - Icon (A&M/UMe): Some of the best pop rock of our time includes "Run To You" and "Have You Ever Really Loved A Woman?" from this Canadian singer.
-Erykah Badu - Icon (Universal Motown/UMe): Her first collection ranges from her debut "On And On" to 2008's "Honey," plus collaborations with The Roots and Common on a Badu album for the first time.
-James Brown - Icon (Polydor/UMe): The Godfather of Soul gets down with "Papa's Got A Brand New Bag," "I Got You (I Feel Good)," "Get Up (I Feel Like Being A) Sex Machine" and more.
-Johnny Cash - Icon (Mercury Nashville/UMe): The best of the legendary Man in Black's Mercury years also features updated classics such as "I Walk The Line" and "Folsom Prison Blues."
-Patsy Cline - Icon (MCA Nashville/UMe): One of the most acclaimed female singers in history is heard with "Walking After Midnight," "I Fall To Pieces" and "Crazy".  Icon 2 adds recordings such as "Have You Ever Been Lonely (Have You Ever Been Blue)."
-The Cranberries - Icon (Island/UMe): Led by Dolores O'Riordan, the Irish band scored such hits as "Linger, "Zombie," "Dreams" and "Salvation."
-Neil Diamond - Icon (Geffen/UMe): The enormously popular singer-songwriter is represented by "Sweet Caroline," #1s "Cracklin' Rose" and "Song Sung Blue," two tracks from Hot August Night and more.
-Marvin Gaye - Icon (Universal Motown/UMe): The soul giant sings "What's Going On," "Let's Get It On" and, with Tammi Terrell, "Ain't Nothing Like The Real Thing" and "Ain't No Mountain High Enough."  Icon 2 adds the live "Distant Lover," "Inner City Blues (Make Me Wanna Holler)" and more Tammi duets.
-Vince Gill - Icon (MCA Nashville/UMe): Five-time CMA Male Vocalist of the Year lays down the #1s "I Still Believe In You," "The Heart Won't Lie" (with Reba) and "One More Last Chance."
-Hoobastank - Icon (Island/UMe): The multiplatinum alt-rock band debuts its first collection, which includes the #1 "Reason" and Top 10s "Crawling In The Dark" and "Out Of Control" as well as rarities from soundtracks and benefit albums.
-Jackson 5 - Icon (Universal Motown/UMe): Along with the biggest hits from the classic family act-#1s "ABC," "I Want You Back," "I'll Be There" and "Never Say Goodbye"-are solo Michael smashes such as "Got To Be There."  Icon 2 adds more solo Michael, such as "Ben" and "Rockin' Robin," and solo Jermaine, including "Daddy's Home."
-Janet Jackson - Number Ones - Icon (A&M/UMe): The Jackson sister is a dance icon and every track on her collection hit #1, from "Miss You Much" and "Doesn't Really Matter" to "Nasty" and "That's The Way Love Goes." Also for the first time on a collection, the recent track "Nothing" from the Tyler Perry movie "Why Did I Get Married, Too?"
-Etta James - Icon (Geffen/UMe): Her remarkable voice gave us several classics, including "At Last," "Tell Mama" and "I'd Rather Go Blind."
-Rick James - Icon (Universal Motown/UMe): The Super Freak mixed soul, pop, funk and punk for masterpieces such as "Super Freak," "Give It To Me Baby" and "Mary Jane."
-KISS - Icon (Mercury/UMe): Gathered are the fiery band's '70s rock anthems, "Strutter" and "Detroit Rock City" to "Rock And Roll All Nite."  Icon 2 spans 1974-1998, with and without makeup, for "Beth," "God Gave Rock & Roll To You" and more.
-Gladys Knight & The Pips - Icon (Hip-O/UMe): Hits from Gladys with the Pips and solo are brought together, from "I Heard It Through The Grapevine" and "If I Were Your Woman" to "Neither One Of Us (Wants To Be The First To Say Goodbye)."
-Lynyrd Skynyrd - Icon (Geffen/UMe): Collected from the immortal Southern Rock band are "Sweet Home Alabama," "Gimme Three Steps" and the studio version of "Free Bird."  Icon 2 expands that collection to more than two hours of guitar rock, including a live "Free Bird."
-Motorhead - Icon (Sanctuary/UMe): The classic British heavy metal group scorches with "Ace Of Spades," "Overkill," "Killed By Death" and more.
-Nirvana - Icon (Geffen/UMe): Creating the soundtrack for Generation X, the seminal band is represented by "Smells Like Teen Spirit," "Come As You Are," "Rape Me" and "All Apologies" from "MTV Unplugged."
-Smokey Robinson - Icon (Universal Motown/UMe): His best-loved songs with The Miracles and solo, from the '60s to the '80s, are heard once more, from "Shop Around," "Ooo Baby Baby" and "The Tears Of A Clown" to "Cruisin'" and "Quiet Storm."
-Diana Ross & The Supremes - Icon (Universal Motown/UMe): All 12 of the tracks here are #1 hits-"Stop! In The Name Of Love," "Baby Love," "Love Child" and on and on.
-Rush - Icon (Mercury/UMe): Experience one song from each of the trio's 12 Mercury albums, including "Working Man," "The Twilight Zone" and classic rock radio staple "Limelight."
-Rod Stewart - Icon (Mercury/UMe): His Mercury years of "Maggie May," "You Wear It Well," "Twistin' The Night Away" and "Reason To Believe" were among the best for this rock great.
-Styx - Icon (A&M/UMe): From "Blue Collar Man" and "Too Much Time On My Hands" to the pop "Babe," this Chicago band was a rock favorite.  Icon 2 adds "The Best Of Times," "The Grand Illusion" and more album tracks.
-The Temptations - Icon (Universal Motown/UMe): This classic Motown group presents nine #1s, from "My Girl," "The Way You Do The Things You Do" and "I Can't Get Next To You" to "Ball Of Confusion."  Icon 2 adds five more #1s and extends the ensemble's career to include "Treat Her Like A Lady" and "Stay."
-Three Dog Night - Icon (Geffen/UMe): A tremendously popular bands of the '60s and '70s reprises "One," "Mama Told Me Not To Come," "Joy To The World," "An Old Fashioned Love Song," etc.
-Don Williams - Icon (MCA Nashville/UMe): The Texas singer-songwriter offers 11 of his 17 #1s, including "I Believe In You" and "Tulsa Time" plus fave "Good Ole Boys Like Me."  Icon 2 adds a dozen more songs with five more #1s, among them "Lay Down Beside Me" and "That's The Thing About Love," and several Top 3s.
-Stevie Wonder - Icon (Universal Motown/UMe): Here are all of his monster '60s hits: "Fingertips," "Uptight (Everything's Alright)," "For Once In My Life," "Signed, Sealed, Delivered (I'm Yours)" and more.
-Trisha Yearwood - Icon (MCA Nashville/UMe): The two-time CMA Female Vocalist of the Year embraces five #1s, including "She's In Love With The Boy" and "Thinkin' About You."
SOURCE Universal Music Enterprises