The High Priests Of Conceptual Metal Go Steam Punk For LP 19!
By Paul Elliot, MOJO, March 2011, transcribed by pwrwindows
---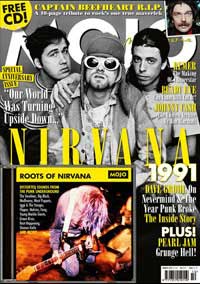 Title: Clockwork Angels
Due: Late 2011 /early 2012
Producers: Rush and Nick Raskulinecz
Songs: Clockwork Angels, Caravan, BU2B (Brought Up To Believe)
The Buzz: "Rush fans want those 20-minute songs, and a couple of tracks are pretty promising in terms of their scope - they're quite long and complex. We haven't hit 20 minutes yet, but it'll be interesting to see where it ends up." GeddyLee
In the 1970s, Canadian power trio Rush were dubbed "the thinking man's heavy metal band" following a series of albums on which whole sides of vinyl were swallowed up by vast, multi-part, progressive rock-influenced tracks: think The Fountain Of Lamneth, 2112, and the magnificently titled Cygnus X-1 Book II Hemispheres.
But only now, 37 years into a 40-million selling career, are Rush attempting a full-blown concept album. Clockwork Angels is themed around the retro-sci-fi Steampunk genre. As bassist/vocalist Geddy Lee explains: "It's a utopian vision ofthe future yet trapped in a Victorian past. We were inspired by the visual aesthetic, and this concept lent itself to creating a story. So," he laughs, "I guess you could say it's a concept album!"
Clockwork Angels has been a work in progress since early 2010, and last June, two tracks from the album, Caravan and BU2B (Brought Up To Believe), were released as a download single. Caravan in particular has the hallmark of classic Rush, with its spacey hard rock riffing and tricky time-signature shifts. And forth is, Geddy gives credit to Nick Raskulinecz, the band's coproducer, retained from their previous album Snakes & Arrows.
"Nick is perfect for us," he says, "so full of passion, so technically up to snuff, and great at getting us to just play and do our thing." According to Raskulinecz, his brief to the band was simple: "I told them, 'Give me Rush from back in the day.' Killer riffs, solos, pounding drums and Geddy singing up high the way he should - that, to me, is the sound of Rush."
They have another four songs fully written, and two more in progress; they plan to finish writing in March, but the final recording sessions will be delayed until October because the trio - Geddy, guitarist Alex Lifeson and drummer/ lyricist Neil Peart - are bringing their Time Machine tour to Europe this summer.
This tour, which has Rush playing their classic 1981 album Moving Pictures in its entirety, means the most likely release date for Clockwork Angels will be early in 2012 - a significant year for Rush, whose breakthrough 70s album, their first sci-fi epic, was 2112. "Everybody - fans, promoters, whatever - wants us to go on tour in 2012," says Geddy. "But first, we'd better finish this album."