"Moving Pictures: Deluxe Edition" Review
By Mike Mettler, Sound&Vision, June/July/August 2011, transcribed by pwrwindows
---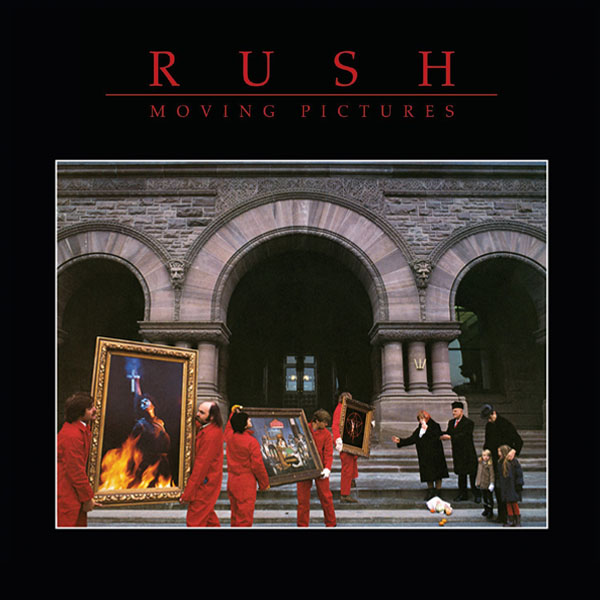 RUSH
Moving Pictures:
Deluxe Edition
(Mercury CD+Blue-ray)
Music *****
Sound *****
BACK IN 1981, this concise masterpiece showed that Rush was continuing the move from its progressive roots by positioning New Wave and reggae elements even more to the fore. Today, it's the star of a DTS-HD Master Audio 5,1 mix on Blu-ray, by longtime collaborator Richard Chycki. He and I first discussed the idea of Moving Pictures in surround 2 years ago (plus we dissect it anew on the S+V Web site). The result here is beyond my dearest dreams.
With its signature Minimoog caressing all Channels, "Tom Sawyer" instantly encircles you, and the soundstage stretches wide for Neil Peart's tom hits. On "Limelight," Alex Lifeson's guitar solo comes through clearly, while Geddy Lee's Taurus bass pedals have tremendous impact in the subwoofer. The triangle that Peart uses to tap out the Morse-code pattern during the corner-to-corner intro to "YYZ" is super-resonant, and the recurring breaking-glass effect lingers longer than in the original mix. Also deviating from the norm: Lee's occasionally omnichannel lead vocals.
Extras include three videos, setting the stage for my favorite album in 5.1. For those who think and feel, Pictures is perfect on Blu.