The Making of Taking Center Stage
---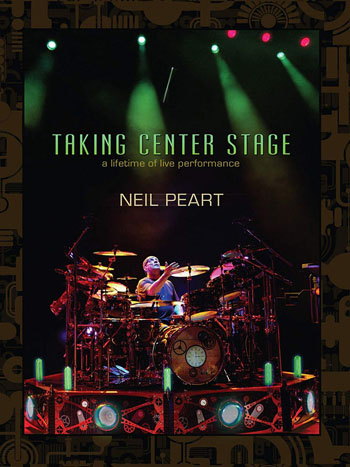 The Beginnings of an Idea
Waking just after sunrise, I stepped outside the door of my motel room in Stovepipe Wells, in Death Valley National Park, California. I had always wanted to see remote and breathtaking desert landscapes like this, but never really expected to have the opportunity. I took a short walk along the road next to the parking lot, admiring the sand dunes in the distance, and the jagged peaks of the Panamint Mountains marching away to the south. The tan of the desert sand mixing into the purple of the mountains and the deep blue of the early morning sky created one of those sights that you just take in for a moment, happy to be alive. I walked across the motel compound, past the stand of mesquite trees where a family of very large crows had kept watch on us for the last few days.
As I walked up the steps to the restaurant, I glanced over toward the parking lot, and it looked empty. I assumed the Ghost Rider had gone, and was speeding over some distant highway back toward the Pacific Ocean. I had planned on meeting the rest of the Hudson crew at 7 a.m. for breakfast, but was up early, so I figured I would get a cup of coffee, read, and enjoy the scenery. As the hostess led me toward the back of the restaurant, I rounded a corner and found that I had been mistaken - there was Neil Peart, the man who inspired an entire generation of guys like me to play drums, and one of the most revered rock musicians of all time, sitting there alone, looking over his journal. Even after having met him in 2008, and having worked fairly closely with him since then on the project which is the topic of this story, I paused. Neil glanced up, smiled, and invited me to join him. He showed me some of the newest "passport stamps" he had collected on his visits to national parks.
As we sat and talked for a few minutes, I couldn't help but smile to myself, and feel thankful for the opportunity to know and work with Neil over the last couple of years. He turned out to be everything I expected: hard-working, intelligent, interesting, focused, and creative - and, even better, a really nice guy as well. Soon we were joined by the rest of the Hudson guys, and enjoyed a hearty breakfast together before Neil set off for home.
This journey of working with Neil on his new Hudson Music DVD, Taking Center Stage: A Lifetime of Live Performance, has been one of the most amazing experiences of my life. In my position with Hudson Music, and in my travels as a professional drummer, I have been very fortunate to meet (and in some cases get to know) almost all of my favorite drummers. And, of course, working with Rob Wallis and Paul Siegel as their Senior Drum Editor for Hudson Music has been an honor in itself, since they have trusted me to collaborate with them on projects with some of the greatest drummers on the planet. I have been a huge Rush fan since I was 12 years old, and in my younger years Neil was my hero. I wore out my VHS copy of Exit...Stage Left by repeatedly playing the video in slow motion to try to see what Neil was doing. I have seen Rush in concert just about every time they have come to the New York area, and even spent ten years playing in a Rush tribute band.
But as a fan of Neil's, of course I became aware of his private lifestyle - exemplified by his never attending the kind of drum/music industry events at which I have met all the rest of my favorite drummers. Thus I believed I would never have the opportunity to meet him.
In early 2008, Paul and Rob mentioned to me that in conversations with Neil, they thought he might be open to the idea of doing another project. Having worked with Neil on both of his previous drum DVDs, they knew that he would not want to cover any of the same ground again, but would want to explore and explain new areas. Knowing how familiar I was with Neil's work, Paul and Rob asked me to create an outline and proposal for him. This was exciting, but a huge assignment: trying to come up with something that would be interesting enough for Neil to want to do. It was also a major project for Hudson, so I didn't want to screw it up!
I wanted to be able to discuss Neil's entire body of work, including all the classic songs that made him the most emulated rock drummer of the late 1970s and the 1980s. However, I knew that Neil was a very forward-thinking artist, constantly in search of new ground, and not so interested in analyzing his past work. So this presented a structural challenge.
After bouncing several preliminary ideas off of Paul and Rob, the three of us took one of my extensive outlines covering Neil's entire body of work, and fine-tuned it into a presentation for him. They sent it to Neil for his opinion, as I waited anxiously. Finally word came back from Neil, and he seemed impressed by the knowledge that was presented, and even somewhat interested. Since he wanted to continue the conversation further, the guys suggested that they bring me to meet Neil, both so that he could get to know me a little, and potentially discuss the project further. I was pleased at this, but still a little unsure as to whether it would lead to actually working on a project with him.
On July 12, 2008, Rob Wallis and I met up in the early afternoon outside of the PNC Bank Arts Center in Holmdel, New Jersey. I had seen Rush in concert there several times, and had always dreamed of going backstage to meet Neil. Now that day had arrived, but it was not some autograph session. I was nervous. When it came right down to it, I started to feel that it would be much easier to just remain an admirer from afar, given what I thought Neil's reaction would be like when he met someone like me, who was such a fan of his work. Finally the appointed time came, and we were ushered into (of all places) Neil's bus. Rob went in first, and I nervously ascended the steps and stood just inside the door. To Neil, of course, it was just another day at work, and he emerged from the back of the bus wearing a baseball hat, and gave Rob a hug. My nervousness was increased by seeing how tall and heavily built he is in person. Rob introduced us and I shook Neil's hand, and to my surprise, he mentioned a couple of things that he knew about me (I guess Paul and Rob had told him), and the name of a mutual friend at Sabian, Chris Stankee, and smiled.
After catching up with Rob for a while, and chatting with me a little, Neil invited us onto the stage to watch the soundcheck. I was beyond excited. As he led us to the backstage area and over to his drum set, I looked around and remembered walking into Madison Square Garden with my father in 1984 (my very first rock concert), at thirteen years old. Our seats were the absolute worst, in the top row of the arena, but I was transfixed by looking down at the beautiful red drums and gleaming cymbals.
Then Neil was suddenly motioning to me to climb up on the riser and take a seat on his drum throne. He walked around the kit and gave me a guided tour of the intricacies of his setup, we talked a little shop, and I was in heaven! Rob, knowing the significance of the occasion for me, walked around the kit and took photos of me with Neil. Soon Alex and Geddy emerged, and I asked Neil if I could stand behind him and watch him play the soundcheck, and he agreed. As I stood there watching him, I don't think my smile could have been any bigger.
As I watched the concert that evening, observing Neil playing some of my favorite songs once again, I saw him in an entirely different light. This day was a dream come true, something I will remember for the rest of my life. On the way home, my overriding feeling was a tremendous amount of gratitude to Rob and Paul for trusting me enough to bring me into this, and to Neil, who turned out to be gracious, charming, and friendly. If the whole story had ended there, I would have considered myself a really lucky guy. But after the soundcheck, as we said goodbye (although we had not talked about the project at all, interestingly), Neil shook my hand and said, "I'm looking forward to working with you." All along this entire process, I had tons of questions for Rob and Paul about whether they thought things were going well. As we walked back to our cars that evening, Rob told me that he felt really good about how things were proceeding.
Coming to an Accord, Production Begins
The months came and went, our lives went on, Hudson put out a bunch of other products, and then suddenly, just as I began to assume this whole Neil project was probably never going to happen, Paul and Rob notified me that Neil was coming to New York to play in a Buddy Rich tribute concert (along with Chad Smith, Terry Bozzio, Tommy Igoe, John Blackwell, and others), and that he would make time to meet us for breakfast. On October 19, 2008, Paul and Rob and I met Neil at his hotel, and this time the agenda was to start hammering out the project. Neil had obviously spent time with my outline, but was not feeling enthusiastic about revisiting the older material. He respected my ideas, but explained that reexamining the past like that just wasn't interesting to him. In retrospect, my outline was wildly detailed, containing rare songs that he had not played for over ten years, and would have required a massive amount of research on his part into his past work. As we all poked at the remains of our pancakes, I began to feel the possibility of the project slipping away right there.
But another idea I had generated did catch Neil's interest. It was based around his own writing about the song "Far Cry," naming many of his influences on that drum part. I had called that theme "Connections," with the aim of using that song to explore the eclectic nature of Neil's drumming influences. As we continued to brainstorm, Neil agreed that he wanted to try to keep tweaking ideas until we nailed something that inspired him.
Following this meeting, we engaged in email exchanges over the course of several months, and Neil came up with the idea of basing the DVD on live performance. His first DVD, A Work in Progress, was about writing and recording the drum parts for a record. His second DVD, Anatomy of a Drum Solo, was about soloing. Neil thought the third DVD could cover the entire enterprise of preparing for a tour, and performing live: another area for which Neil is well known. In discussing live performance, we would need to show live performance, and that meant Rush songs - we would have the opportunity to discuss the details of his drum parts after all!
So we finally had it: a concept that would tie together my desire to get into the nuts and bolts, with something that was intellectually engaging and worthwhile to Neil. Only a few more dozen hours of tweaking the outline, and we would be in business!
Neil still had limited interest in going back and explaining the drum parts that he had made up decades ago. He was enthused about discussing how his style has developed, and even the actual parts, but not sitting there and breaking down an old fill note-for-note. So he came up with a possible solution: we could film him in his private drum rehearsals before the upcoming tour, thereby obtaining the demonstration footage we would need for all the songs to be discussed.
Neil shared with me the tentative setlist for the upcoming Time Machine tour, and I set about listing some points of discussion for each song. Now the stage was set . . .
The filming of Taking Center Stage was unlike any project I have ever worked on. The first bits were shot at Neil's rehearsals in May, 2010, then we filmed an entire Rush concert in July 2010, and finally captured the speaking parts in January, 2011. This required a massive degree of planning as to how the entire show would be cut together, which I did my best to organize as the months elapsed between the shoots. Along the way Neil, Rob, Paul and I would exchange ideas and notes on what we had filmed, so the program actually remained fluid all the way up until the editing stage. But in the end, the final program has come together in the most amazing way.
On May 5, 2010, Rob, Paul, and I, along with our director Gregory McKean, our longtime video engineer Dan Welch, and our veteran sound engineer, Sean McClintock, set off for California to meet up with Neil and film him in drum rehearsals at Drum Channel Studios, in Oxnard, California, near the Drum Workshop factory. As we rolled past the fragrant strawberry fields nearby, and pulled up to the warehouse complex where Neil was working - like the president of some musical country engaged in secret work at an undisclosed location - my anticipation was building. We walked through the loading dock and past the stacks of DW boxes, then road cases stenciled with "Rush." Now Neil could be heard playing in the adjacent studio (for the record, he's one of the hardest hitters I have ever heard).
We immediately set to work filming Neil's rehearsals, as he played along to the recorded versions of each of the songs on the Time Machine setlist. We still didn't know how much exposition we would get from Neil at these sessions, because he had stressed that his main job was to prepare for the tour. So although the cameras were rolling and the machines were on "Record," the actual content was still far from finalized. However, Neil surprised us right off the bat by speaking to the camera, and giving us wonderful explanations of his approach to rehearsals, as well as insights into the construction of his new drum solo.
The cameras documented Neil playing along to every song in the setlist, to be used as demonstration segments on the DVD. (In the final DVD, there is a ton of footage of Neil playing all of his classic parts by himself, and most of them are also presented in slow motion for easy analysis, accompanied by PDF transcriptions.) Over the three days, between sessions of playing, Neil sat with me before the cameras and discussed wide-ranging topics related to live performance, but the highlight for me came when he asked me to sit with him in the control room and listen to one of the new Rush songs, "Caravan." After sitting beside Neil in the studio to watch him play that song, we worked up some topics for discussion - resulting in an hour-long featurette about the creation of that drum part, entitled "The Story of 'Caravan.'"
On the last day, the obligatory lunch at In-N-Out Burger completed our successful trip to Southern California!
The next necessary step was to film Neil playing the songs live, which was accomplished July 23, 2010, at the Saratoga Performing Arts Center in Saratoga, New York. The footage we captured there is a dream come true for fans of Neil who want to observe and understand his playing: four separate cameras look at him from various angles, showing Neil only, playing every song in the setlist. We also created a special audio mix for the concert performances, with the drums turned up slightly louder than normal. This aspect of the DVD is unprecedented; not only do you get to see and hear Neil talk about and demonstrate the drum parts, but you also get to see the entire concert documented especially for drummers.
Capturing the live footage in Saratoga was challenging, yet fun. We arrived in the afternoon, and while the film crew captured the entire setup of Neil's kit (which is also included on the DVD), we met with Neil on the bus to discuss the plan for the day. Neil suggested we set up a camera in his dressing room right before showtime, and film him warming up, along with a little "preamble." I scrambled to put together some notes for the interview, since I had not expected this.
As our cameras rolled, Neil discussed different topics related to live performance and soloing, and shared a lot of information about how he goes about his warm-up, what he is thinking about during the warm-up and show, and how he acquires new ideas even while warming up. I think viewers are really going to enjoy watching how relaxed Neil is in this interview, and seeing how much he still enjoys playing. His desire to continue to learn and grow as a drummer is inspirational.
On this particular day Neil also demonstrated his amazing professionalism. He had been combating an ear infection for a couple of weeks on the tour, to the point where one of his ears had almost completely closed up. A doctor arrived backstage to evaluate Neil's condition, and despite the fact that one of his ears was so clogged up that he could barely hear, Neil put on an amazing performance that night. We were also able to document the soundcheck, and that is also included on the DVD.
After the show, we set out for home satisfied with another successful expedition, this time capturing and documenting the activity of an entire day backstage at a Rush concert - along with the complete concert - from a drummer's perspective, for the first time ever.
Death Valley - The Project Takes on Meaning
By this point in the development and production process, all of us knew that we had something very special. Yet despite the fact that we had filmed rehearsals and demonstrations of the drum parts, the backstage scene, and all of the song performances, there was still something missing. The interviews we had done to this point covered topics related to live performance, but did not address the bread-and-butter questions I had prepared in my many outlines about the individual drum parts. We needed to get together for yet another shoot, so Neil could actually discuss the songs.
From the outset, Neil wanted to do this in a spectacular natural setting, preferably outdoors, to give the show a cinematic quality, and give the viewer a break from the studio and stage environments of the performances. Several locations were discussed as we began to compare schedules, but we were looking at a window of available time in Neil's calendar that put us smack in the middle of winter. Neil suggested Death Valley National Park as a suitable location, for its great natural beauty, and because the chances of rain spoiling the shoot were practically nil. Rob, Paul, and I were going to be in Southern California in January for the NAMM show anyway, so it was settled - we would rendezvous in Death Valley.
After flying into Las Vegas late at night, Paul, Rob, and I set out early the next morning, heading across the desert toward Death Valley - one of the most memorable and incredible experiences of my life. Of course I had read about and seen photos of Death Valley, but as with viewing any natural wonder, important piece of architecture, or famous painting, nothing compares to seeing it with your own eyes. From the moment we drove into the park, the breathtaking vistas and unbelievable colors had us all commenting to each other about how spectacular everything looked.
Armed with our map (cell phone and GPS signals don't reach the area too well, which actually adds to the spirit of adventure of visiting the place), we drove through some scenic mountain and desert areas and finally found our way to the Furnace Creek Inn, where Neil had arrived the previous night. The Inn is a date-palm oasis, a green jewel in the barren, brown desert. The low-slung building is set halfway into the side of a mountain, and was built early in the 20th century, with scenic terraces and red tile roofs framing the formal dining room and windowed lobby. You could spend a couple of days just exploring the Inn itself. But after a very quick lunch with Neil, we mapped out a plan of attack for the next two days of shooting. Neil reviewed the questions and topics I had proposed as discussion points, added some tweaks and changes of his own, and we narrowed the topics down to focus on the truly unique and essential elements of each song's drum part. The Hudson crew piled into our vehicles, and Neil mounted his motorcycle. Knowing the park well, Neil first led us to the general store and gas station in Furnace Creek, where everyone stocked up on snacks and drinks to get them through the day.
Then we headed for Artist's Palette and Zabriskie Point, two vistas in the park that look like paintings made real. The desert presents a fantastic mosaic of colors that is completely unexpected until you experience it. As we began to capture footage of Neil discussing his drum parts in front of these breathtaking scenes, we realized that his idea of juxtaposing the timeless serenity of this natural setting with the lights and loud excitement of the concert was brilliant. As we proceeded with the filming, I was (along with Neil, it seemed) truly enjoying talking about his work on songs such as "Subdivisions," "Limelight," "Free Will," "Far Cry," and so many more.
As the light faded on the first day, we headed across the park to our hotel, located in a small village (actually more like a cluster of buildings) called Stovepipe Wells. To give you an idea of the scale of Death Valley, it took us over an hour to drive the two-lane road from Zabriskie Point to Stovepipe Wells. The motel was a compound of one-story, dark brown Western-style clapboard buildings, perfectly suited to the landscape - overlooking one of the only areas with actual sand dunes in Death Valley National Park (most of the landscape is rocky, not sandy). A cluster of mesquite trees overhung the restaurant, bar, and small common room at the center of the complex. When I entered my room, I immediately noticed there was no TV, no phone, and no clock. Perfect!
We relied on our cell phones (though they had no phone service) to check the time and set wake-up alarms each morning. After a fun dinner at the restaurant with the entire crew, including Neil, all sitting at a long table, eating together, and sharing stories, I couldn't resist the temptation to walk off for about a half mile down the road, and then a few hundred yards off to the side of it, just to experience the dark of the desert. I have never seen that many stars in the sky, and I have never experienced that kind of enveloping blackness. What an amazing experience. I don't know if there is anything out there that could have possibly attacked me, but I figured I would head back to my room before I found out.
The second day of filming captured scenic footage of Neil riding along various park roads on his motorcycle, majestic scenes that would all be pieced together in the final program to create a movie-like quality. We headed to an area called the Natural Bridge, which involved a hike up a canyon to reach a bridge-like geological formation carved out by water. By this point Neil and I had done enough interviews that our exchanges became more conversational and more fun, as so often happens with two enthusiastic drummers talking about their craft. Rob, who had gone back to the general store to pick up lunch for everyone, returned as we headed back down the canyon to the cars. Seeing Rob hiking toward us like an overladen pack mule, Neil and I both grabbed a few items to help him out as we headed down the hill. One of my favorite photos from the trip is of Neil and me walking down the hill together, smiling and carrying bags of potato chips and pretzels. Neil gave that shot the perfect title: "Snack Boys."
After lunch we continued down the snaking main park road to Badwater Basin, the lowest, driest, and hottest spot in North America. (Luckily, it was January, when it wasn't so hot. I can only imagine what it must be like in summer, when temperatures can reach 120 degrees and more - the record is 138. It can truly be a life-threatening environment.)
After parking along the road overlooking the basin, we finally got a closer look at the salt flats we had been admiring from higher up. A rare rain had left a couple of inches of water in the center of the basin, making it look like a lake. Death Valley typically receives less than two inches of rain per year, and its surfaces are hard and impermeable, so a little moisture can linger for a while. As the water evaporates, it leaves behind the signature white color of the salt flats.
We decided we would get closer to the water so that the "lake" would be in the background behind Neil, with the mountains reflected on the surface. But as we walked out and downward toward the salt flat, we discovered that the evaporating water not only leaves behind white salt, it also leaves nice, deep mud. All of us began sinking up to our ankles as we tried to find the proper location to shoot. The crew had some two-by-fours, which Neil and the camera could stand on, and we were able to get what we needed. Fortunately none of us was swallowed by quicksand - although Dan came close.
From Badwater, at 282 feet below sea level, we could look up the sheer cliff face toward our next and final destination, Dante's View - at an elevation of 5,475 feet. Although not more than a mile or so above us, the only way by vehicle would take us back to Furnace Creek, then slowly up the winding mountain road to the overlook point at the top. This trip would take us at least an hour, and the park ranger who had been supervising our shoot told us that snow had covered the road near the top, and it was closed by a locked gate. He thought maybe he could get us up there in his 4x4, perhaps with Greg's crew in their Suburban, but our sedan and Neil's motorcycle would be out of luck. Neil told us he would stop for gas in Furnace Creek, then meet us at the closed gate to wait for the ranger.
Paul, Rob, and I drove along for over an hour, passing the Inn at about the halfway point, and noticing the temperature getting gradually colder as we ascended into higher elevations. The road began to climb steeply, with signs pointing towards Dante's View. We noticed little patches of snow on the ground, and came to the gate the ranger had told us about - but it was open, and none of the other guys were around. We parked by the side of the road and waited. After about thirty minutes, there was still no sign of anyone. Surely the ranger would have come down to get us if things were safe by now, wouldn't he? And Neil said he had to stop for gas. Was he behind us or ahead of us? Without cell phone service, there was no way of knowing if he had attempted the snowy pass above, or even if he had fallen and been injured. Adding to all of this, the sun was beginning to get low in the sky, threatening to leave us without the final bits of shooting we needed. After another ten minutes we decided to go on ahead and see what had happened. As we neared the summit, slippery patches of snow covered the road. None of us being motorcycle riders ourselves, these patches looked much too dangerous for a bike to cross.
But Neil had just kept riding, tiptoeing through those snowy patches as far as the summit - all the while expecting to encounter a closed gate. Then, he wondered why no one else was there. Eventually Greg, Dan, and the guys followed him up in the Suburban, and captured some terrific shots of Neil riding up the final switchbacks of the road and pulling into the overlook at Dante's View.
As we rode up, we saw that not only was everyone okay, but they were framing the final scene, just as we were beginning to lose light. Right on the precipice of Dante's View sat Neil on his bike, while below him lay a stunning panorama of the whole of Death Valley. Here, as the sunset turned golden, Neil filmed the introduction to the entire DVD, on the last minute of the last day of the shoot, in which he summarized all the work that been done in the days, weeks and months before.
As soon as Greg called, "That's a wrap," Neil expressed concern about riding down through the icy passes, and immediately set off. The rest of us gathered our stuff and followed, while Greg and Dan stayed behind for a few minutes to capture the sun slipping down behind the Panamint Mountains across the valley. As Paul, Rob, and I descended in our car and finally came back down to the parts of the mountainside that were free of frost, we saw Neil sitting by the side of the road on his bike. Pulling up alongside, we rolled down the window to see if anything was wrong.
"Oh no," he said, "just enjoying the moment."
Then we could see that at this vantage point, the golden dusk had bathed the sky in all purple and pink, but still allowed a beautiful multicolored view of miles and miles of Death Valley and its surrounding mountains spread out below us. Neil smiled, and we left him with his thoughts and continued back to Stovepipe Wells.
That night we gathered for a final dinner, all of us sitting at the same long table. The occasion called for an extra glass of wine for all of us (which Neil added on top of, I suspect, a private Macallan or two in his room). Interestingly, Neil and I had both battled colds during the entire shoot, and one of our cameramen, Jeff, had experienced a serious bout of food poisoning on the first day, yet after the incredible experiences we had shared together over the past two days, all of this was forgotten about as we talked and laughed. When our drinks arrived, Neil raised his glass to toast and thank all of us, and to say that this trip and shoot was one of the most wonderful experiences of his life. I glanced at Paul and Rob, and saw that they were as deeply moved as I was.
Post-Production & Conclusions
Well, after the brief encounter of the next morning which I described at the beginning of the story, we had pretty much reached the end of the exciting stuff. Neil went back out on tour with Rush, and I delved into the post-production process with our longtime editor Phil Fallo and veteran sound engineer Sean McClintock, both of whom put in countless hours on this project. With Paul and Rob overseeing each step, I called in our longtime transcription and engraving assistant Willie Rose to help with the PDFs, and communicated regularly with Hudson's Al Giordano, the unsung hero who gets all the important yet uncelebrated details of projects together for us, from booking flights and arranging shoot locations to getting printing and design templates and specifications for the packaging, and countless other important details. (And I must mention that Neil loves Al's dry New York wit.) It is pretty much all careening towards the finish line at this point.
Having viewed the nearly seven hours of the final program, cut together in breathtaking fashion by Phil, I truly believe that this is one of the most incredible drum DVDs ever made. The bulk of the program consists of the songs and the show, and it is amazing to see how segments of video that were shot in three different locations over the course of a year have come together in such a perfect way. Each song has its own chapter, which begins with Neil in Death Valley discussing the specific details of the drum grooves and fills contained in the song. For each of these grooves or fills, there is an accompanying drums-only demonstration (from his rehearsals), both in real time and in slow motion, that clearly allows the viewer to see everything that Neil is doing. Each of these demonstrations is also accompanied by a transcription and an included PDF that is keyed with on-screen icons for clear identification. Once Neil has discussed and analyzed all of the sections of the song, we watch him perform the song in concert in Saratoga, seen from only the drum cameras, and with the special audio mix I described above (with the drums turned up). I guess I can sum it up by saying that when I was a kid, I wished there was a video that showed all of this. As it turns out, I can't believe I got to help make it.
I can't thank Neil enough for trusting me to work on this project with him, and for the respect he has shown for my work as a player, editor, and educator. It has been a thrill and an honor to spend some time with him. I hope that this DVD will be an educational and motivational experience for everyone who watches it. Thanks to Neil's ability to explain and discuss his ideas in such articulate and detailed terms, I think this DVD will be hugely interesting not only to drummers, but to all Rush fans, and even people who are simply curious about an examination of the creative process - presented in a uniquely scenic and eloquent fashion.
Finally, I sincerely thank my two bosses, Rob Wallis and Paul Siegel of Hudson Music, for making one of my dreams come true. What an unbelievable journey it has been.
I can't wait for everyone to see this thing! If, like me, you ever wore out a copy of Exit...Stage Left as a kid, I think you're going to be pretty amazed.
Joe Bergamini
Whippany, NJ
July, 2011