Andrew Macnaughtan, Photographer, Dies On Rush Assignment
By Ben Rayner, Toronto Star, January 26, 2012
---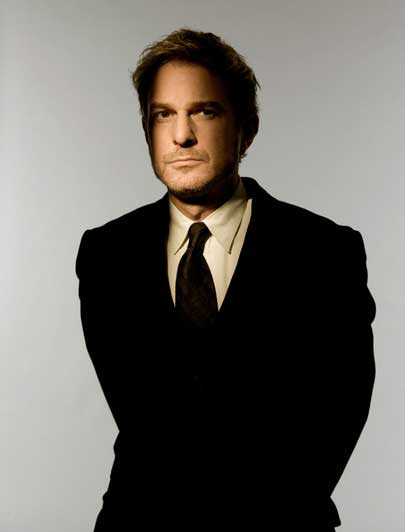 Toronto photographer Andrew MacNaughtan, longtime documenter of Rush's exploits and the man behind dozens of iconic portraits of Canadian celebrities, passed away suddenly in Los Angeles on Wednesday.
MacNaughtan, in his mid-40s, reportedly suffered a heart attack while in California shooting his old friends, Rush.
A member of the band's local management staff told the Star the office was "heartbroken over here," while Rush members Geddy Lee, Alex Lifeson and Neil Peart issued a joint statement in MacNaughtan's honour via their Facebook page: "We're deeply shocked and heartbroken to learn of the sudden passing of our close friend and longtime photographer, Andrew MacNaughtan. He was a sweet person and a very talented artist. Words cannot describe how much he will be missed."
MacNaughtan's sharply designed photographs, familiar to most Canadians from magazines and album covers even if they never knew his name, constitute a veritable Who's Who of CanCon star power. He shot everyone from Bryan Adams, Celine Dion and the Tragically Hip to Peter Mansbridge, Margaret Atwood and the Trailer Park Boys during his career. A three-time Juno winner for album design, he also directed the occasional music video for such artists as Great Big Sea and Michael Bublé. (He won a fourth Juno for Music DVD of the Year for Rush in Rio.)
MacNaughtan's most recent work was nevertheless something of a departure. He published a collection of photographs taken during his travels in Kenya and Tanzania last November entitled Grace: Africa in Photographs. Proceeds from the book went to Art Gives Hope, a charity MacNaughtan founded in 2006. He said at the time he hoped the book would result in 500 new sponsors for African children in need through World Vision, a charity to which Art Gives Hope gave generously.
He got the idea for Art Gives Hope while shooting the Live 8 concert in 2005, he told the Star in a 2006 interview.
"I was shooting backstage and I thought, I have this extensive archive of photos of all these great Canadian musicians and something good can come of this," he said. "At the same time it sort of seemed silly that these pictures could do some good."
That first Art Gives Hope exhibit and sale of signed-by-the-subject prints went on to raise $55,000 for World Vision.
MacNaughtan's friend Jann Arden was one of the first to mark his passing through her Twitter feed.
"My dear friend Andrew MacNaughtan passed away yesterday in L.A.," she wrote. "I will miss his kind and generous heart. Safe travels, dear Andrew."