Rush Returns With "Clockwork Angels"
---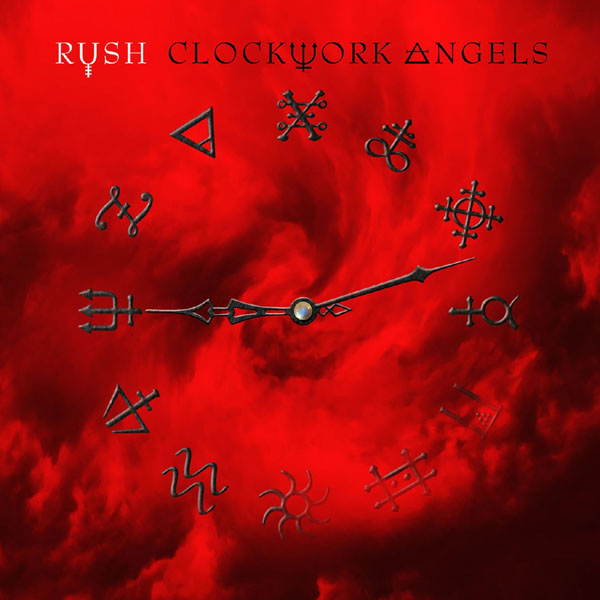 NEW YORK, NY--(Marketwire - Apr 11, 2012) - Legendary rock band Rush has unveiled details of its highly anticipated, new album, Clockwork Angels. This is the first new collection of original material in over five years and their first studio release via Anthem/Roadrunner records. Clockwork Angels, the band's 20th studio album, will be released on June 12th (see below track listing).
The recording of Clockwork Angels began in April 2010 with Grammy Award winning producer Nick Raskulinecz (Foo Fighters, Deftones) - who also collaborated with the band on their last studio album, 2007's Snakes & Arrows. Rush co-produced both records. The first two songs, "Caravan" and "BU2B," were completed during that first session at Nashville's Blackbird studios and performed nightly during the wildly successful Time Machine Tour, which ran from June 2010 to June 2011. Work on Clockwork Angels resumed in the fall of 2011 at Revolution Recording in Toronto after the tour's finale, with additional strings (arranged by David Campbell) recorded at Hollywood's Ocean Way Studios earlier this year. Lyrically, Clockwork Angels chronicles a young man's quest across a lavish and colorful world of steampunk and alchemy as he attempts to follow his dreams. The story features lost cities, pirates, anarchists, an exotic carnival, and a rigid Watchmaker who imposes precision on every aspect of daily life. The novelization of Clockwork Angels is being written by science fiction writer Kevin J. Anderson in collaboration with Rush drummer and lyricist Neil Peart.
Rush will herald the release of Clockwork Angels with a new single "Headlong Flight" landing at rock radio on April 19th. Details of a full-scale North American tour to support the new album will be announced shortly.
With more than 40 million records sold worldwide and countless sold-out tours, Rush - Geddy Lee, Alex Lifeson, and Neil Peart - is not only one of the most inventive and compelling groups in rock history, but remains one of the most popular. The RIAA has certified Rush for the third most consecutive gold/platinum studio albums by a rock band, topped only by the Beatles and the Rolling Stones. Rush's vast catalog includes such classics as 1974's self-titled debut, 1976's 2112, 1981's Moving Pictures, 1996's Test For Echo, and 2002's Vapor Trails. Rush's most recent studio album, 2007's Snakes & Arrows, debuted at #3 on the Billboard 200, marking the band's highest chart debut since 1993, as well as their eleventh top 10 album in the U.S. The album's first single, "Far Cry," hit the top 5 at mainstream rock radio, with airplay on over 100 radio stations in the US. Additionally, the Snakes & Arrows track "Malignant Narcissism" was nominated for a Grammy in the Best Rock Instrumental Performance category. In addition to their commercial success, Rush has also been recognized with a number of Juno Awards and multiple Grammy nominations, including one for the acclaimed documentary Rush: Beyond The Lighted Stage at this year's gala event. Enjoying a recent pop culture renaissance, Rush made a rare television appearance - their first in over 30 years - on Comedy Central's "The Colbert Report" and a memorable cameo in the film "I Love You, Man." A career-chronicling Rolling Stone feature summed up the renowned rock trio's continuing artistic vitality by observing, "It's true that Rush doesn't mean today what it did in '76 or even '96. It may mean more."
RUSH
"CLOCKWORK ANGELS"
(ANTHEM/ROADRUNNER)
Available June 12th
1. Caravan (5:40)
2. BU2B (5:10)
3. Clockwork Angels (7:31)
4. The Anarchist (6:52)
5. Carnies (4:52)
6. Halo Effect (3:14)
7. Seven Cities Of Gold (6:32)
8. The Wreckers (5:01)
9. Headlong Flight (7:20)
10. BU2B2 (1:28)
11. Wish Them Well (5:25)
12. The Garden (6:59)