Life Lessons - An Interview With Alex Lifeson Of Rush
---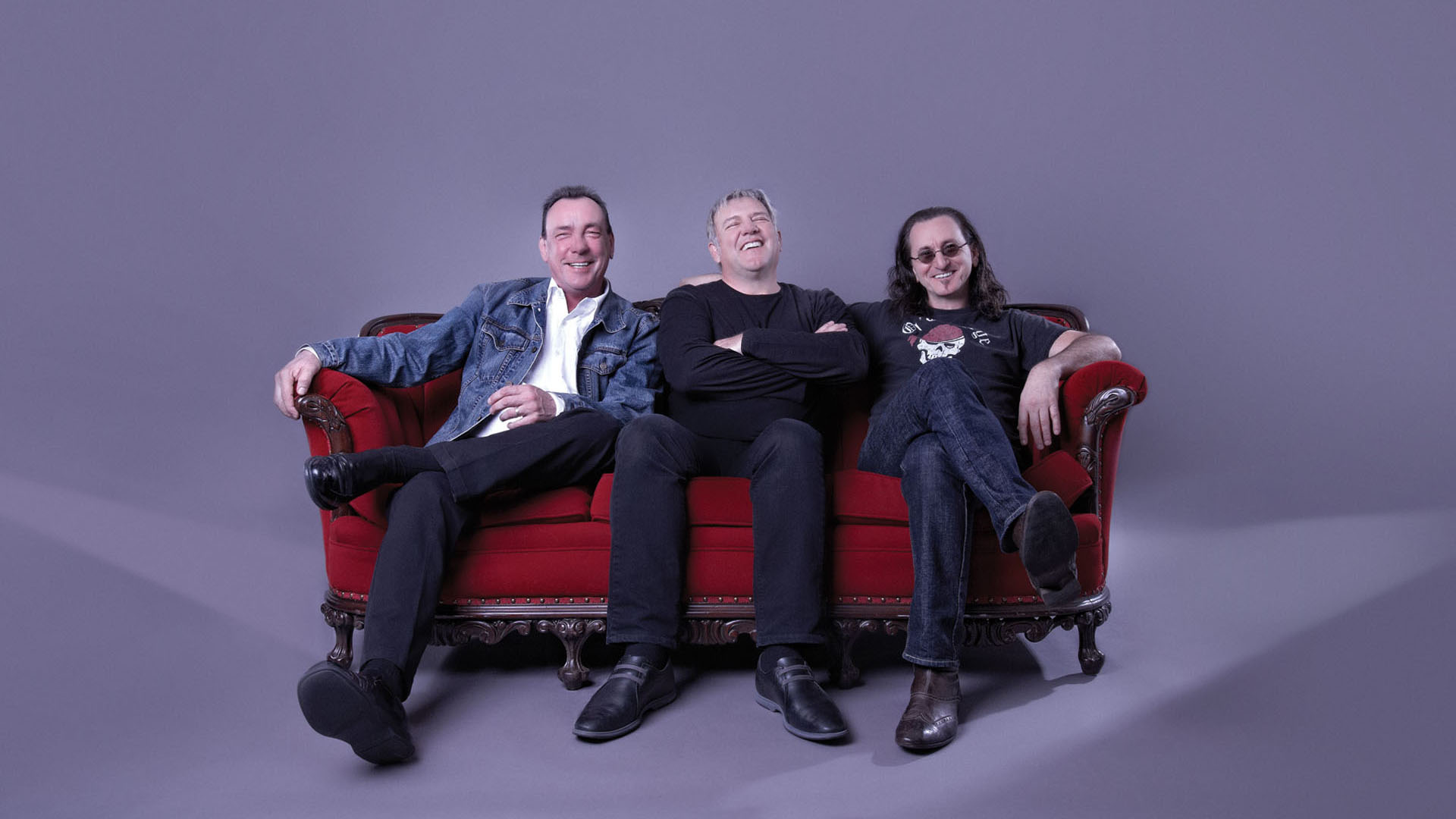 Rush has released an amazing new album titled Clockwork Angels. Turning the hands of time back to 1997, however, it appeared Rush had come to an end, when in the span of ten months, drummer Neil Peart lost his 19-year-old daughter to a car accident and his wife to cancer.
Such tragedy is not easily overcome by the strongest of personalities, yet, over time, Peart learned to live with the circumstances of his life. Guitarist Alex Lifeson reflects back to that gray time, "We were approaching the end of the third year and things were not looking that good for the band, and we understood it. It was very sad. I think we [bassist Geddy Lee and Alex] were probably both disappointed but there was nothing we could do about it. The conditions were very, very difficult. If Neil had said that he was done with it, then we would have just been done with it and moved on with our lives. The band really was not important at all during that time. It was all about helping our friend get back on his feet and learn to live again."
The first step back was 2002's Vapor Trails. Rush took an extraordinarily long time, fourteen months, recording the album. The album was not an immediate hit. The band's loyal fan base was thrilled to hear Rush back in action, although the music was clearly not the best the band had ever created. One of the most shocking aspects of the album was the lack of guitar solos by Lifeson. This was a man who became famous for his exceptional way of blending melody with balls to the wall musical passages.
"Vapor Trails was really the first album where I really limited the soloing," admits the guitarist. "At the time, I truly didn't want to bring the attention to that point in a song where the guitar takes over and it becomes about the solo.
"I might have been wrong about it, but the way I was feeling, at the time, was that we were coming back from this very dark period and I wanted a sense of unity where no one was showing off or standing out. I wanted it to really be about the three of us. I kind of manifested that whole attitude by not standing out and soloing."
After having a bit of fun with 2004's Feedback where Rush remade classic tunes that had influenced them in their career, the band returned with Snakes & Arrows in 2007. The album was a step in the right direction and charted at # 3 upon its release. No one could have predicted the band would take another five years before releasing another studio album.
Clockwork Angels, however, has proved to be worth the wait. That said, no one can expect Rush to recreate their classic works of Moving Pictures, A Farewell to Kings, 2112 or Hemispheres. Rush has changed over the last 40 years.
What is most unexpected about Clockwork Angels is the band's return to a concept album. The album tells the story of a young man's quest to follow his dreams and all of the good, the bad, the magnificent and the horrible that he encounters along the way. "We did a number of strictly concept pieces, but a long time ago we decided that we'd run that format through. We moved away from that in the late 1970's," explained Lifeson," At the same time, all of our records are all thematic and loosely connected; sometimes it is broader and sometimes it is narrower. Nick [Raskulinecz, Producer] was really pushing for something like that; not specifically a concept but a story."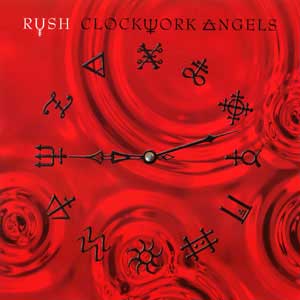 Clockwork Angels cover art is as fun and interesting as the music on the album. The cover shows a clock with the time 9:12. Hugh Syme, Rush's cover artist of choice, played a fun trick on the cover. If you make the time PM, then the military way of announcing the time is 21:12, as in the band's classic release from 1976. "Hugh Syme is a very clever and able designer," says Lifeson. "He works very closely with Neil on all of the artwork. He has done some really dramatic artwork for this record. It made me smile; I got it."
In reality, Clockwork Angles began years ago but Rush's touring schedule kept the project from being completed. Lifeson comments on working over such a long period of time, "We spread this one out over a couple of years and it ended up being a very nice way to work. It gave us a bit of breathing space, as we wrote in groups of songs. I think that always helps to get a little bit of variety. When you get into the studio and you record everything together then it brings that consistency through it. I think we really achieved an interesting dynamic. We have a lot of songs that are different from each other. I think a lot of the songs are very cinematic and part of the story.
"The first batch we did consisted of five songs that we wrote several years ago. When I think of the songs on the album I think of them in the little groups that we wrote them in."
Rush debuted two songs, "Caravan" and "BU2B" from the new album on their Time Machine tour. "BU2B" differs from the rest of the album as Lifeson built the track up by recording many layers of guitars, "I used my Les Pauls and my Telecasters, which is a combo that I used to use quite frequently. It really was heavily layered with guitars and that was the idea for that song.
"The rest of the album, I really wanted to get away from that and I tried as much as possible to keep it simple. I think that is one of the refreshing aspects of the record. It has a lot of space in it and you can hear the drums clearly, you can hear the bass and the guitar; everything can be loud at the same time."
Two songs on the album feature Lifeson playing instruments he is not publicly associated with. "The Anarchist" is built around a drum pattern he put together and "The Wrecker" sees Lifeson and Lee switch guitar and bass duties during the writing process.
Lifeson talks about "The Anarchist," "The drum pattern on that song is one that I put together and Neil connected with it. I think I come from a different place than Neil does and sometimes he will find what I do as an interesting approach that he would have never thought of himself. It gave him a launching point."
On "The Wrecker" Lifeson admits that by switching things up, both Lee and him learned something about their main instrument, "On the original demo, Geddy played guitar and I played bass. When it was recorded, Geddy played the bass but he learned my bass part. He said, 'I would never play this song like this.'
"I learned something from him from the way he played the upstrokes on the acoustic, as I tend to use mostly down strokes. I found that with the Nashville tuning that he used, the upstroke had a particular effect on the song and the shimmering quality. The song eventually evolved and became a different thing but it is still great when you can evolve and influence each other on your instruments just by looking in a different direction."
With the tour for Clockwork Angels looming in the distance, Lifeson reveals the band is not yet sure what songs, both new and old, will end up making the final set list. "We're still trading emails regarding the set. Right now, the set is probably somewhere around four hours long. Our target is about three hours and ten minutes of music. We need to really pull it back. There are a lot of older songs that we want to bring back for this tour. There are a lot of great classic rock songs that we haven't played in a very long time. We don't what to short change those songs but, of course, you always want to play your most current stuff. It is tempting to look at Clockwork Angels as the whole thing but we will see. We start rehearsals next month and we'll have a better idea of how we want to approach that whole thing."
When asked if Lifeson has ever analyzed exactly what it is that makes Rush, Rush, he paused before admitting, "No, not really. That is a good question. The thing is when you're on this side of the fence, life is pretty normal. What you do is nothing particularly special. We set high standards so we always try to do our best and play our best. All of that percolates through to the rest of your life and how you treat other people and how you live with your family. You have the mark that you want to leave."
While confessing that the band wants to leave their mark, Lifeson concedes that the band is much different in 2012 than they were in 1976, "Youth is a very volatile thing. When we were younger we thought differently about our songwriting and our playing. We set a very high standard for ourselves and we always wanted to reach our goals. We put a lot of pressure on ourselves and we worked very fast. We, generally, had very little time to work on our records because we were touring so much. Everything that we ended up doing had this really giant ball of energy attached to it.
"Today, we feel a very relaxed confidence about our music and our songwriting and also about our playing. We absolutely respect and trust each other now, more than we ever have. I think that is a very important aspect working the way we work and how we put records together.
"You have to be able to trust each other and not hold your own ideas as the most precious. We all try to do the best work we can do as a band. There is no one person more important than the whole. We've learned over forty years that this is the key to our success and our integrity."